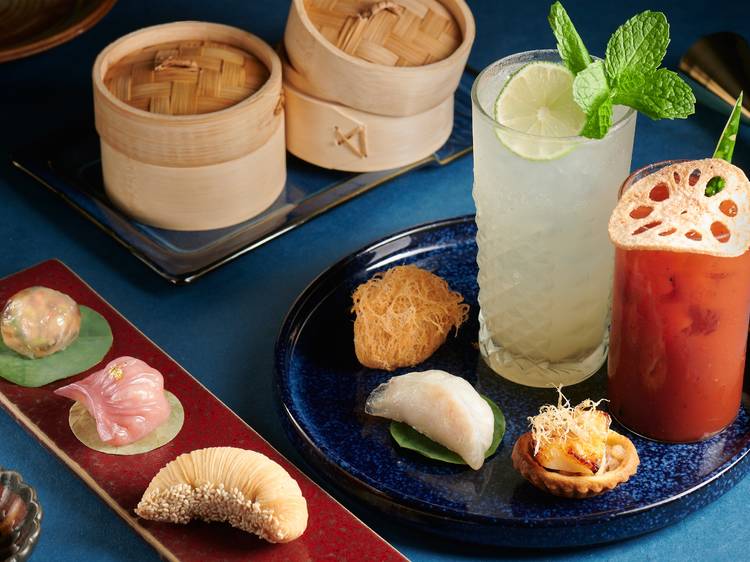 Photograph: Courtesy Ming Court WanChai
With social distancing measures still in place and bars are usually the first venues temporarily closing during tightened restrictions, Hong Kong bars with catering licences have pivoted as cafes or restaurants to keep their venues open. For this year, we will continue to see a focus on food services in bars. Offering food menus in bars is a move that will ensure the survival of establishments. "For sure I think bar owners or companies will look into the option of having restaurant licences in any bar premises because restaurants can run and open anytime and also receive a government subsidy," says Tell Camilla's co-founder Gagan Gurung.
"I agree that food will have to play a more significant role in regular bar service as establishments need to get more creative on what else can be offered which includes food, coffee, juice, and so on to ensure their survival at these taxing times," adds Harsh Roopchand, co-founder of Amalfitana, Fratelli, and The Pontiac.
For Quinary's Antonio Lai, this trend is nothing new. "Personally, food has always been a significant part of regular bar service," he says. "It's all about finding a good balance because drinking on an empty stomach is a bad idea, and a few good bites can actually enhance the cocktail drinking experience."