20 of the most mouthwatering grilled meats in London
Get your chops off to this list of grilled and barbecued wonder-meats served all around London
Put down the tongs. Bin those cremated bangers. Leave your garden to the foxes. London's best barbecue isn't at home. Whether it's ribs, kebabs or quality steak, have it chargrilled and carefully cooked to perfection at London restaurants where the heat is cranked up high or left low and slow for results beyond your wildest meat dreams. We peer through a cloud of smoke to tenderly debone 20 of London's most moutwatering grilled meats.
Find more great dishes in London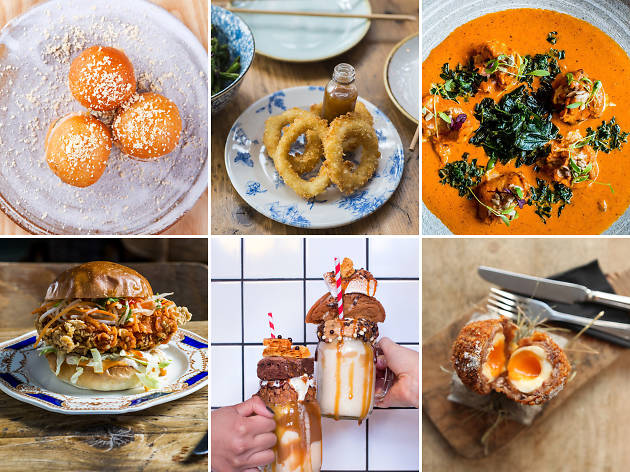 Here it is, a countdown of the capital's most coveted plates. No more need to agonise over the menu; dive straight in as we reveal dishes to die for at London's best restaurants and street food market stalls.