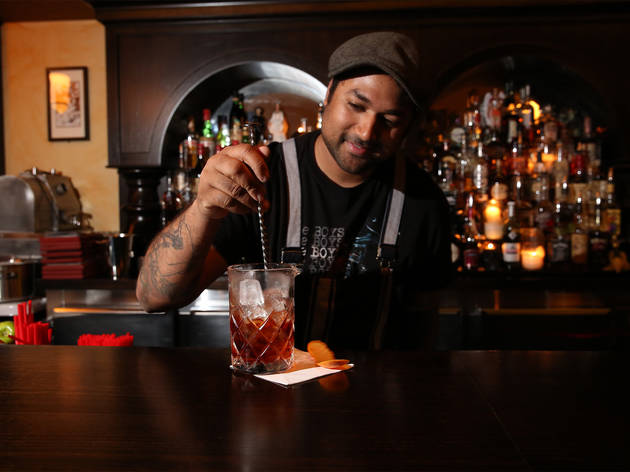 Time Out Sydney Bar Awards: Past winners
All the winners of the Time Out Sydney Bar Awards, from our inaugural year in 2008 through to the present.
We've spent a lot of years propping up the bars in Sydney's finest drinking establishments, keeping seats warm in the old faithful haunts and expanding our horizons in the kooky booze parlours opening in any available nook and cranny across the city. We've seen the city change from one dominated by big booze barns and super slick cocktail bars to a place rich with small bars making world class drinks and breweries pumping out ace local beers. In that time we've given out a lot of awards to the bars that have set the standards for Sydney's after-hours scene and made out city such a wonderful place to call home.
Eau De Vie
Eau de Vie is hidden in the back of the Kirketon Hotel. The cocktail bar is staffed by a team who are as much about having a good time as they are making you the best damned cocktails you're likely to drink in Sydney. Don't drink cocktails? Effervescent bartender Max Greco will lob the top off a bottle of Champagne for you with a sword. Yes, really.
Love Tilly Devine
Ever had a cider that tastes and smells like bandaids (it's actually delicious)? Ever seen a list of Lucy Margaux pinot noir designed to be drunk in different parts of the bar? How about a list of rieslings longer than your arm? No? LTD is the place to try all this and more. Drink here.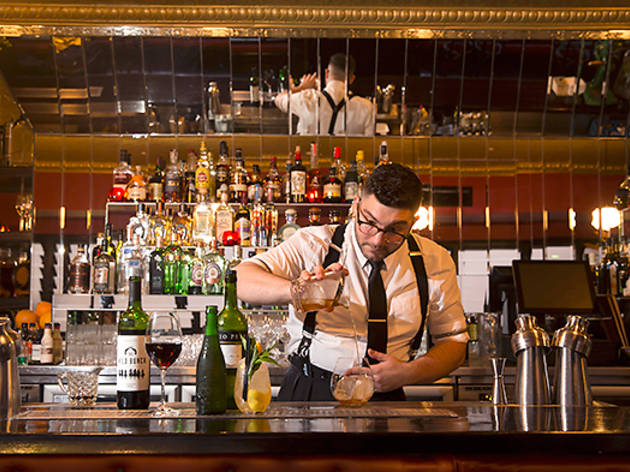 Gardel's Bar
Hot! Dog! Sliders! And Pulled! Pork! Sambos! These are the delicious facts of life at Gardel's Bar -
Porteno
's upstairs bar, where tiny beers and Fernet and Coke rule.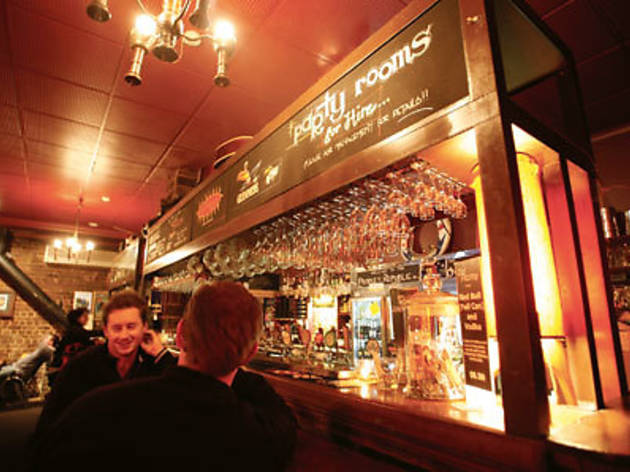 The Old Fitzroy
The Old Fitzroy combines cold beers, friendly service and excellent pub grub from Bar H's Hamish Ingham and Rebecca Lines. The tiny balcony upstairs is the ultimate summer hidey-hole.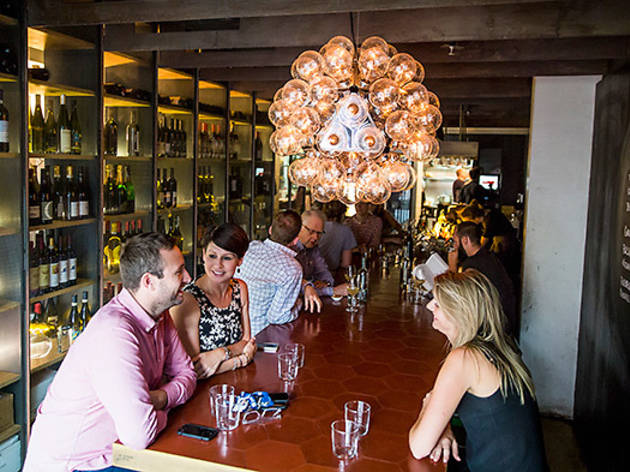 121 BC
At 121BC, most of the wines are around $8 a glass, some at $6 and very few above $10. The by-the-glass gear runs the gamut, from Friuli to Abbruzzo, Sardinia and Basilicata - it's all there and we are loving it.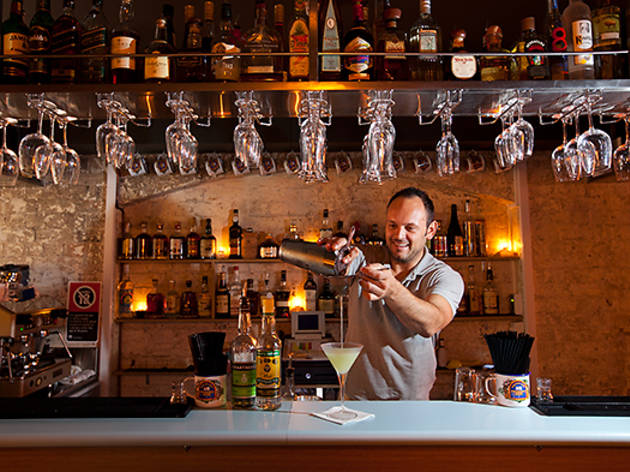 Grandma's
Getting a seat in this tiny bar is pretty much the greatest treat on earth, if you don't count the friendly service Nuclear Daiquiri or the chicken, cheese and Japanese mayo toastie.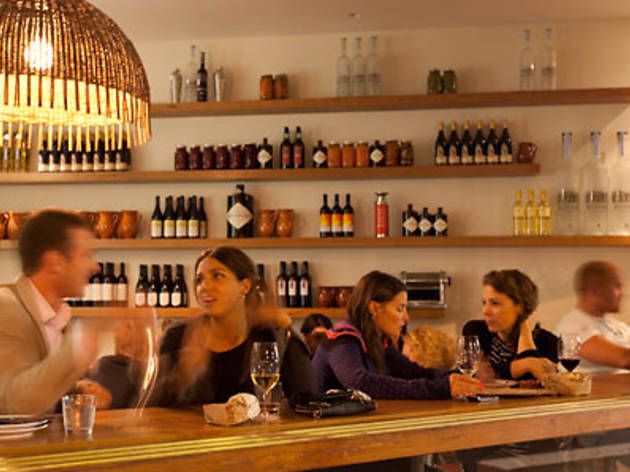 The Corner House
From the street, this looks just like a restaurant, but take the stairs to level one and you'll discover cocktails, snacks and good times. Even – or perhaps especially on – say, a Tuesday night. Bondi, it seems, doesn't have an off-switch. While the cocktail list has remained fairly unchanged for a few years, the drinks are well constructed and the list is divided for maximum ease – first round, second round and third round, taking tipple enthusiasts from aperitif to something appropriate to finish the night.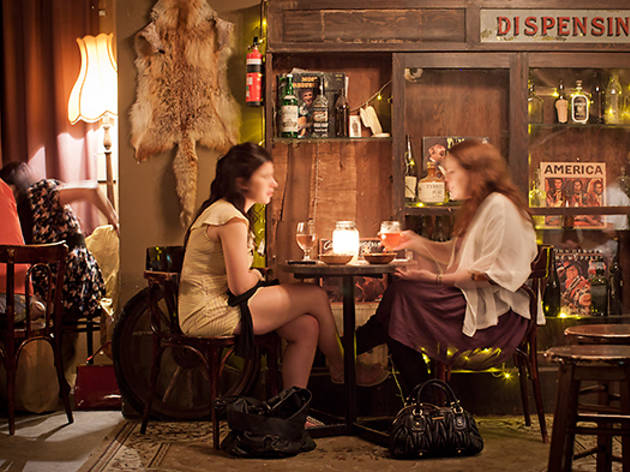 Shady Pines Saloon
Meet Bobby Carey, Anton Forte, Pasan Wijesena, Alex Dowd, Jake Dimond, Jeremy Blackmore, Scott Frame, Brett Stokes, Max Berry, Mikey Barin, Jason Scott, Chris Stabback and Daniel Mussen. This is the team that makes Shady Pines the bar Sydney can't get enough of.
The Victoria Room
Don't make the mistake of discounting it as a hens' night hideaway. The Victoria Room is the real deal, combining craft cocktails, incredible bartender knowledge and a beautiful venue.
Hot Talent: Dr Phil Gandevia
Eau De Vie
Professor of booze. Human encyclopaedia of arcane drinks. Gentleman bartender extraordinaire. Call him what you will, just call him when you get to the bar
FBI Social
We've pretty much fallen in love with the FBi Social. They've taken what was a great location and put put live music back into the Cross, where it'd be missing for too long.
Best selling Time Out Offers