The best noodle dishes in Sydney
Ready yourself for Sydney's best soups, stir fries and bowls of stretchy, slippery noodles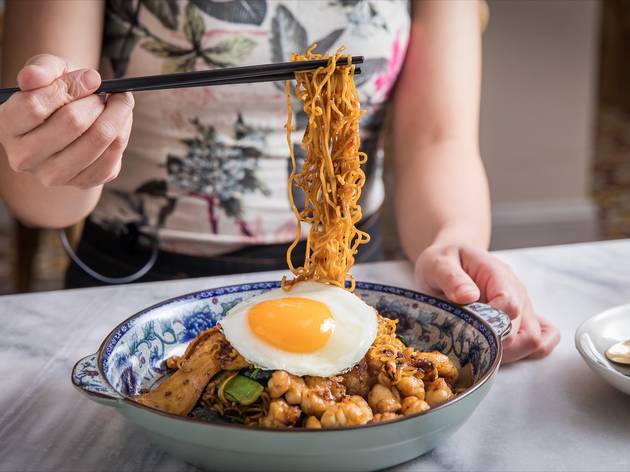 Noodles are the perfect meal foundation and flavour vehicle (sorry rice, but the battle lines are drawn here). The process of rolling, stretching, pulling and cutting them is an art form in itself – though we won't turn our nose up at a plate of well dressed instant noodles either. Because sometimes you're after chewy glass noodles swimming in a fiery tom yum soup, and other times it's slippery flat noodles, straight from a red hot wok, we've rounded up the 18 best noodle dishes in Sydney to satisfy every craving
Want more noodles? Get around Sydney's best ramen or visit one of Sydney's best Chinese restaurants.
Recommended: The 50 best cheap east in Sydney.
The best noodles in Sydney
Only dine with the best of the best?
This is the definitive, ranked list of where to eat in Sydney right now.