The dos and don'ts of backpacking in Sydney
Your essential guide to making the most of your big trip Down Under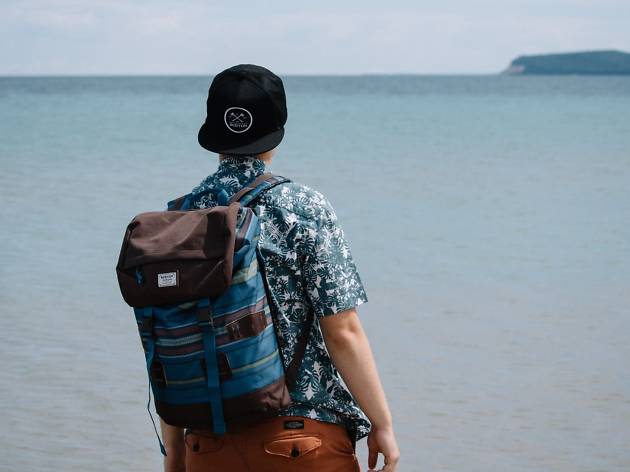 Welcome to Sydney, intrepid traveller. Boy, have you got a whole lot of city to discover. But before you head out on your big adventure, there are a few pearls of wisdom we'd like to impart.
Thousands of young travellers flock to Sydney every year – it's the backpacker capital of Australia (and some might argue, the world). But there are a lot of ways to fall foul of bad planning, accidental overspends, and underestimating your surroundings, if you're not careful. So take note of these helpful hints and tricks and you'll be sure to have the time of your life in the land Down Under.
Looking for a pseudo-swanky somewhere to lay your head? Check out these cheap as chips hotels in Sydney.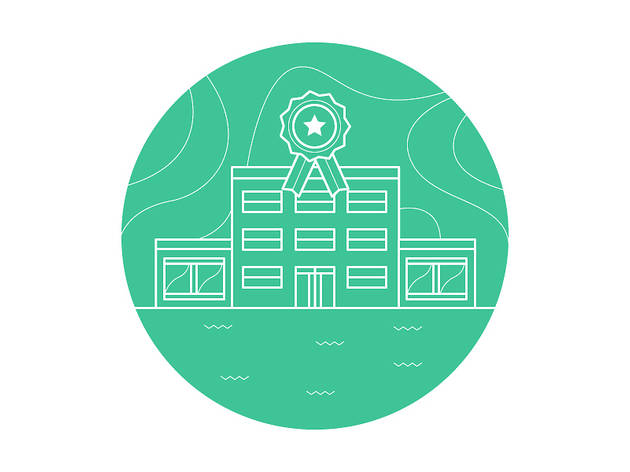 Do stay at accredited and well-reviewed hostels
A quick internet search into backpacker accommodation will unleash an avalanche of options. And with so many deals, deals, deals promising incredible savings and rock bottom prices, you may well be tempted to shave down your overheads with a bargain-basement bolthole. But be wary of too-good-to-be-true offers, because as is so often the case, you will probably get what you pay for. To be certain that you're accommodation is going to be fit for purpose, stick to YHA accredited hostels and those reviewed and recommended by trusted sources (like Time Out). Places with large communal spaces are a great place to make travel buddies, and the top hostels will also have discounts on excursions as well as staff with great local knowledge so you can get the inside track on Sydney's hottest spots.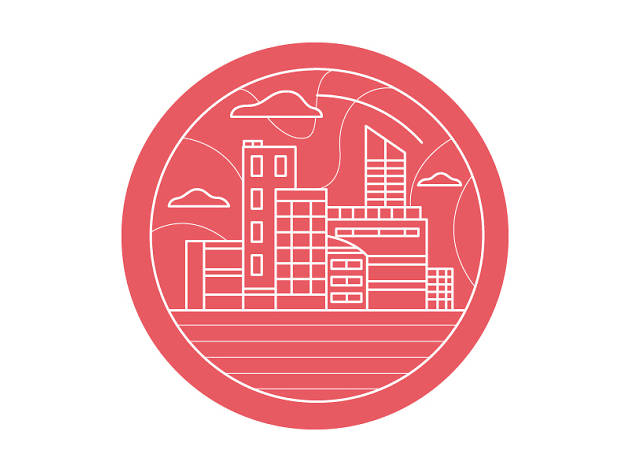 Image: Felicity Case-Mejia
Don't get stuck in a backpacker bubble
With such an influx of backpackers heading Down Under annually, certain parts of the city have become the standard first ports of call for new arrivals. These backpacker communities are an ideal place to meet like-minded wayfarers while you're finding your feet in unfamiliar territory. However, many travellers stick to these hoods – like Kings Cross, Bondi and the CBD – never going further afield. By doing so, they're missing out on awesome neighbourhoods like Marrickville, the Northern Beaches, Parramatta, Cronulla and many more too numerous to list. So be curious, be courageous, and venture forth on the road less travelled to suburbs of Sydney that are well worth a look.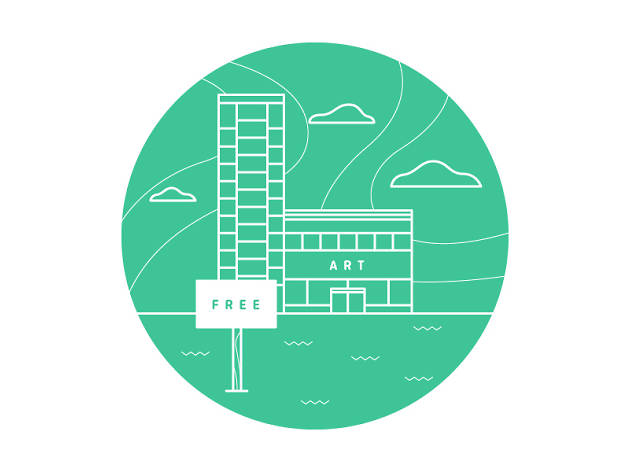 Image: Felicity Case-Mejia
Do stay on budget by taking advantage of Sydney's free attractions
There are many, many tourist attractions in Sydney, which stands to reason: tourism is one of the city's biggest industries. However, with all those tourist dollars up for grabs, tickets for the most popular must-sees can cost megabucks. But worry not, frugal friend, if you're looking to avoid those wallet-withering prices, there are heaps of ways to do Sydney on a shoestring. Check out our guide of free exhibitions, events, activities and happenings that won't cost you a dime (one of our faves is the free pylon lookout and museum on the Harbour Bridge), and be sure to check out Sydney's beautiful parks, hikes and coastal trails, where you can cash in on the city's natural riches free of charge.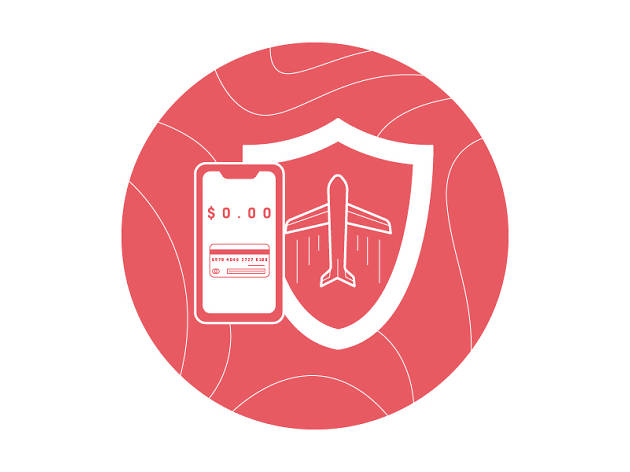 Image: Felicity Case-Mejia
Don't start your trip completely broke or without travel insurance
While there are many ways to economise, don't be fooled: Sydney is one of the most pricey cities in the world, so you'll need some modest funds if you're going to have a good time here. The Department of Immigration recommends those coming into Australia on a 417 or 462 Working Holiday Visas (two of the most common visas for backpackers entering the country, around 200,000 per year, with another 400,000 backpackers entering on a three-month tourist 651 eVisitor visa) should arrive with at least $5,000 AUD, which really is the bare minimum if you intend on seeing any of this country at all. Also be aware, certain medical services in Australia are extremely exxy, so make sure you have comprehensive travel insurance to cover you should the worst happen.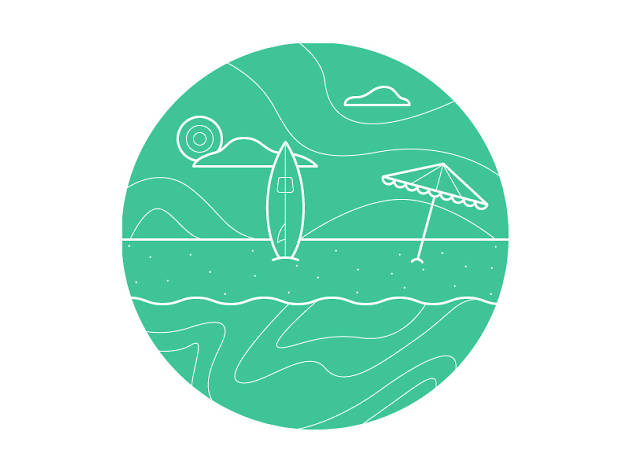 Image: Felicity Case-Mejia
Do explore beaches other than Bondi-to-Coogee
So, you came to Sydney in search of some beach time? Well, get your bikinis and budgie smugglers ready, because there are more than 100 to choose from. The most famous are, of course, the five sandy stretches from Bondi to Coogee, including Bronte, Tamarama and Clovelly, connected by the Bondi to Coogee coastal walk. There's no denying, they're genuinely great beaches, so visit them, please, but don't stop there. There are a host of chilled-out harbour beaches, beautifully secluded secret beaches, and even those beaches where you can get buck-naked (without incurring the wrath of the po-po) waiting for you to discover.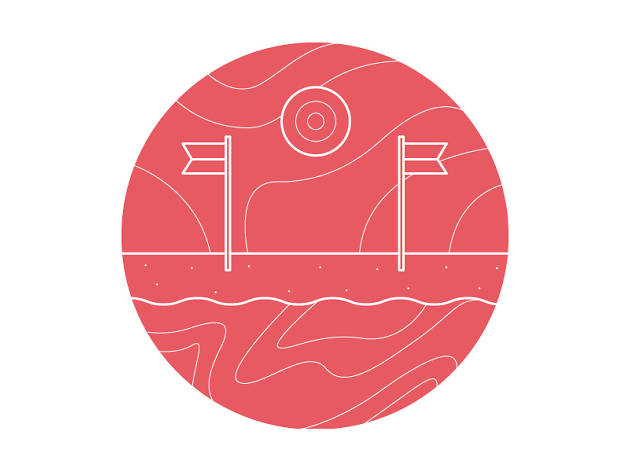 Image: Felicity Case-Mejia
Don't swim outside the flags
Sydney is famed for its stunning shores, but beneath those inviting waves are unseen dangers. Fortunately, Sydney's surf lifesavers are the best of the best at what they do, but you can also help yourself by observing savvy swimming and staying within the red and yellow flags. These handy markers denote where the sea is at its most manageable. Outside this zone, the currents can be monstrous, even for strong swimmers; there's a reason the rip at Bondi has been dubbed the 'Backpacker Express'. If other risks to swimmers arise, such as jellyfish blooms, shark contacts or threatening swells, the lifesavers will clear the water. Pay attention and you'll be A-OK.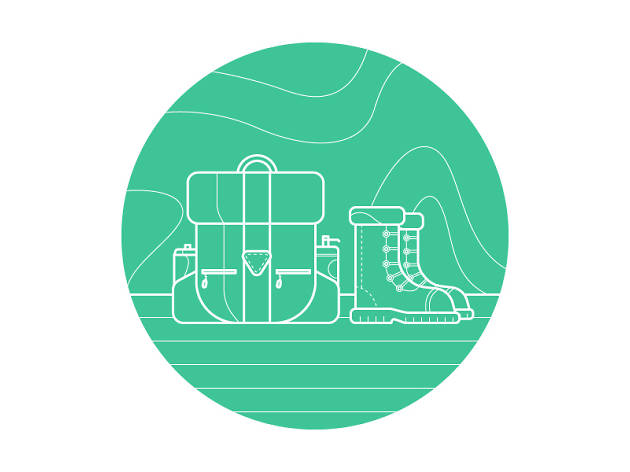 Image: Felicity Case-Mejia
Do wear appropriate clobber and pack smart
Sydney is a metropolis much like any other, but it's remarkable how quickly after departing the city you arrive in unspoiled bushland that feels miles from civilisation. Encircling the city are swathes of beautiful parkland, including the Blue Mountains, Ku-ring-gai Chase National Park and Royal National Park. But if you're tempted by a spot of bushwalking, heading off in thongs and a singlet without a care in the world is not the way to do it. Many hiking tracks feature a combination of boardwalks and wilder, rocky terrain, and bush trails often lead to areas where amenities, such as drinking water, are kilometres away. At the least, you're risking extremely sore feet. At worst, potentially deadly dehydration and injury. So pack plenty of fluids, get yourself some sturdy footwear, and be realistic about your level of fitness when selecting just the right hike.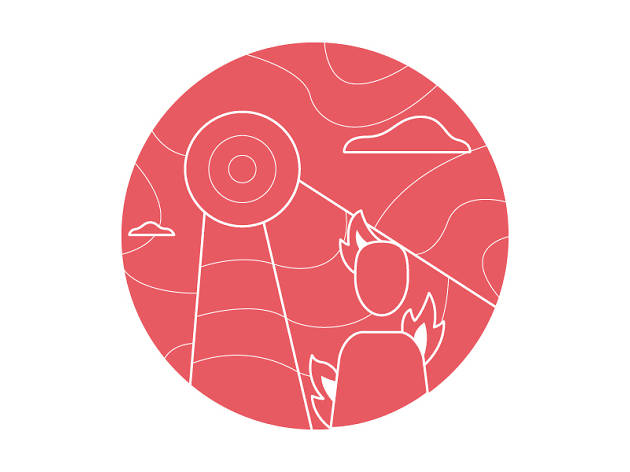 Images: Felicity Case-Mejia
Don't underestimate the elements
At the risk of labouring the point, this bears repeating: the Aussie landscape, as beautiful and majestic and unforgettable as it is, is also harsh, remote and it will fuck you up. Australia has a reputation for its extravagantly poisonous fauna, but the real pitfalls are way more mundane. Top of the list is the sun. Not only is it hot, but it also has some of the highest UV levels in the world, and even minutes under its glare unprotected can lead to burns, particularly if you're fair-skinned. A li'l splash of factor 10 isn't going to cut it, so get serious about your UVB protection with 50+. The bush is also prone to major fires in the spring and summer months, and the impact of drought in recent years, in addition to increasing annual temperatures, has led to devastating and deadly blazes. If you're not sure if you have everything you need for your hike, these recommendations from the National Parks Service are a handy cheat sheet.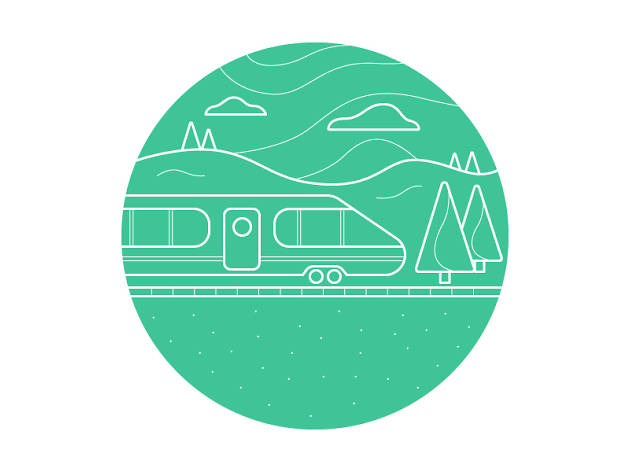 Image: Felicity Case-Mejia
Do use Sydney's train network to explore beyond the city
No car? No problem! Exploring the state via train is remarkably cheap, and while the rail network in Australia is not the most comprehensive, it does serve some of the major beauty spots near the city, including the Blue Mountains, Southern Highlands and Glenbrook Gorge. Trains will also speed you to Royal National Park, as well as Bouddi, Brisbane Water, Sea Acres, Heathcoat, Kamay Botany Bay, and Lane Cove National Parks, where you'll find walking trails, campsites and stunning scenery, all just a train ticket away. Closer to the city centre, buses are also a cheap and cheerful way to reach places like Palm Beach, Garigal National Park and Flat Rock Beach, and the Malabar Headlands.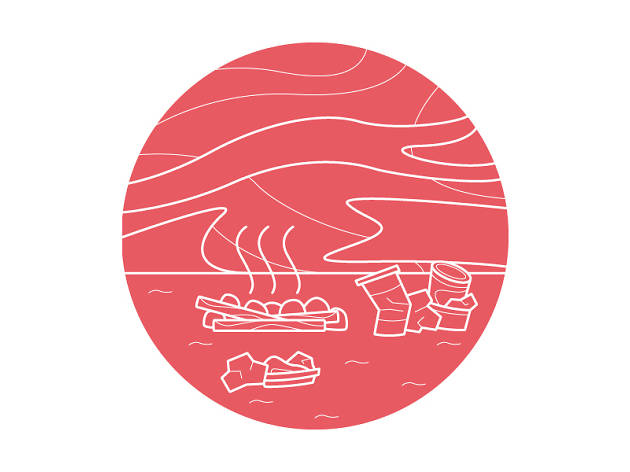 Image: Felicity Case-Mejia
Don't forget to clean up after yourself when camping or camper-vanning.
Getting out into the great outdoors is a vital part of the backpacker experience, and the best way to do it is by jumping in a campervan or grabbing a tent and heading off to one of the state's amazing campgrounds. You're spoilt for choice, whether you're looking for a bougie experience on a glamping retreat, just want to stay in touch with a few little creature comforts like toilets and showers, or you want to be totally off the grid. But one rule stands no matter where you go: leave no trace. Australia's natural beauty and wildlife shouldn't have to deal with your VB bottles and empty Shapes boxes.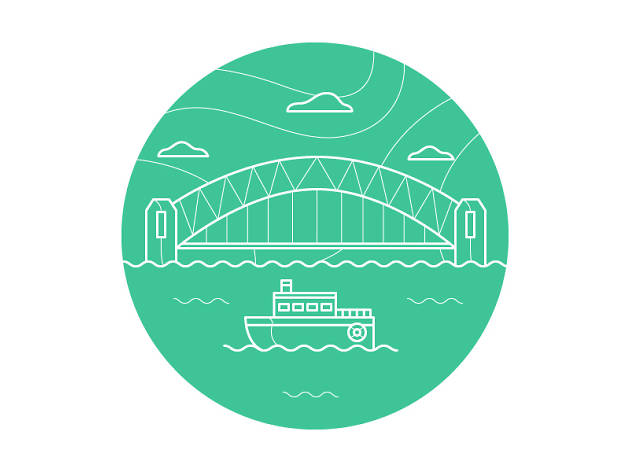 Image: Felicity Case-Mejia
Do explore Sydney by ferry
The big blue heart of the Harbour City isn't just pretty to look at. It's a bustling thoroughfare for boat traffic, whisking Sydneysiders and visitors alike the length and breadth of Sydney, both north shore and south. Sure, you could get from A to B on a bus, train or light-rail tram, but Sydney's ferries are not just a cost-effective and convenient way of exploring (check out our pick of the best ferry rides to get you started). They also deliver a truly breathtaking way to experience the water that is so essential to Sydney's ebb and flow, not to mention those unbeatable views of the Opera House and Harbour Bridge when travelling from Circular Quay. From Monday to Saturday, public transport using an Opal card is capped at $15 a day, but on Sundays, you'll only need to pay $2.80 for unlimited journeys, including on the ferry.
Do go chasing waterfalls...
Attractions, Parks and gardens
Load up the picnic basket and take a road trip to find these breathtaking waterfalls, plunge pools and mountain walks.