Ten things to do indoors during a typhoon in Hong Kong
Stuck inside and bored during a T8 or T10? Fear not, here's a list of things to do while you wait out a typhoon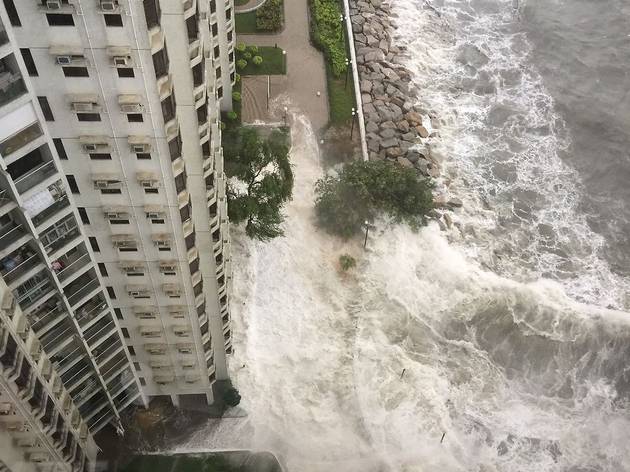 You've had your cup of tea and you've watched the wind and rain. You're over it now. Boredom is setting in and you're starting to consider which one of your flatmates you might eat first if things get truly apocalyptic. But wait! There's no need to resort to cannibalism just yet. There's a wealth of things you can do during a typhoon to help stave off the cabin fever.

If the following isn't enough, read our history of Hong Kong's worst typhoons, our guide to the best things to do in Hong Kong during a typhoon or listen to our amazing typhoon playlist.
10 things to do indoors during a Hong Kong typhoon
This should be your go-to tactic to get through the day. See our playlist if you want some weather-appropriate music to help set the mood. Also, for the time inbetween naps, we're assuming you stocked up on essential supplies like crisps, chocolate and bread. We suggest combining all three.
Get to know you neighbours
They might have Twister and additional food supplies! If there's enough of you in the same boat, consider having an indoor block party. Look at the banter the people are having in the picture to your left. Unbelievable.
Learn Cantonese if you don't speak it already
If you're one of those jolly foreigners who doesn't speak the local lingo, we'll get you started: 'fung kau'. It means typhoon signal. Shout it out of your window and people will know you're well informed and will appreciate your stating the obvious.

If you already speak Cantonese, how about learning another language. Here are some of our favourite words from other languages (do you know them all?): 'oui', 'discotheque', 'hamburguesa' and 'anime'.
Type 'yoga' into YouTube. Alternatively, download either Daily Yoga or Global Yoga (they're phone apps) and they'll keep you right. Both apps are free and available on iOS and Android Play Store. Look at the lad in the picture – that could be you one day.
Point out the window and say, 'look at the weather'
Weather-related suggestions: Twister, The Day After Tomorrow, Deep Impact, The Perfect Storm, The Hurricane, Hard Rain, The Rains of Ranchipur, Deluge, Noah's Ark and Alien (that's just a really good film).
Bet you haven't done that for a while.
Think of ground-breaking hashtags
#weather, #hongkong, #hongkongweather, #typhoon, #whattyphoon, #rain, #bitwet, etc.
In person if you live with someone or over the phone if you live alone. Here are some ice-breakers: 'How's the weather?', 'have you heard what the government did?', 'China', 'LKF's the worst. Coming to LKF on Friday?', and 'seen the weather?'
Watch videos of the typhoon
If you're smart and kept yourself inside and out of trouble, you're beautifully positioned to get cosy on the couch and watch the chaos from the comfort and safety of your home. Best place to start? Time Out Hong Kong of course! Our website and Facebook page has a visual smorgasbord of typhoon-related goodies for you to gorge on.
If the weather calms down...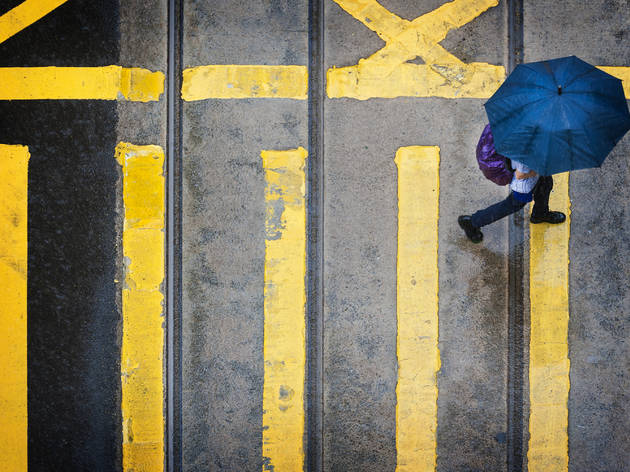 Don't let a sudden downpour put you off having fun. Hong Kong has a wealth of amazing things to do, and staying indoors can be just as entertaining as hitting a hiking trail. Whether you're looking to break a sweat with an indoor sport activity or just kill time with some mates at one of the city's game cafés, here's a roundup of the very best indoor experiences in Hong Kong that will have you singing in the rain...