Time Out Los Angeles' best of 2018
We recap the year in Los Angeles restaurants and bars, film, festivals and more in our best of 2018 recap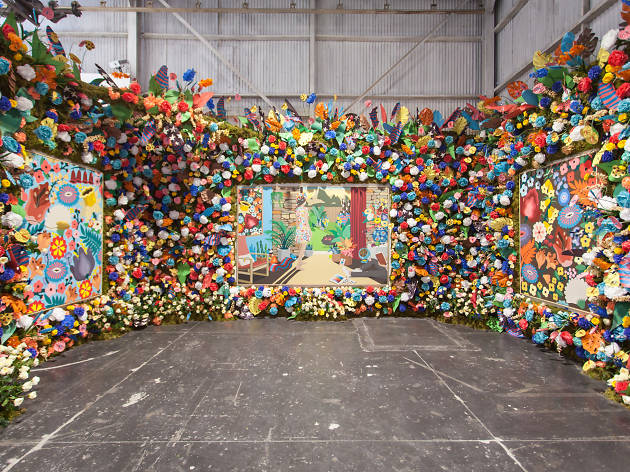 We don't even know where to begin when recapping the most memorable aspects of 2018 in L.A.: The pie-in-the-sky (and sometimes underground) transit proposals? A culinary scene that's been kicked into overdrive? Infusing all the things with CBD? We're looking back on it all with our picks below for the year's best restaurants, bars, culture and more.
But we also have to reflect on the tragedies that weighed heavily on all Southern Californians. A mass shooting in Thousand Oaks took the lives of 13 people, and only a day later, the nearby Hill and Woolsey Fires broke out; they would go on to burn thousands of structures, including much of Malibu, and kill three people. We also had to say goodbye to an irreplacable influence on Angelenos' dinner plates and cultural horizons when Pulitzer Prize-winning food critic Jonathan Gold passed away.
As for the high points: For every poke place that spoiled, a fried chicken spot seemed to hatch. We scarfed down Japanese comfort food and ate all the slices with the rise of new and notable pizza places. Out-of-town chefs flocked to L.A.'s dining scene with the openings of the NoMad, APL, Milk Bar and Majordōmo (plus the announcement of Momofuku and Girl & the Goat). And then Dave Grohl manned a BBQ.
Plans for a gondola to Dodger Stadium and an aerial tram to the Hollywood Sign were floated, while an eccentric billionaire decided he wanted to dig a bunch of tunnels. Meanwhile, L.A.'s most historic transportation depot flipped a forgotten space into a stunning gastropub. Yet the most diminutive of transit methods dominated the year (and L.A.'s sidewalks): scooters.
We welcomed a new soccer team, LAFC, and its slick stadium (complete with a public food hall, the Fields LA). L.A. got a new king as LeBron James became a Laker. And for the second straight year, the Dodgers reached the World Series… and lost.
The French Dip turned 100 and the LA Phil started to celebrate its centennial. But other local institutions said goodbye: Meltdown Comics closed, Tom Bergin's sort of but then actually closed, FYF was canceled and the Bob Baker Marionette Theater left its longtime Westlake home (but don't worry, they're still pulling strings around town).
We kicked off the year with a transition from "legal" marijuana (see: every other shop on the Venice Boardwalk) to full-blown statewide legal weed. But California also decided to harsh our mellow with a bill banning CBD cocktails.
Spectacle shows swept the local art world, with a massive warehouse stocked with street art at "Beyond the Streets," a trio of floor-filling exhibitions from Ai Weiwei, an Invader retrospective and works from 32 up-and-coming artists at the Hammer's outstanding biennial, "Made in L.A." Oh, and the Broad added a second Infinity Room to its collection. All the while, Instagram-friendly "museums" desperately attempted to keep a place in our feeds.
2018 in photos
2018's biggest L.A. news stories