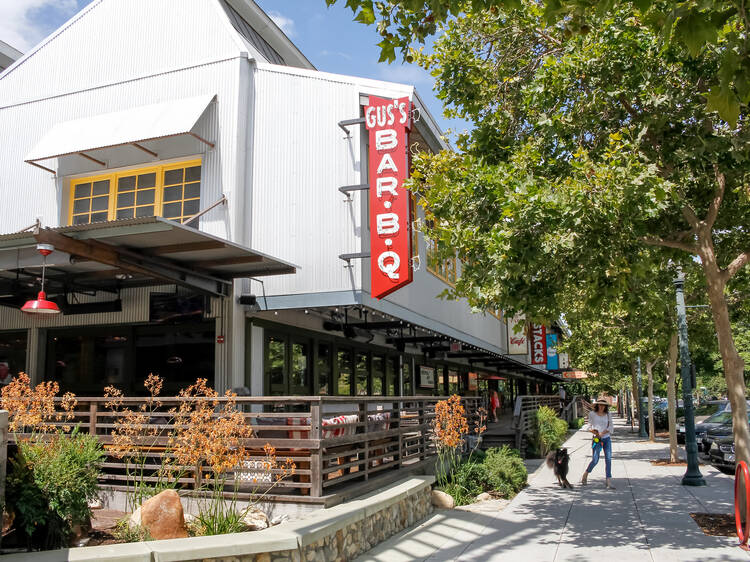 Photograph: The Image Party / Shutterstock.com
Leafy, mature trees provide some scenic shade all over this Pomona Valley city. Located on the very eastern edge of L.A. County, Claremont boasts seven colleges all smooshed together into one contiguous campus. It's worth walking around here, particularly to encounter James Turrell's Dividing the Light, a sky-framing installation by the Light and Space artist best viewed around sunrise or sunset.
On the blocks between the colleges and the train station (the Claremont stop on Metrolink), you'll find a town with a love of folk music and casual, pubby spots (including dual BBQ spots Smoke & Fire and Gus's). Shop and dine along the Claremont Packing House, or scope out some artwork at the Benton Museum of Art or the small but architecturally impressive Claremont Lewis Museum of Art.
About a mile north of town (and a doable walk if you want to see some beautiful homes along the way), you can stroll through native flora at the California Botanic Garden. Though it's not in walking distance, we also have to mention the Raymond M. Alf Museum of Paleontology, just north of the 210—because, seriously, what other high school do you know of that has its own dinosaur museum?