Time Out Pub Awards: Past winners
Each year, we crown the champions of Melbourne's pub scene. Here, you'll find them all in one place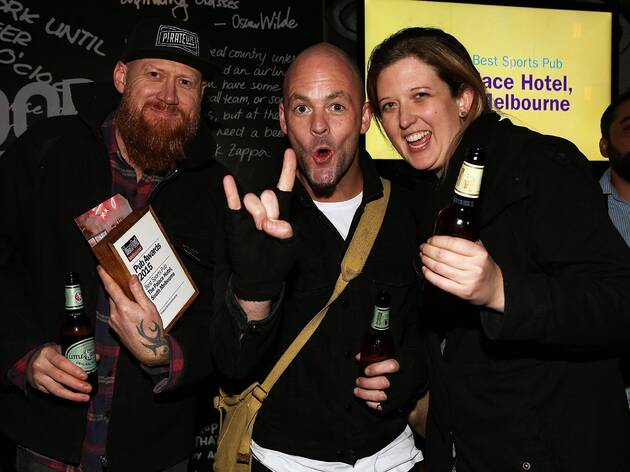 Since their inception in 2014, the Time Out Melbourne Pub Awards has quickly established itself as the bible for Melbourne's pub scene. From Pub of the Year to the People's Choice, a Pub Awards trophy signals a boozer that is a notch above the rest.
Here, we present all of our Pub Award winners, beginning with our inaugural champions in 2014. For the most up-to-date guide to Melbourne's pub scene, be sure to check out our most recent winners of the Time Out Pub Awards, as well as our round-up of the best pubs in Melbourne.
Since 2011, the Last Jar has been showing Melbourne what Irish pubs, and Irish food, are really about.
Read more
These superstars of the local craft beer scene think global and drink local.
Read more
The reborn Marquis rules wisely over this little patch of Fitzroy.
Read more
While other band rooms yield to pokies, the Rev thrives on the rock.
Read more
Bring your pooch and your team spirit to the best sports pub in town.
Read more
Fitzroy's little local delivers on music, beer and cheesesteaks.


Read more
The craft beer movement reaches a new generation on the east side.
Book now
Read more
See our latest Pub Award winners
More of Melbourne's best pubs
Melbourne is a city that really knows how to do pubs. From beer halls with more than 50 craft beer taps to cozy locals with a great fireplace, there's a pub for every occasion.
Read more