Time Out Food Awards 2017: Nominees
And the nominees for the 2017 Time Out Sydney Food Awards are...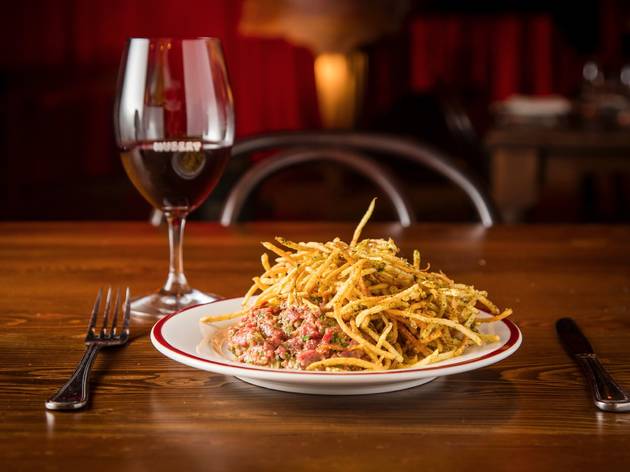 Restaurant of the Year
Billy Kwong
Ester
Firedoor
Fratelli Paradiso
Fred's
Hubert
Long Chim
LP's Quality Meats
Momofuku Seiobo
Saint Peter
Chef of the Year
Danielle Alvarez, Fred's
Paul Carmichael, Momofuku Seiobo
Mat Lindsay, Ester
Josh Niland, Saint Peter
Daniel Pepperell, Hubert
Best Degustation
Automata
Lumi
Momofuku Seiobo
Oscillate Wildly
Quay
Best Casual Dining Restaurant
Ester
Hubert
Long Chim
LP's Quality Meats
Porteño
Best Cheap Eat
Bar Ume
Cairo Takeaway
Maybe Frank
Momo Bar Manly
VN Street Foods
Hot Talent Award
Shui Ishizaka, Bennelong
Pureephat Kraikangwan, Long Chim
Dionisio Randazzo, Balla
Alanna Sapwell, Saint Peter
Veronica Trevizo, Momofuku Seiobo
Drinks Service Award
10 WilliamStreet
Big Poppa's
Continental Deli Bar Bistro
Dear Sainte Éloise
Johnny Fishbone
Best Café
Cornersmith Annandale
The Grounds of the City
Harry's Bondi
Regiment CBD
Saga
Best New Restaurant
Cirrus
Jade Temple
Paper Bird
Pino's Vino e Cucina
Sasaki
Legend Award
No nominees, winner announced on the night.
People's Choice Awards
This year we have three People's Choice categories. The polls are now closed.
Beer the Beautiful Truth presents People's Choice: Best Restaurant
You, dear readers, have the power to nominate and vote for your favourite restaurant in the city. What's the place you love going back to time and again?
Mastercard presents People's Choice: Best Fast Food
We're not talking global conglomerates here – who are the local heroes making the best greasy snacks, burgers, kebabs, and salty late night eats?
Mastercard presents People's Choice: Best Bakery
Who is baking the best bread, the sweetest treats, the butteriest croissants, the most flavoursome pies in the city?
All awards will be announced at the ceremony on Monday September 25.
NB The Time Out Sydney Food Awards event is now sold out.
Previous Food Awards winners