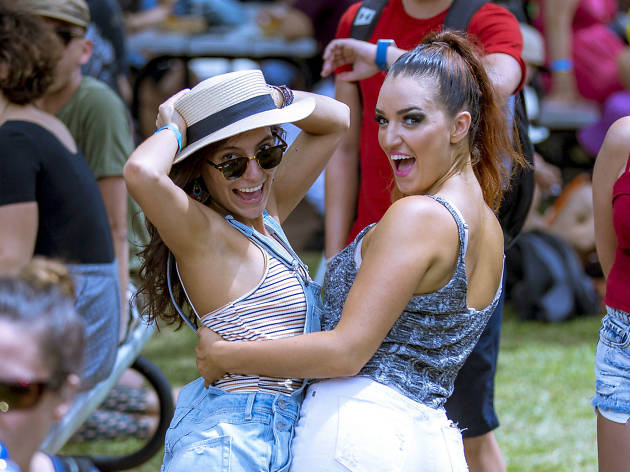 January events in Sydney
Summer is in full bloom, adventures are lined up and Sydney is ripe for the taking
January's biggest adventures
Explore Indigenous connection to cultural legacy and the physical, cultural and spiritual lines that link First Nations practices and narratives across Australia. Linear has been curated by the award-winning head of design at Bangarra Dance Theatre, Murri man Jacob Nash, and features ten Indigeous practitioners from across the country.
For two weeks every spring, hordes of Sydneysiders head to the beach for the annual Sculpture by the Sea. But for nine months, Casula Parklands is playing host to a new sculpture walk, featuring eight works from Sculpture by the Sea along the banks of the Georges River.
Glide around the salty bay
There's a good reason why Sydney is often called the Harbour City: this place is defined by its connection to the water and the sheltered bays hold some irresistible charms. Whether you're in it, on it, or simply admiring it, here are our top recommendations for the best ways to experience Sydney Harbour.