The best day trips from Sydney
Venture to one of these countryside, coastal or mountainous locations about two hours from Sydney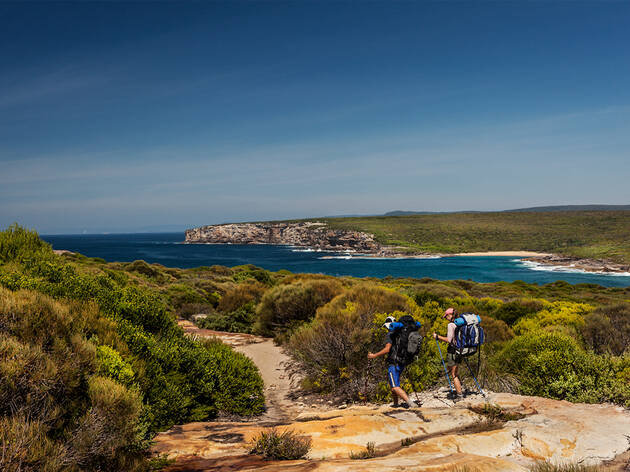 Important information: As Australia's catastrophic fire season continues to unfold, it is essential you check the bushfire conditions and air quality rating before embarking on any excursion outside of the city. Follow all instructions from local government and national parks authorities and do not travel if conditions are unsafe to do so.
Escape the city for a day by pointing your compass in the direction of one of these nearby towns, beaches and bush walks. Around a two-hour drive or a scenic train or bus ride away, you'll find the perfect spot for a sunset picnic by the sea, a ramble through eucalyptus trees in the mountains, or adrenaline-fuelled fun on the sand dunes. These places have two things in common: they're close enough to get you there and back within a day, and they're well worth the get-out-of-the-city effort.
While you're on an adventure, seek out splendidly spouting water at these waterfalls and blowholes in NSW. Sticking closer to home? Check out all the lovely parks that colour the city with greenery, or make a swanky Sydney dining experience afforable with these cheap hacks for fancy places.
RECOMMENDED: Four urban farms to visit in Sydney.
Dance the night away once you're home
Sydney loves to party: we'll party on the roof, in the basement, by the pool, and at suburban bowling clubs. We've collected our city's best clubs and nightlife hotspots so you can make the most of Sydney's untz, untz, untz scene on your next big night out.