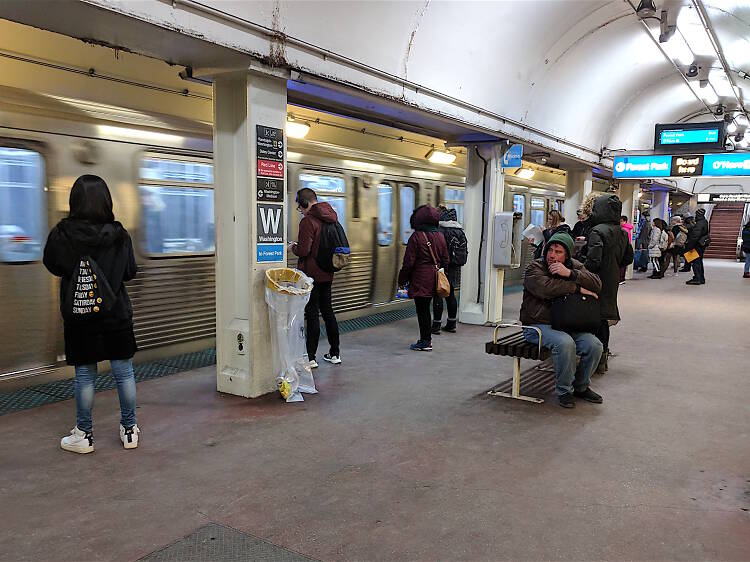 Photograph: Zach Long
1.

Take the "L" to and from the airports.
Beat the traffic and surcharges and skip the taxi or rideshare when you arrive. Our regular Chicago Transit Authority "L" (short for "elevated") trains offer direct service to both Chicago airports: the Blue Line serving O'Hare and Orange Line for Midway International Airport. A $2.50 fare from Midway or $5 from O'Hare for regular service downtown in under an hour feels like a steal to us when we travel to other cities without such easy airport access.