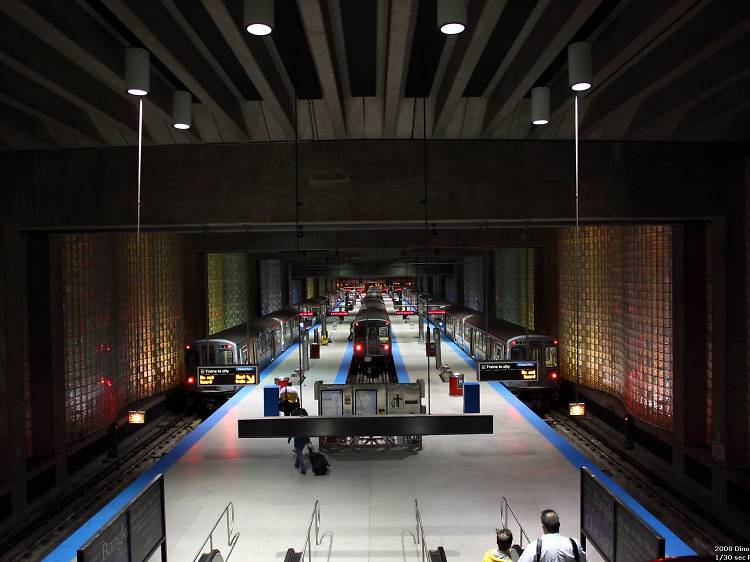 Photograph: CC/Flickr/Dino Quinzani
1.

Take the El to and from the airports.
Our mayor is very keen on the idea of building a new express train from O'Hare International Airport to downtown—which would be great for business travelers and no one else, really. Most of the actual Chicagoans we know are just happy that our regular Chicago Transit Authority El trains offer direct service to both of our airports: the Blue Line serving O'Hare and Orange Line for Midway International Airport. A $2.50 fare from Midway or $5 from O'Hare for regular service downtown in under an hour feels like a steal to us when we travel to other cities without such easy airport access.