5 ways to spend Valentine's Day at home
Here are 5 ideas for a romantic night in with your significant other.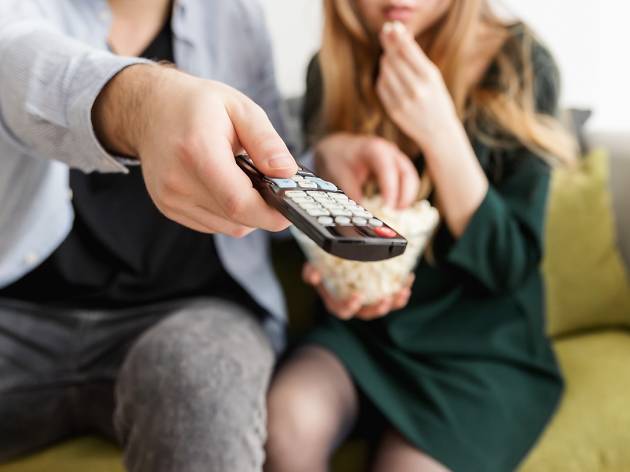 It's that time of the year again when we celebrate time with our significant other through cutesy gifts, snuggles and meals at expensive restaurants. Of course, we're talking about Valentine's Day, but with all the health and safety concerns popping up recently, going out for a nice dinner might not be what you're after. That's okay! Staying home doesn't mean you can't still have a romantic V-day with your significant other. There are a lot of things you can do at home, and we're not talking about re-reading the Kama Sutra. Get your mind out of the gutter.
RECOMMENDED: Check out our list of date spots that won't break the bank.
Things to do at home on Valentine's Day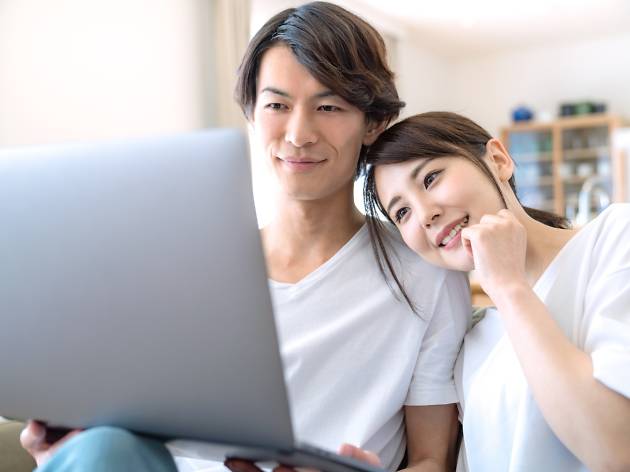 Shutterstock
The tried and trusted Netflix. Because actually leaving the house to go to the movies is so 2000s. This Valentine's Day, the streaming platform is putting on a bunch of romantic movies for your pleasure. To All the Boys I've Loved Before is back with a sequel, or if teenage rom-coms are not your thing, fall back on Richard Linklater's Before Sunrise trilogy. So get some microwave popcorn and grab a blanket! It's going to be a cosy night. Go to whatsnewonnetflix.com/hong-kong to keep track of what else there are to watch this February.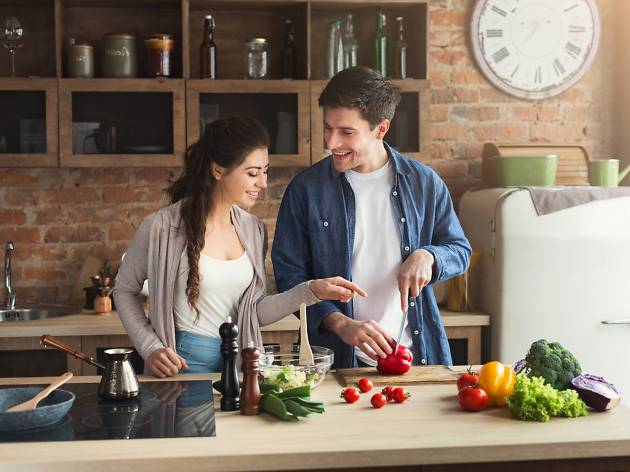 Shutterstock
What could be cuter than getting groceries and making dinner together, just the two of you? Instead of ordering in or eating out, cooking might give you more of a sense of adventure. And it doesn't have to be super complex, either – go for a pumpkin soup to start and have spaghetti all'amatriciana as your main course. Safe and simple, yet elegant nonetheless. Just make sure you're getting your food from a credible source, we have enough virus on our plates.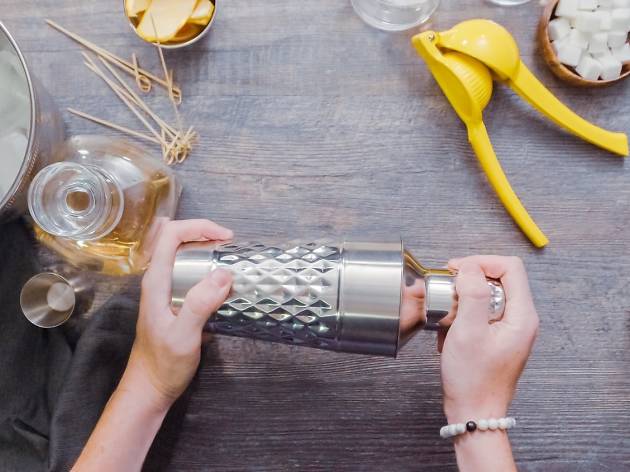 Shutterstock
While it's great and convenient to go out for cocktails readily made for you, it is so much more fun to get messy behind your home bar and try to make cocktails for the both of you. Search recipes for steamy cocktails to spice up your evening. Spruce up a chocolate martini, a sweet and bubbly strawberry spritz, or a savoury-spicy Bloody Mary garnished with an oyster for a little aphrodisiac kick! Whether sweet, bubbly, or spirit-forward, it's up to you what you want to make together. Plus, after your little learning, you'd get something to show off at the next party. Check out these alcohol delivery services to get everything delivered to your doorstep.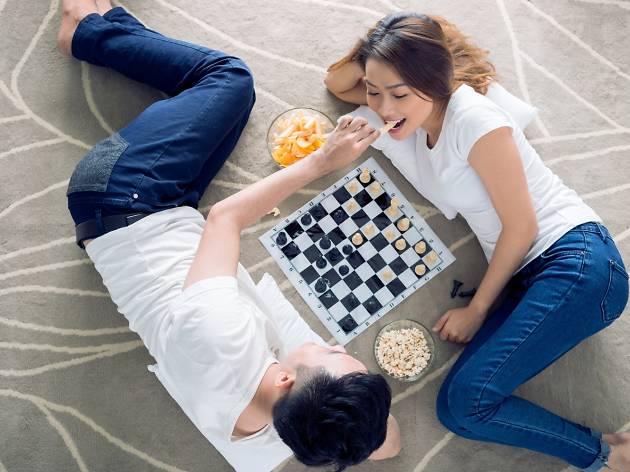 Shutterstock
Did you know that a recent study shows that board games between couples release "love hormones" or oxytocin? Well, probably depending on what you're playing as it can get risky. You get to really engage with your partner and perhaps even learn more about each other. But if you're a hyper competitive couple, you might end up yelling at each other. Either way, it's definitely progress in your relationship, right?
Shutterstock
One way to make working out enjoyable is doing it with someone whom you genuinely enjoy the company of. There are a lot of fun couple exercises you can pull off of the internet. Feel free to start with easier ones, such as weighted sit-ups. Afterwards, you can even help each other stretch. Just imagine seeing them all hot and sweaty… And you get to improve your immune system, too!