Sheung Wan: The Ultimate Guide
Discover the best restaurants, bars, shops and things to do in Sheung Wan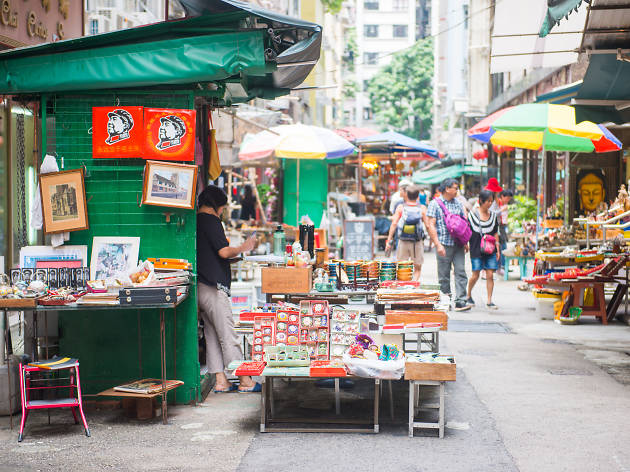 Sheung Wan has been Hong Kong's hipster neighbourhood for years. Although neighbourhoods like Sham Shui Po and Sai Ying Pun are slowly garnering their own cool reputations too, Sheung Wan remains the place to be. There's a treasure trove of trendy boutique shops, numerous neat cafés, amazing bars and some of the city's best restaurants. Grab a coffee to go and follow our guide to all the best things to do in Sheung Wan.
The best things to do in Sheung Wan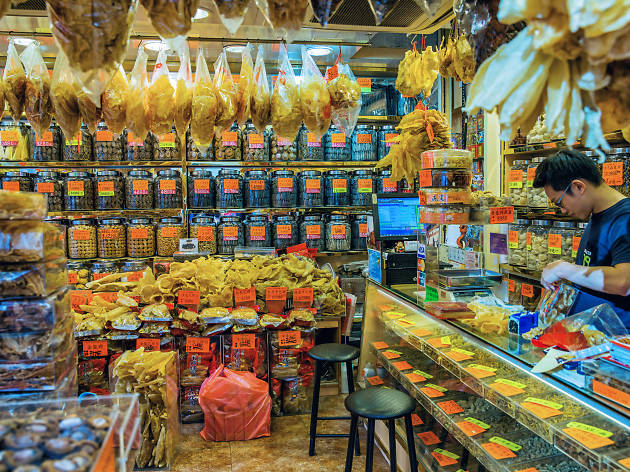 The dried seafood market refers to a cluster of stores along a section of Des Voeux Road West. Dried seafood is a popular and common ingredient in Chinese cuisine and you'll find an overwhelming assortment of dried fish, sea cucumber and abalone at this stretch of the street. On a sunny day, the street is lined with bamboo baskets full of dried seafood and other exotic fare out to dry, all giving off a pungent aroma. Pop along to the market and try making dishes like a real local.
Museums, Specialist interest
Established in 1996, the Museum of Medical Science is housed in a revamped three-storey historic building that preserves and showcases materials of historical interest relating to the development of the medicine in Hong Kong. Think rat dissection models, rudimentary spinal braces and old medical instruments.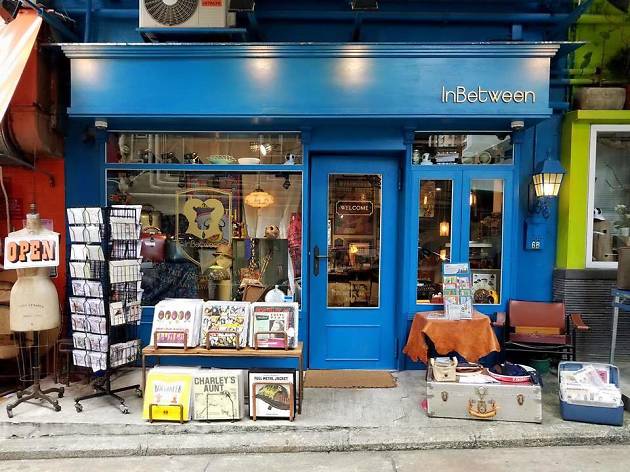 Rummage through this little vintage shop for an eclectic collection of quirky home decor items and funky antique pieces. Change up your wardrobe with timeless outfits, brighten your walls with cool vintage movie posters or simply discover new products made by local artists, designers and up-and-comers. InBetween has been at risk of closure lately, so come by and support this independent shop while you can!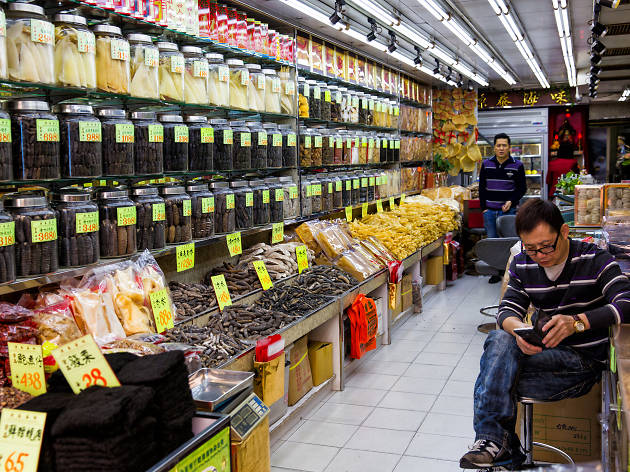 Ko Shing Street, otherwise known as Medicine Street, is the heart of the wholesale herbal medicine trade in Hong Kong. Satisfy all your Chinese herbal and medicinal needs on this street. Dispensary employees are happy to help with any questions regarding concoctions and ingredients. Happy hunting!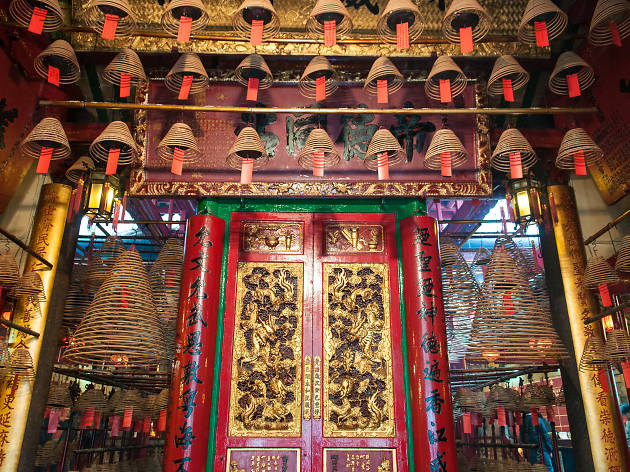 Located on Hollywood Road, close to the many nearby antique stores that dot Hollywood and Cat streets, Man Mo Temple is a mid-19th century Grade I historic building and a declared national monument. A place of worship dedicated primarily to Man Cheong (god of literature) and Mo Tai (god of war) – a pair frequently worshipped by young students taking Imperial China's civil service exams – the atmosphere created by the heavy clouds of incense is a world away from the bustle of the city racing past outside.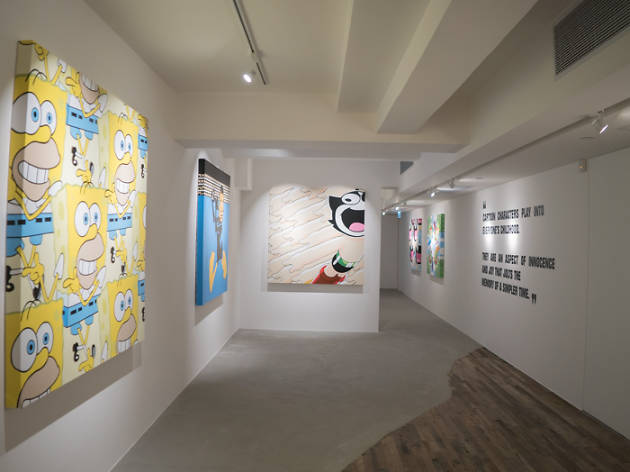 Over The Influence is an intimate gallery in Sheung Wan dedicated to showcasing international contemporary art. The gallery has a strong focus on art that is radical and influential, whether through its form or message. A diverse range of contemporary art has been displayed here including Jerkface and Nobuyoshi Araki, with mediums ranging from street art and paintings to sculptures. Head over and discover your next favourite artist.
Make your friends Instagram-envy with a selfie at the famous rainbow painted steps on Jervois Street. Located close to FLM and Zoo, two notable gay bars in Hong Kong, the steps were painted in support of LGBTI pride.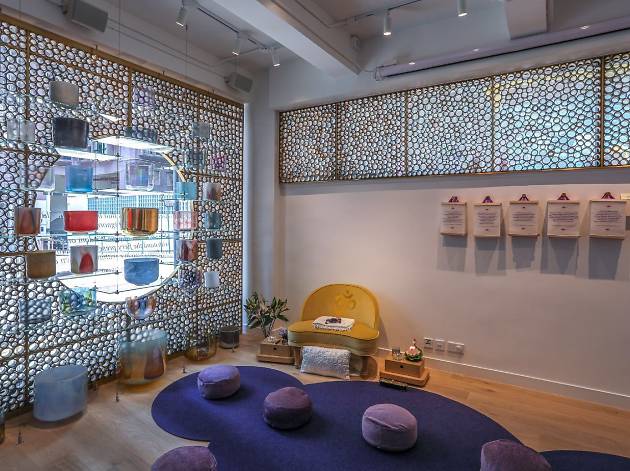 Yoga studios are so last year. Meditation is the latest wellness trend trying to combat Hongkongers' high stress lifestyle. Opened in 2016, Samadhi Training Centre for the Soul is a serene space that teaches about meditation, offers teachings on the science of consciousness and invites patrons to think about the age-old question: what is the purpose of life? Find enlightenment or simply de-stress at this laid-back hub.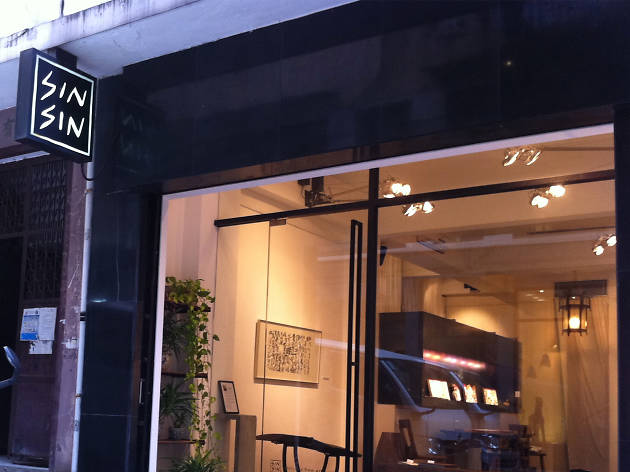 Sin Sin Man is a designer and personality with a great love for art – and it's this enthusiasm that personifies her Sai Street gallery, which she launched in 2003. Inspired by Indonesian culture and its way of fusing art with daily life, this gallery focuses on the works of innovative artists from the archipelago nation, as well as 'spiritual and inspiring' pieces by other contemporary international talents.
Delicate porcelain, sculptures of Buddha, Maoist memorabilia and Ming dynasty ceramic horsemen – Upper Lascar Row is one of the world's most enticing hotspots for antique shopping. Just steps away is the famous Man Mo Temple, one of the oldest temples in Hong Kong. Shop and then get spiritual at the atmospheric place of worship.
Show more
The best restaurants in Sheung Wan
The best bars and cafés in Sheung Wan
Looking for a good drink?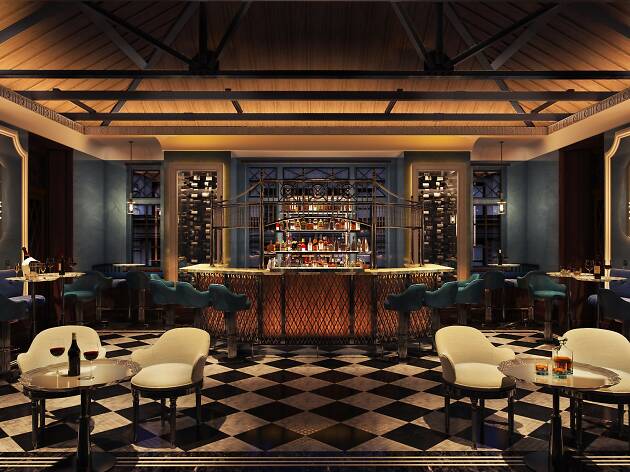 Whether your prefer to relax over a craft brew, a single malt, a glass of red or a classic cocktail, Hong Kong has an amazing bar guaranteed to have you ordering 'just one more round'.
More to explore