Things to do in London this Saturday
Enjoy the best day (and night) of the week with our guide to Saturday fun in London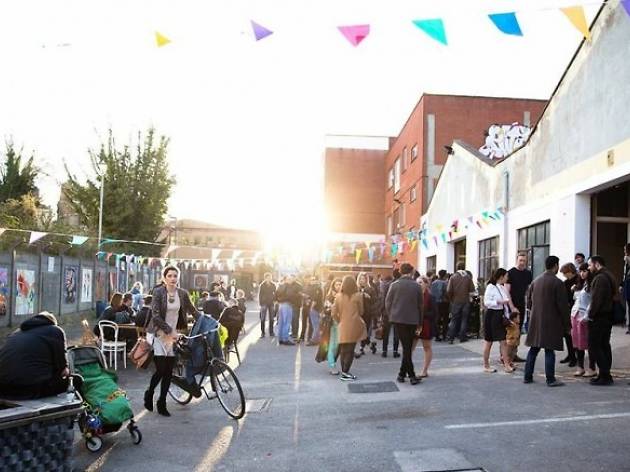 The musical brains behind ace indie night Feeling Gloomy have come up with a new party. Burn Down The Disco will take the baton from the popular Old School Indie party at the end of September, showcasing the same great indie tunes as OSI, but also with tons of lovely soul, synth pop, ska and vintage rock 'n' roll mixed in. Think anything from Depeche Mode to The Specials to Chuck Berry to Pulp. OSI founder Carl Hill says this new night will allow him to open things up a bit and play a wider range of great music, all of which is definitely fine by us. But don't worry – BDTD will still thrive off the same fun-filled atmosphere as OSI, and certainly won't take itself too seriously. There'll be  sweets given out on the door, dance competitions, colouring sheets, confetti and a weekly 'rubbish ballon drop'. Farewell, Old School Indie. Now let's all go and get drunk and jump around the dancefloor at Burn Down The Disco.
Read more
Abba. Junk food. Watching Jeremy Kyle. Thwacking dawdlers on Oxford Street over the back of the head with a copy of Time Out. We've all got our guilty pleasures, and this hugely fun night celebrates the musical side of them. It's a high-quality but ultimately cheesy party of pop, disco, dance tracks, R&B and soft rock, where you can hear anything from Hanson to Haim to Soft Cell to Whitney to Beyoncé, accompanied by dancers, live acts cabaret performers, balloons and a lot of glitter Leave your hipster credentials at the door, dress up and get guilty!
Read more
This fresh-faced drum 'n' bass duo had something of a hit in 2014 with their track 'Nobody to Love': a reworking of Kanye's 'Bound 2', no less. They've also collaborated with Paloma Faith, on 'Changing', and Labrinth, on 'Higher', which should give you an indication of their musical leanings: they make big, easily digestible pop-D&B crossover songs – full of singalong choruses and big, obvious hooks – that you're far more likely to hear on a Radio 1 daytime playlist than Rinse FM. We doubt that DJ Zinc would approve, but there are a lot of people that do, so Sigma must be doing something right.
Book now
Read more
Jazz-funk night, each week welcoming different special guest sets upstairs at this infamous jazz club.
Read more
See our full guide to London nightlife
Newcomer Florence Pugh is tough and terrific as a Victorian-era teenager married off to a rich landowner's son
Read more
This powerful low-budget British indie marks the arrival of an impressive new directing talent
Read more
Gemma Arterton is on forceful form in this surprisingly tough tale of Britain's WW2 film industry
Read more
Show more
See all films now showing in cinemas
Find things to do any day of the week
London is a treasure trove of brilliant activities and days out worth boasting about. Whether you live and work in the capital or you're planning a holiday, there's loads of ways to fill a free day with fun.
Read more
Quiet week ahead? Not anymore. Get a load of this week's ten biggest happenings and you'll be begging for a night off by Sunday.
Read more
Sponsored listing
Jin at Dorsett Shepherd's Bush
An all-day bar located within Shepherd's Bush four-star, eight-storey Dorsett Hotel. The elongated lounge, known as the Golden Atrium, is surrounded by the numerous floors rising up like an art deco cruise ship or Frank Lloyd Wright's Guggenheim in New York. The stylish environment is suitably matched by a well-curated cocktail menu, with wines, beers and softies to boot. During the daily happy hour (6-8pm) visitors to Jin can get two-for-one cocktails, or a little earlier (2-5pm) you can enjoy afternoon tea with finger sandwiches, cute cakes and a bit of bubbly.   
Venue says: "Enjoy our cocktail of the month – La Pasión, during 2-for-1 cocktails 6-8pm daily!"