Things to do in London this Sunday
Forget about your day of rest with our tips for what to do this Sunday in London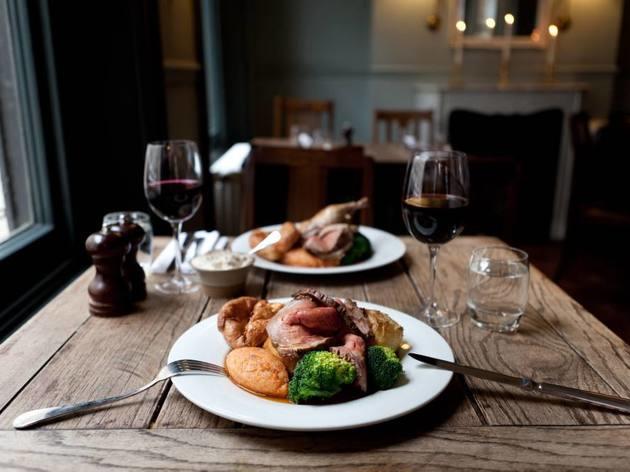 Finish your weekend in style with our guide to the best entertainment, events and places to go in London this Sunday, featuring an array of fantastic ideas that show the city at its best on this day of rest.
RECOMMENDED: Find more things to do in London this weekend
Love them or loath them, there's no avoiding the selfie. As an instantaneous form of self-portraiture, they're now an integral part of image-making in the twenty-first century. This exhibition charts the selfie's evolution – from the oil self-portraits of Old Masters like Rembrandt to the modern-day posing of Kim Kardashian et al. 
Read more
Handicraft manuals, church candles and the human body all make their way into Baldock's commissioned installation at the poolside Southwark space.
Read more
The Theatre of Mistakes was a performance group that ran from 1974 to 1981. In that short time, it developed a form of live art built around interactive games and workshops. This exhibition will take a closer look at the group's legacy in British artmaking – and fittingly, there'll be a number of activities going on throughout the show's run. 
Read more
Most of us don't get any better with age. After our twenties we just get uglier, fatter and more useless. But Katsushika Hokusai was like a seriously fine wine. He was in his early seventies when he created 'Under the Wave off Kanagawa' – a work that would become one of the most iconic images in all of history, and he just got better. His whole life as an artist led to that single moment, and then the world blossomed and unfolded in front of him. The Great Wave – a woodblock image – was printed in its thousands, making a star out of lowly Hokusai. It's a gorgeous little picture, a swirling maelstrom kaleidoscoping around the tranquil mountain as boats crash and clatter in the waves. Later on in the show, two big ceiling panels focus in on the wave. The twisting shapes and spitting foam create mini galaxies that completely overwhelm you in their abstraction. He was taking nods from western art, and in the process, he'd go on to shape the work of Van Gogh and Monet in countless ways. But it's not all waves and water. The show takes in his prints, of course, but also his books and his one-off paintings. It's a journey through countless mythological worlds, lush unfolding landscapes, ghost stories and scenes of everyday life. But most of all, it's a journey through the mind of a master, desperately trying to wring every last drop of art from his brush. You just wish the museum had dimmed the lights a little bit and given the show some atmos. The final works are sad and forlor
Read more
Show more
See more unmissable art in London this week
Good old The Boy with Tape on His Face: living proof that you can still be incredibly funny without uttering a word. The physical comedy sensation (aka New Zealand-born stand-up Sam Wills) wowed US audiences as part of America's Got Talent. Now, The Boy is back in London in June 2017 with his predictably titled show 'Tape Face', mixing mime, props and audience interaction to create beautiful visual punchlines and truly magicial moments. This is one show that really does speak for itself.
Buy tickets
Read more
Laugh Out London – one of our very favourite comedy clubs in the capital – is going all out for Edinburgh Fringe preview season. The gang are taking over the Old Queen's Head pub in Islington for a week-long mini-fest of work-in-progress shows, including a Saturday all-dayer. Across the week you can catch John Kearns, Nick Helm, Sara Pascoe, Tim Key and lots more.
Read more
The comedian, as seen on QI, Never Mind The Buzzcocks, Mock The Week, Have I Got News For You and more performs stand-up.
Read more
A night of new material and nonsense from Caroline Mabey, Michael Legge and guests.
Read more
Show more
See more comedy gigs in London this weekend
Find things to do any day of the week
London is a treasure trove of brilliant activities and days out worth boasting about. Whether you live and work in the capital or you're planning a holiday, there's loads of ways to fill a free day with fun.
Read more
Quiet week ahead? Not anymore. Get a load of this week's ten biggest happenings and you'll be begging for a night off by Sunday.
Read more