The best East Village restaurants in NYC
New York's best East Village restaurants range from Korean restaurants to Indian upstarts to Carolina barbecue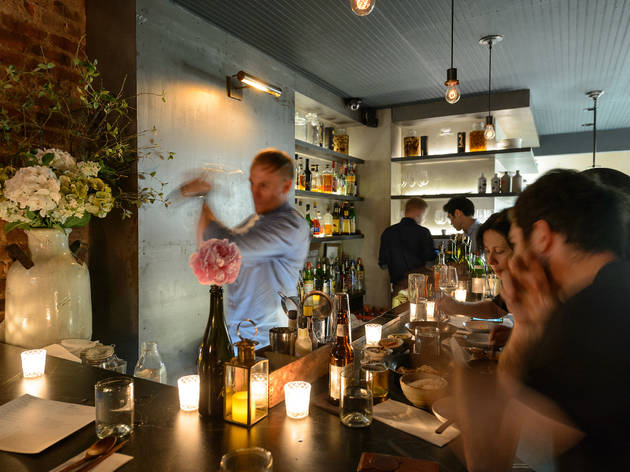 The East Village is one of the eclectic neighborhoods in New York. Need proof? Look at the best East Village restaurants, a melting pop of top-rate Korean restaurants, nouveau soul food restaurants and modern Mexican restaurants, not to mention the bulk of the Momofuku empire. From omakase sushi to comfort foods, here are the best restaurants to dine at in the East Village.
RECOMMENDED: Full guide to the East Village in NYC
Best East Village restaurants
Heading west?
The best Greenwich Village restaurants in NYC are a diverse bunch. There are high-end Japanese food counters, acclaimed falafel joints and fast-casual Neopolitan pizza havens. Whether you're craving a platter of oysters on the half-shell or spicy rigatoni at one of the best Italian restaurants in NYC, check out the best restaurants in Greenwich Village. RECOMMENDED: Full guide to best restaurants in NYC