10 Hong Kong food trends that stole the spotlight this decade
We take a look back on the past 10 years of our city's food scene
As we make our list of 2020 resolutions and gear up for the New Year's countdown, we're taking a trip down memory lane to bid farewell to some of the most scrumptious food trends that have been popular in Hong Kong in the past decade. From new flavours to innovative cuisines and snacks, here are 10 of the top food trends that stole the spotlight in Hong Kong this decade. By Doris Lam
RECOMMENDED: Check out the restaurants that we've loved this year or our favourite foreign restaurants that landed in Hong Kong this year!
Top food trends of the past decade in Hong Kong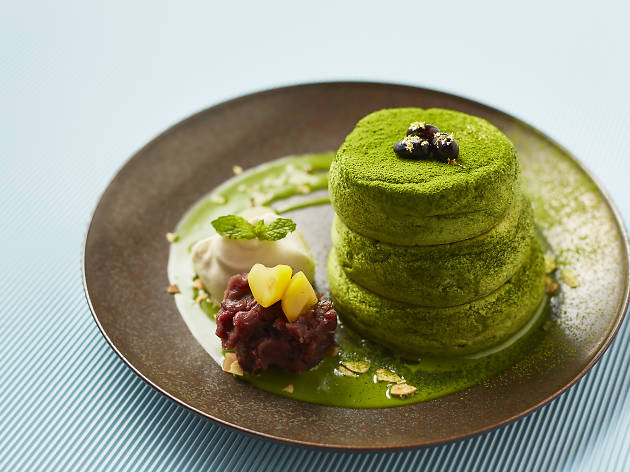 Hongkongers are known for liking sweet (but not overly sweet) desserts, so it's a no-brainer that matcha is so popular. Originating from Japan, matcha is a finely ground powder made from green tea leaves. The slightly bitter, tea-infused flavour made an appearance in everything from the basic ice-cream cone like the one from Via Tokyo, to creative inventions such as Little Bao's Matcha Ice Cream Bao and Tell Camellia's matcha cocktail. Doughnuts and cupcakes have got nothing on the matcha craze.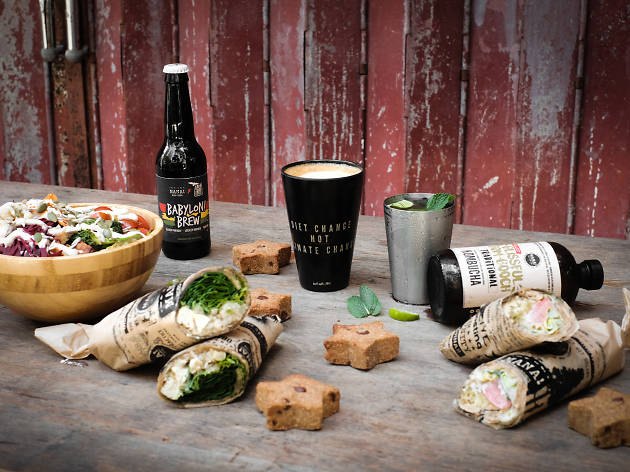 Mana!
With boutique gyms opening left and right, the city's demand for healthy food has slowly risen over the last few years. Bland salads don't stand a chance in Hong Kong thanks to the wide range of healthy dining options such as Mana!, who has been serving plant-based flatbreads since 2011, Pololi, Hong Kong's first Hawaiian poke restaurant and Supabowl, who blends up a mean acai bowl that will leave you – and your Instagram feed – glowing. We don't see this trend stopping anytime soon, at least not until everyone's got a six-pack.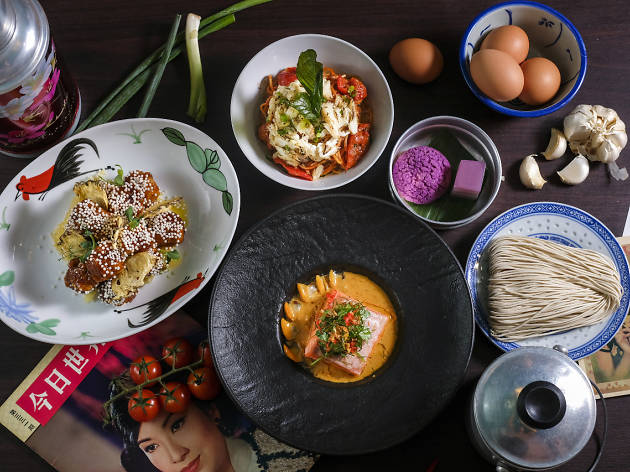 Photo: Lee Lo Mei
Whether it's creative cuisine, innovative food or experiential dining, chefs have turned to the kitchens to express their creativity, making culinary creations that are fit for Art Basel. From internationally inspired Japanese food at Haku, to modern Chinese food at Lee Lo Mei, Hongkongers have been loving this new form of dining, eager to have a more interactive meal experience. Even the city's long-time beloved plant-based restaurant, Grassroots Pantry tried to step into this realm of dining this year, rebranding itself as Nectar Integrative Dining. Sadly, after five short months, the restaurant ceased operations just two days after Christmas.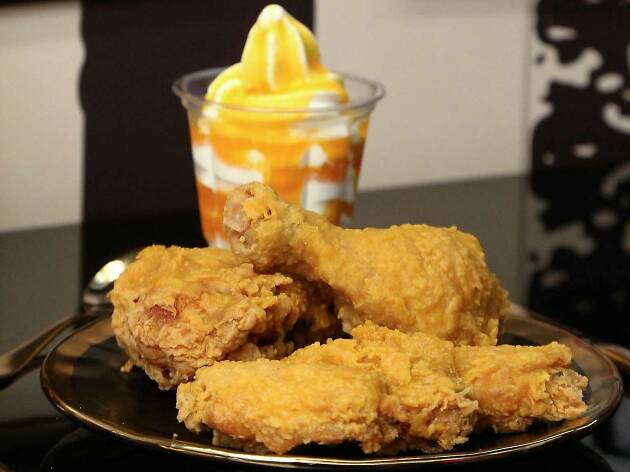 We're convinced that the whole city went a bit nuts trying to get a taste of Singapore's famed Irvins salted egg fish skin before they finally opened their first pop up store in Harbour City back in February 2018. Other companies tried their best to recreate the same savoury taste, resulting in a salted egg yolk explosion which includes strange, but delicious, snacks like KFC's salted egg yolk ice cream, egg waffles, bagels, pasta and even fried chicken.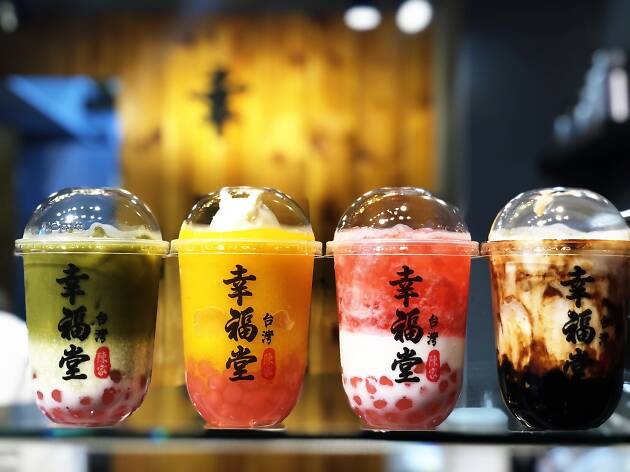 HeyTea, TenRen, Flamingo Bloom, Cha Long, Yifang, The Alley, we've got it all. Hongkongers take their bubble tea seriously, some even willing to line up for hours on end to get the perfect cup. There are even trends within bubble tea culture: brown sugar milk tea, fruit tea and who can forget the invention of the famous cheese cap tea that got so popular even McDonald's started selling their version of it?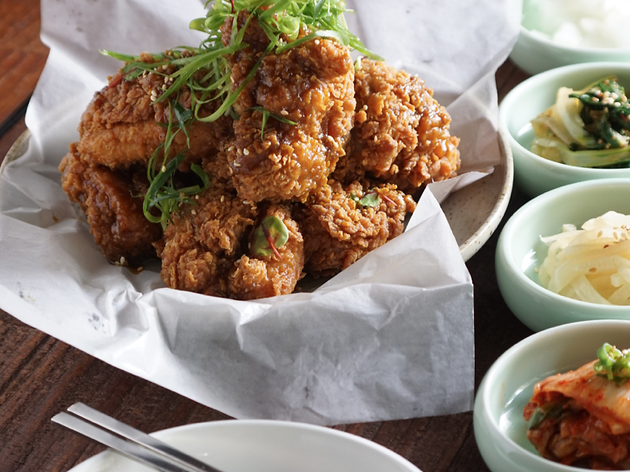 The Korean wave brought us K-pop, K-beauty and more importantly, Korean food. No matter if you're gobbling down bibimbap at the food court, having Korean fried chicken as your cheat meal at Goobne Chicken, or eating with a group of friends at a Korean barbecue spot in Mong Kok, Hong Kong's Korean cuisine is diverse in flavours and options. Oh, and don't forget to wash everything down with a nice tall glass of DIY Yakult soju.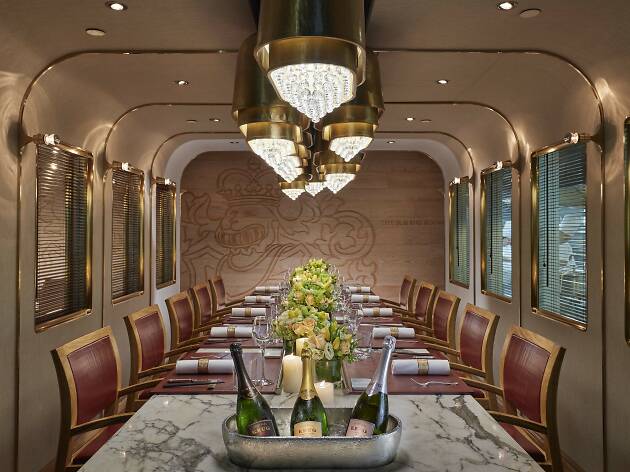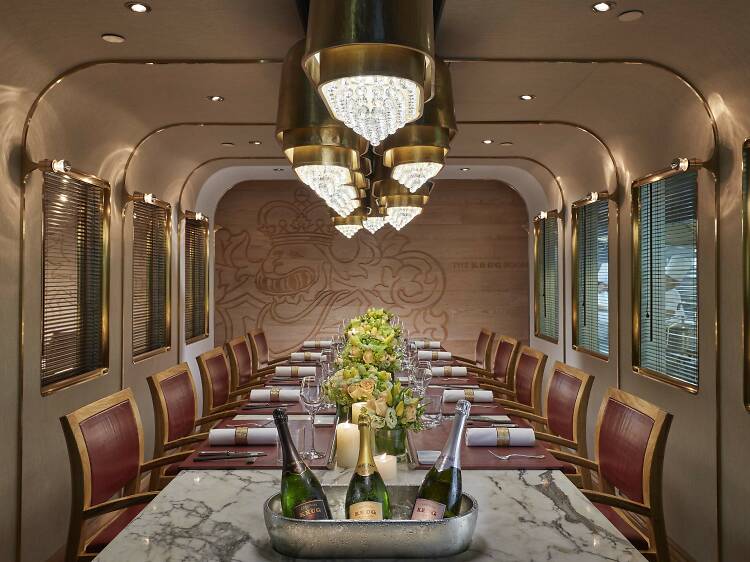 The brutal rent costs in Hong Kong have driven many chefs to start their own private kitchens either in their own homes or in an industrial space. While this trend may still be around in 2019, it was back around 2016/17 when private kitchens really blossomed. Many of these private kitchens are run by city hustlers who want to share their love for cooking in their free time, so the opening hours are less regular but you're guaranteed to taste their passion with every bite.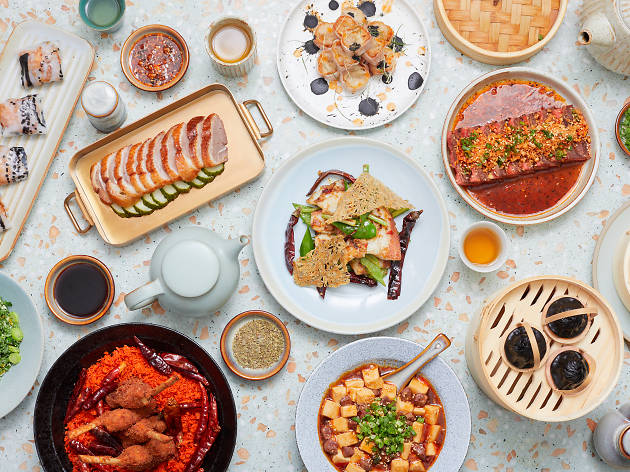 The rise of zero-waste stores and the promotion of the no-straw movement have encouraged more people to become increasingly sustainable in their everyday life. Even if it's something small like bringing your own bag during grocery shopping or buying grains in bulk to minimize plastic waste, Hong Kongers have started to become more aware of the long-term environmental impacts and are looking for ways to become more sustainable. The city's sustainable dining scene has been flourishing since last year, with restaurants like John Anthony, Kind Kitchen and Fini operating on sustainable practices.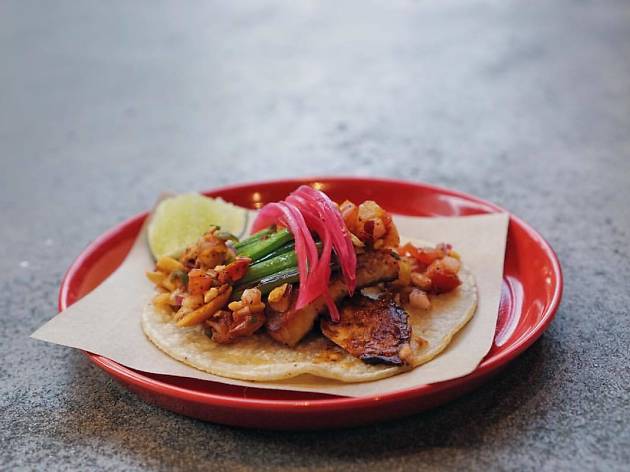 Fusion food has received plenty of backlash from people around the world due to its potential to appropriate cultures and ruin sentimental meanings behind food with a long heritage. Love it or hate it, however, fusion cuisine is here to stay in an international, multi-cultural city like Hong Kong. Blending cultures and flavours into one, some of the more popular fusion restaurants include Mexican-Japanese restaurant, Chino, and Anglo-Indian restaurant, Rajasthan Rifles.
There's something about Japanese food that Hongkongers just can't seem to get enough of. Whether it's cheap sushi, omakase, ramen, shabu shabu, teppanyaki or yakitori, you can find people lining up for the newest Japanese restaurant wherever you go. In 2019, numerous Japanese establishments opened such as Japan's top Kaiten sushi chain, Sushiro, 24-hour beef bowl rice restaurant, Sukiya, as well as Japanese discount superstore, Don Don Donki. 2020, keep them coming.
Down for some drinks?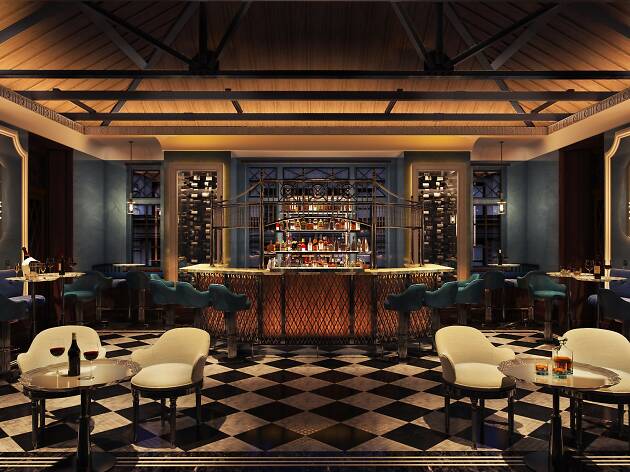 Bars and pubs, Cocktail bars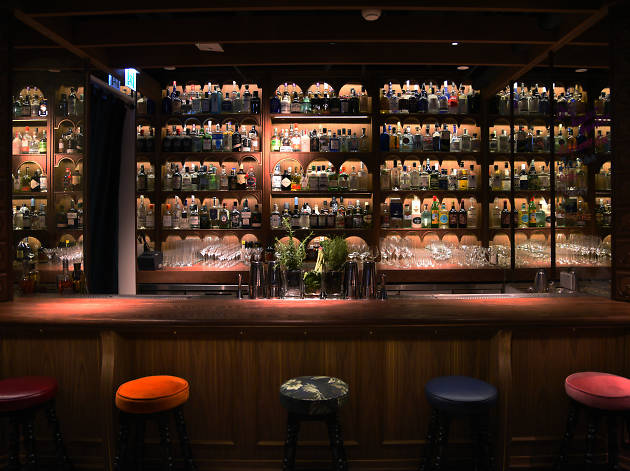 Bars and pubs, Cocktail bars