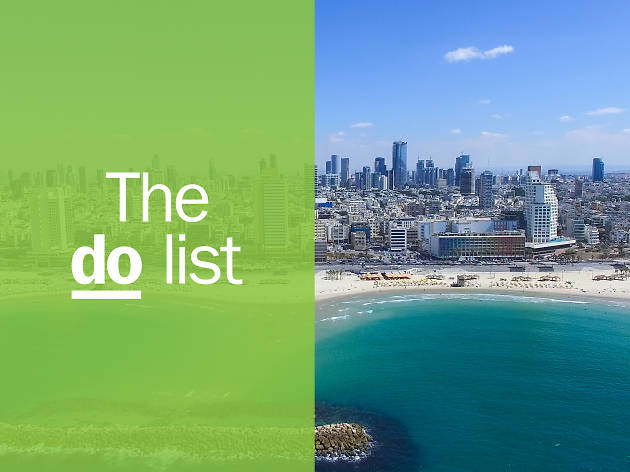 The top 33 things to do in Israel
Discover Israel with our list of the very best things to do: whether you are looking for restaurants, landmarks, beaches, experiences or ancient sites – Israel has it all
With all of Israel's opportunities for adventure – from finger lickin' culinary endeavors to uncovering ancient ruins – it's a legitimate challenge to pick and choose what to see and do first. That's why we've come to the rescue with a tried-and-true to DO list that'll have you chomping at the bit for the day's (and night's) itinerary of locally-loved sites, sounds, and signature Israeli moments
Done something on this list and loved it? Share it with the hashtag #TimeOutDoList and tag @TimeOutEverywhere.
You can also find out more about how Time Out selects the very best things to do all over the world, or take a look at our list of the 50 best things to do in the world right now.
Check out our guide to the best of Jaffa:
With so much hustle and bustle going on in its White City neighbor, sometimes people forget the beautiful gem of Israeli culture that exists on the southern port.