Things to do in London this Saturday
Enjoy the best day (and night) of the week with our guide to Saturday fun in London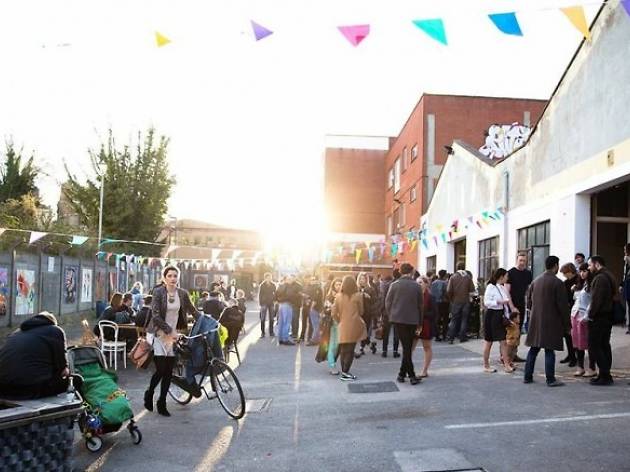 Hyperactive comedy superstar Russell Howard is embarking on his biggest ever world tour – inventively titled 'Round the World' – taking in the US, New Zealand, Australia and Europe. And for his London stint, the Bristolian arena-filler is playing a whopping ten-night run at the Royal Albert Hall. It's not till 2017, but buy tickets soon, is our advice. Plus, wherever possible, Howard will be performing 'in the round'. The former 'Mock The Week' regular is one of the friendliest comics around, moving from topic to topic with effortless ease, and loves to examine life's simple pleasures, tell stories about his mad mum and basically fool around like a cheeky teenager. Unless you've been living in a wifi-free cave, you'll know that his self-titled series 'Russell Howard's Good News' is wildly popular, pulling in millions of viewers and constantly ranking as the most watched programme on the BBC iPlayer. His new Comedy Central offering, 'Russell Howard's Stand Up Central', has been a huge hit, too. But Howard's most at home live on stage. He's a fast-talking charmer, and always a huge amount of fun. Read our interview with Russell Howard
Read more
The UK comedy scene's most bigoted scumbag, back with a new hour of morally repugnant, borderline criminal material in the very poorest taste. No laugh too cheap. Bring a friend who's easily offended, and be sure to take everything at face value. As seen on Live at the Apollo, star of four series of his own show on BBC Radio 4.
Read more
See more comedy gigs in London this weekend
Shake off that Friday night hangover with this feelgood Saturday daytime event: live music plus tea and bacon butties, and a drawing space for young (and old) concertgoers to get creative. 
Read more
The brash, quirky alt rockers from Portland – best known for their start-of-the-noughties anthem 'Bohemian Like You' and for appearing alongside The Brian Jonestown Massacre in Ondi Timoner's film 'Dig!' – return to pump out new tracks from their eighth LP, 'This Machine'.
Book now
Read more
It's been a while since we heard anything from these epic, Interpol-admiring doomers and gloomers, who famously started out as a choppy guitar-pop group called Fear Of Flying before turning to the dark side and coming over all pale and interesting. Expanding to a five-piece for live shows, they're well versed in delivering widescreen indie rock with a black heart, and tend to come across better on stage than on record.
Book now
Read more
Show more
See more gigs in London this weekend
Find things to do any day of the week
London is a treasure trove of brilliant activities and days out worth boasting about. Whether you live and work in the capital or you're planning a holiday, there's loads of ways to fill a free day with fun.
Read more
Quiet week ahead? Not anymore. Get a load of this week's ten biggest happenings and you'll be begging for a night off by Sunday.
Read more
Sponsored listing
Viet Grill
One of a number of Vietnamese restaurants on Kingsland Road, Viet Grill forms part of the 'pho mile', as this area is often referred. It's less ramshackle than many of its neighbours - there's even a cocktail list. The food menu is authentic, with traditional Vietnamese dishes such as summer rolls, five spiced grilled quail and green papaya salads alongside Vietnamese curries, lemongrass chilli chicken and roasted whole mackerel marinated in tumeric, galangal and lemongrass.
Venue says: "We have some great set menus coming soon for our exclusive hire and private event space at Viet Grill. Watch this space! Info coming soon."
Shoreditch
Online booking