Things to do in London this Saturday
Enjoy the best day (and night) of the week with our guide to Saturday fun in London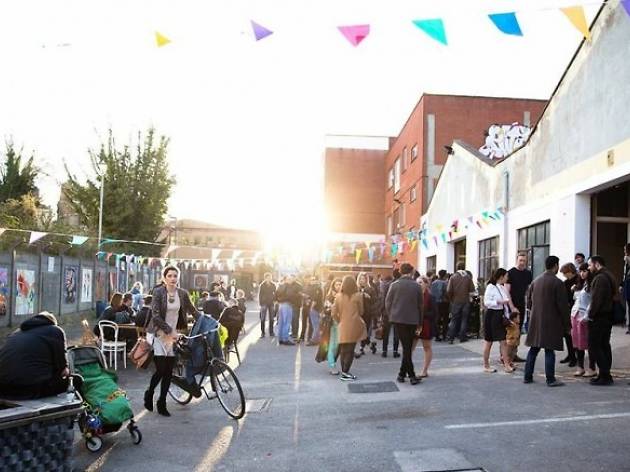 Actor and folk musician Dunlop is the son of Fairport Convention legend Ashley Hutchings, and took over fronting the latter's The Albion Band in 2011. Bizarrely, he was also cast as the young Willy Wonka (sharing the role with Johnny Depp) in Tim Burton's 'Charlie and the Chocolate Factory' film. All that and a blooming solo career, too – he just won the Horizon Award at the BBC Folk Awards. Expect unlikely topics (including Mormon belief in angels and the Shakespeare authorship debate) alongside traditionals such as 'Black is the Colour', with skilled guitar and a young, clear, Jim Moray-ish vocal.
Book now
Read more
Verdi's opera about a doomed hunchbacked jester is relocated to 1950s New York gangland in Jonathan Miller's engaging production for the ENO. It's been revived a whopping 13 times since its debut in 1982, thanks to its winning blend of gorgeous music and mafioso drama. Elaine Tyler-Hall directs this revival, with Nicholas Pallesen as 'Rigoletto'. Sir Richard Armstrong conducts. Sung in English, with surtitles.
Read more
The six-piece outfit from John O'Groats comprising of Jordan Shearer, Jamie Swanson, Kevin Swanson, Calvin Wilson, Liam Whittles and Darren Coghill play indie originals.
Read more
Show more
See more gigs in London this weekend
Find things to do any day of the week
London is a treasure trove of brilliant activities and days out worth boasting about. Whether you live and work in the capital or you're planning a holiday, there's loads of ways to fill a free day with fun.
Read more
Quiet week ahead? Not anymore. Get a load of this week's ten biggest happenings and you'll be begging for a night off by Sunday.
Read more
Sponsored listing
Viet Grill
One of a number of Vietnamese restaurants on Kingsland Road, Viet Grill forms part of the 'pho mile', as this area is often referred. It's less ramshackle than many of its neighbours - there's even a cocktail list. The food menu is authentic, with traditional Vietnamese dishes such as summer rolls, five spiced grilled quail and green papaya salads alongside Vietnamese curries, lemongrass chilli chicken and roasted whole mackerel marinated in tumeric, galangal and lemongrass.
"We have some great set menus coming soon for our exclusive hire and private event space at Viet Grill. Watch this space! Info coming soon."
Shoreditch
Online booking