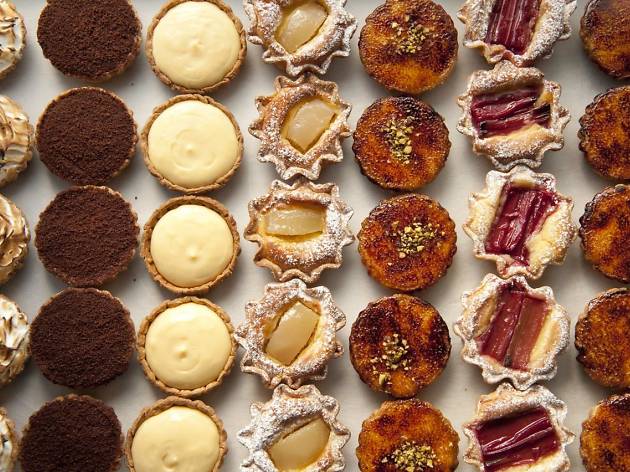 The best bakeries in NYC
At the best bakeries in NYC you'll find world-class patisseries, pie shops, bread makers and tiered cake spots
Sugar fiends never had it so good—with so many pedigreed dough-punchers setting up shop in our fair city, New Yorkers don't only have access to the best bakeries NYC has to offer, but they have access to some of the best bakeries in the world. Whether you're looking for French bakery spots or all-American donut shops, the best pies for the holidays or one of the city's best chocolate chip cookies, check out every best bakery NYC sweets lovers should know about.
RECOMMENDED: Full guide to the best restaurants in NYC
A beloved bakery we welcomed into the Time Out Market
Sure, Seinfeld launched babka into popularity after its notorious episode, but Breads Bakery put it on the map—and into our thankful mouths—when it opened in Union Square six years ago. Today, its chocolaty, gooey rolls of joy are considered not only the best babkas around town, but also some of the best pastries, full stop. We're excited to have its crowd favorite, alongside other flaky, buttery treats like croissants, strudels and chocolate chip cookies, here at the market. The baked goods are best relished with an espresso or a cortado or a cappuccino—yadda, yadda, yadda.
Breads Bakery is temporarily paused for social distancing at the Market.
Craving a cupcake?
Looking for the best cupcakes in NYC? Head to these bakeries to try one of our favorite frosting-crowned beauties.