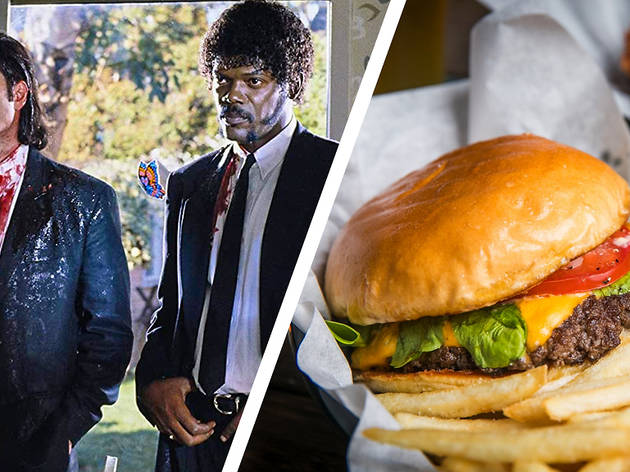 13 dinner and a movie ideas for a kickass night in
Take off your shoes, get comfy and make it an iso-date to remember
It's true – there are a lot of "everyday" things that we can't do right now. But in times like these, it's important to focus on the things we can – and thankfully the time-honoured tradition of dinner and a movie is definitely one of them. In fact, you're probably spending most of your days thinking about what it is you'll be eating for dinner, and what you'll be streaming to go along with it. These are often paralysing questions, so we've taken the liberty of picking some tip-top meals to cook, pick up or have delivered from some of Sydney's best restaurants and the perfect flicks to pair them with. Sit back, relax and enjoy the show.
Want some booze to go along with it? Hit up one of Sydney's best bottle shops offering home delivery.
Need something to look forward to once things go back to normal? Check out our picks for the best cinemas in Sydney.

What to eat and what to watch
Need some more movie inspo?