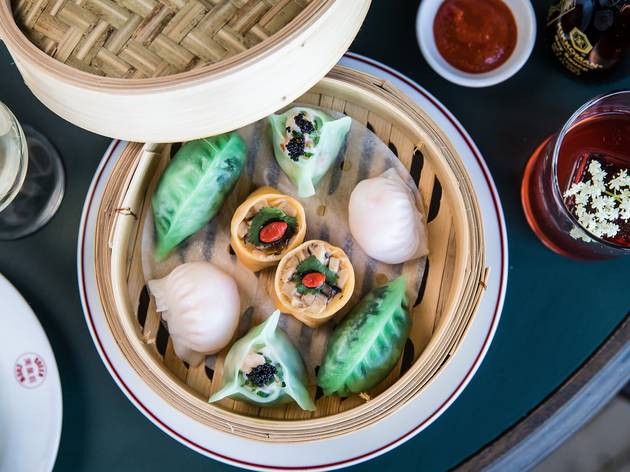 The best restaurants in Enmore
This little suburb punches well above its weight on the food front
While neighbouring Newtown has long gotten the props as a Sydney dining destination, little Enmore has slowly and surely been building its own reputation for deliciousness. Whether you're after a bite before a gig at the Enmore, you're a longtime local looking a cheap and cheerful dinner, or you're from out of town and adding the 'burb to your dining hitlist, there's a surprising bredth of options contained in a small area, from gussied up pubs, to curry houses, neighbourhood fine dining and Lebanese snack bars.
Want more? Check out our guide to Sydney's best restaurants.
Looking for hotspots nearby? Here's our guide to Newtown's best restaurants.
The 10 best restaurants in Enmore
After plant-based eats?
People repping a vegan diet don't have prentend they enjoy pumpkin salad anymore. Sydney is now home to plant-based burger shops; classic Italian pizzerias that opt for cheese and meat alternatives; gelato shops that favour coconut bases; and a growing contingent of fine diners offering fancy degustations for vegans.
Best selling Time Out Offers