The best spots for a long lunch in Sydney
The best places in town to sprawl out and eat up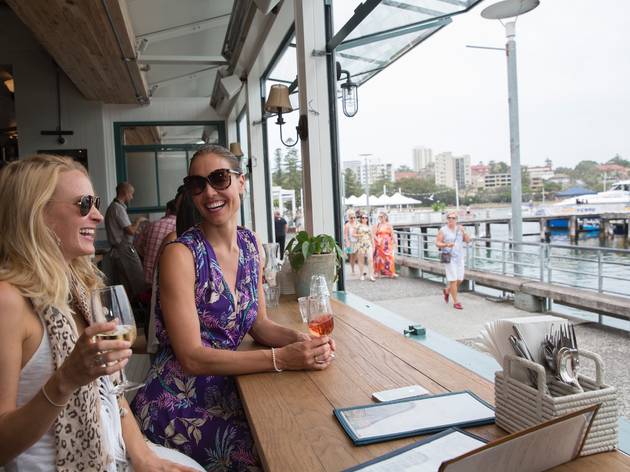 With weather like ours, it makes sense that long lunches should be on your regular to-do list. Whether you're overlooking the Harbour, sitting by the sea or in the depths of the inner city, here's our list of where to spend your lazy days eating.
You'll want to eat every item on this menu, either in one sitting with ten friends or ten sittings with one. There might be a little FOMO when you see a list of pizze, each better-looking than the last.
Read more
The casual Potts Point restaurant that boasts a full house rain, hail or shine, excellent service and a super-interesting wine list. Order the lasagne.

Read more
Papi Chulo is the restaurant that long lunches were made for. The huge, light-filled room is all Art Deco curves and smoked-glass lampshades, white-washed brick walls and old mirrors framed by rough, earthy linen curtains.
Read more
Giovanni and Marilyn Pilu have one of the most beautiful restaurants in the area – it may have panoramic views of the beach, but you may be too distracted by the suckling pig to notice.
Read more
This is the restaurant you can rely on for a good time, every time. They're not going to refuse you if you order a single entrée and three desserts and have a party for one. They just want you to have a delicious time doing it.
Read more
Jo Ward (ex-Bloodwood) is working alongside Todd Garratt in the kitchen here, and the pair are turning out dishes to spend a meal chatting over, from lambs' tongues perfumed with the sweetness of fresh curry leaf to the toastiness of potatoes baked in hay, covered in butter flecked with striations of smoked eel.
Read more
Want more?
Need to find somewhere to feed the hungry hordes? Planning a get-together with your extended family, a birthday bash or just a booze-up with your buddies? It can be hard to know where to go, but don't worry, we got you.
Read more