Things to do in London this Sunday
Forget about your day of rest with our tips for what to do this Sunday in London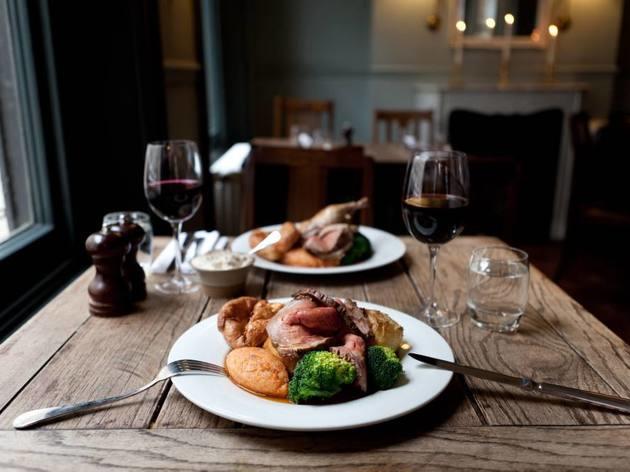 Finish your weekend in style with our guide to the best entertainment, events and places to go in London this Sunday, featuring an array of fantastic ideas that show the city at its best on this day of rest.
RECOMMENDED: Find more things to do in London this weekend
They got it right! The greatest female superhero returns in this rollicking action adventure
Read more
Here's to you, Mrs Robinson! This biting romantic satire from 1967 is back in cinemas
Read more
Holocaust survivors recount their memories in this devastating documentary
Read more
This lovely Oscar-nominated French stop-motion cartoon will break your heart in just the right way
Read more
Show more
See all films now showing in cinemas
A massive 48 work-in-progress comedy shows in just two days. All these acts are heading to the Edinburgh Fringe this August, so the likes of Foster's Best Newcomer winner Sofie Hagen, Radio X DJ John Robins and 'Mock the Week' star Angela Barnes need to workshop their new shows. The closest thing to be hooked up to an IV of funny – an intravenous quip, if you will.
Read more
Good old The Boy with Tape on His Face: living proof that you can still be incredibly funny without uttering a word. The physical comedy sensation (aka New Zealand-born stand-up Sam Wills) wowed US audiences as part of America's Got Talent. Now, The Boy is back in London in June 2017 with his predictably titled show 'Tape Face', mixing mime, props and audience interaction to create beautiful visual punchlines and truly magicial moments. This is one show that really does speak for itself.
Book now
Read more
The Iron Lady's back! And now she's hosting a quiz show. Matt Tedford's reimagined version of Maggie Thatcher as a cabaret star is an absolute riot. Expect songs, games, catchphrases and other gameshow nonsense in this hugely enjoyable show. After all, if the current Prime Minister's going to accuse the other parties of 'game playing' someone might as well keep score.
Book now
Read more
One to watch, Masud Milas performs his solo show 'Routes' after a well-reviewed Edinburgh Fringe run. It's a look at his experience growing up on the other side of the planet - then coming to Britain to find it's just as odd here.
Read more
Show more
See more comedy gigs in London this weekend
Find things to do any day of the week
London is a treasure trove of brilliant activities and days out worth boasting about. Whether you live and work in the capital or you're planning a holiday, there's loads of ways to fill a free day with fun.
Read more
Quiet week ahead? Not anymore. Get a load of this week's ten biggest happenings and you'll be begging for a night off by Sunday.
Read more
Sponsored listing
The Sherriff Centre
When The Sherriff Centre was set up in 2014 it was to originally house the local Post Office, which had closed down, but the centre has since grown. Now you can find a cafe there, along with a gift shop and a soft play area for the little ones. It's also a social enterprise that gives its profits to a charity that delivers free debt advice.  Amid the stone arches of St James's you can settle down at the Sanctuary Cafe for a coffee, cake or even a beer. There's free wifi to boot! The gift shop, Icon, stocks all manner of cards, gift wrapping, toys, stationary and much more. Hullabaloo run the kids' area, which has a ball pit and play frame for ages two to ten, with a separate play area for ages up to two.   
Venue says: "Now taking bookings for delightful afternoon teas and baby showers! Contact us for more info."