Things to do in London this Sunday
Forget about your day of rest with our tips for what to do this Sunday in London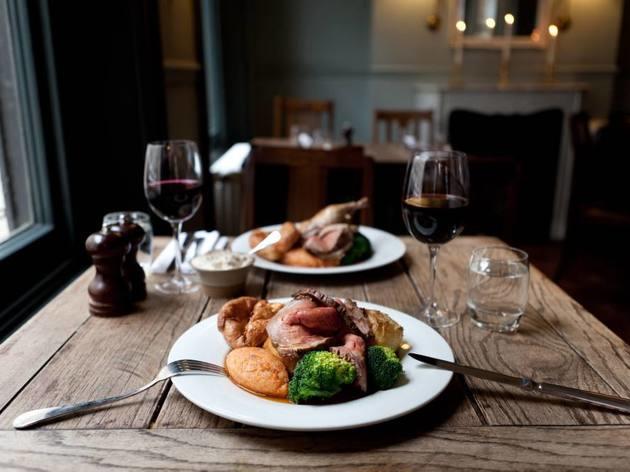 Finish your weekend in style with our guide to the best entertainment, events and places to go in London this Sunday, featuring an array of fantastic ideas that show the city at its best on this day of rest.
RECOMMENDED: Find more things to do in London this weekend
1
Is it a bird? Is it a plane? No, it's a truckload of Lego making its way to the South Bank for this exhibition of comic book heroes and villains constructed entirely out of tiny plastic bricks.
Read more
3
Go full Gallic at this evening of acoustic and spoken word performances celebrating French talent. It's a Francophile's dream.
Read more
4
Mid-century living in all it's kitsch and stylish beauty will once again take over York Hall for this indoor market. Fifty vintage traders from all over the UK will sell thimbles to sideboards and everything in between.
Read more
5
The International Women's Day March returns, organised by poverty-fighting charity CARE to kick-start a month of action for female equality. Dr Helen Pankhurst, great granddaughter of suffragette Emmeline Pankhurst, will join the rally.
Read more
Hyperactive comedy superstar Russell Howard is embarking on his biggest ever world tour – inventively titled 'Round the World' – taking in the US, New Zealand, Australia and Europe. And for his London stint, the Bristolian arena-filler is playing a whopping ten-night run at the Royal Albert Hall. It's not till 2017, but buy tickets soon, is our advice. Plus, wherever possible, Howard will be performing 'in the round'. The former 'Mock The Week' regular is one of the friendliest comics around, moving from topic to topic with effortless ease, and loves to examine life's simple pleasures, tell stories about his mad mum and basically fool around like a cheeky teenager. Unless you've been living in a wifi-free cave, you'll know that his self-titled series 'Russell Howard's Good News' is wildly popular, pulling in millions of viewers and constantly ranking as the most watched programme on the BBC iPlayer. His new Comedy Central offering, 'Russell Howard's Stand Up Central', has been a huge hit, too. But Howard's most at home live on stage. He's a fast-talking charmer, and always a huge amount of fun. Read our interview with Russell Howard
Read more
The 2012 Amused Moose Award-winning alter-ego of Buckinghamshire-born Alexis Dubus offers arrogant musings on culture and Gallic superiority.
Read more
See more comedy gigs in London this weekend
Find things to do any day of the week
London is a treasure trove of brilliant activities and days out worth boasting about. Whether you live and work in the capital or you're planning a holiday, there's loads of ways to fill a free day with fun.
Read more
Quiet week ahead? Not anymore. Get a load of this week's ten biggest happenings and you'll be begging for a night off by Sunday.
Read more
Sponsored listing
Michael Nadra Primrose Hill
A second London restaurant from chef Michael Nadra, following up on his lauded Chiswick original. This Primrose Hill version benefits from a canalside location and atmospheric dining areas - including a Grade II-listed horse tunnel, complete with cobbled floor and arched brick ceiling. There are Asian influences on a menu focused mostly on European classics. Expect, then, dishes such as steamed sea bass with prawn and chive dumplings, oriental greens, carrot and ginger purée and a lobster bisque alongside herb-crusted Cornish hake with lobster risotto, rock samphire and sea aster. A six course tasting menu can be matched with wines. Drinks don't play second fiddle here. A martini bar offers more than 20 classic and contemporary martinis, including dry, dirty and dickens. The Primrose martini combines vodka, St Germain and cranberry juice. More than 200 wines are available, with 16 available by the glass.   
Primrose Hill
Online booking