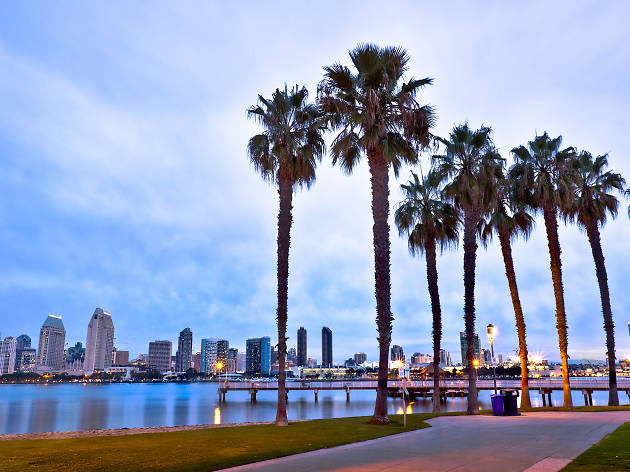 The most beautiful cities in the U.S. to visit
Put the most beautiful cities in the U.S. on your domestic travel list and get to know America
From coast to coast, there are many great destinations proving that this country truly is America the Beautiful. The endless list of exciting things to do in the U.S. includes natural wonders, amazing restaurants and impressive buildings. Whether you're a history buff drawn to a city's unique architectural charms, an urban trend-seeker looking to check out next-gen coffee and record shops, or someone in need of a first-class getaway packed with cool adventures and sweet places to stay, consider the most beautiful cities in the U.S.
Why are these cities the best ones to visit in the U.S.? Heavy-hitters like New York and Los Angeles are obvious: a melting pot of cultures, unique architecture, world-renowned restaurants, top museums and cutting edge style. Colorful Las Vegas and Miami stimulate the senses with glitz, glamour, world-class restaurants and extreme experiences. In New Orleans, every day is a celebration of culture and music (and the architecture is fantastic). Other cities like Nashville and Charleston may not be on your list, but they offer history, entertainment, dining and more, all in a pretty package.
When planning your next domestic trip, check out this list: you can't go wrong with these visually-stimulating cities that offer plenty of vacation-worthy options to explore.
If you are going to check out these cities this year, please continue to follow safety guidelines carefully and review any lingering travel restrictions. Happy travels!
RECOMMENDED: The best places to live in the U.S.
Most beautiful cities in the US
Explore more of the US
The natural beauty of America is legendary, which makes the best places to visit in the US bucket list-worthy items that will titillate all your senses. These national parks, forests, ingenious man-made wonders and craters are destinations in their own right.
We should all hit up the best tourist attractions in the USA at some time or another. (These places are crazy-popular for a reason, people.)
Best selling Time Out Offers