Tastemakers guide
Everything you need to know about our crack team of elite user reviewers, the Tastemakers – including what they do, and how to join up!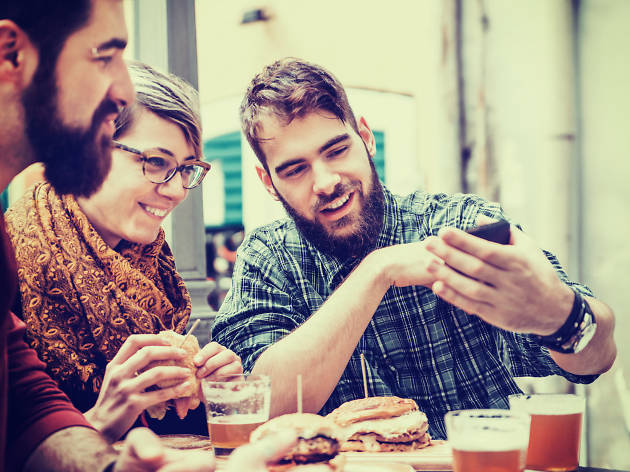 Time Out has over 600 Tastemakers writing from across the world as part of our extended family. These guys are charged with whizzing around their respective cities, reviewing venues, films, theatre shows, restaurants, bars and other cool new stuff from a consumer perspective. Their words land on our 'user reviews' sections – take a look at our Borough Market or Gallow Green pages for some examples.
Tastemakers are not paid by us, they do it for the love of their home city and for their passion to travel to other Time Out destinations. They are a highly social bunch with sway among their friends, family and colleagues, and have been hand-selected from thousands of applicants for that very reason. Tastemakers who write often are eligible for a range of perks from free theatre tickets to travel vouchers and lots of other stuff in-between!
Our Tastemakers are real people, having real and honest experiences around their city and when they travel. With nearly 80 percent of people trusting online reviews as much as personal recommendations, the words of Tastemakers have never been so important, on Time Out and further afield.
Sound like you? See if we have any openings for Tastemakers. You can now apply from anywhere in the world.
Sponsored listing
Michael Nadra Chiswick
It's hard to know why this Chiswick high-flyer, a hop and a skip from the chi-chi shops of Turnham Green Terrace, isn't better known. The food, cooked by Craig Best (ex La Trompette), dabbles in the Orient (chilli, daikon, ginger, soy), while showcasing the best of European ingredients (foie gras, burrata, English asparagus, serrano ham). Our set lunch – superb value at £24 for three courses – delivered on every level: presentation, originality, flavour, va-va-voom. Fish is a particular strength. Soft-shell crab (crisply tempura-ed) with daikon and sweet chilli was vibrant and zingily fresh, as was an unusual salmon ceviche with piquillo peppers and noisettes of sweet potato. Mains showed similar verve. Sautéed king prawns served with playfully criss-crossed fillets of sea bass and herby tagliatelle had great depth of flavour; tender, flavoursome rabbit came with a sweet-sour caponata. A chocolate fondant could have done with more salted caramel, but this is a tiny quibble. Service was friendly and informed, the wine list a global affair with plenty of affordable options. The spartan room (monochrome photos, white walls, black chairs) lacks atmosphere, but the superb cooking made for a memorable meal. Get a boothed window table if you can.