Things to do in Miami this month
Discover exciting things to do in Miami this month, from food events and bar crawls to concerts and citywide festivals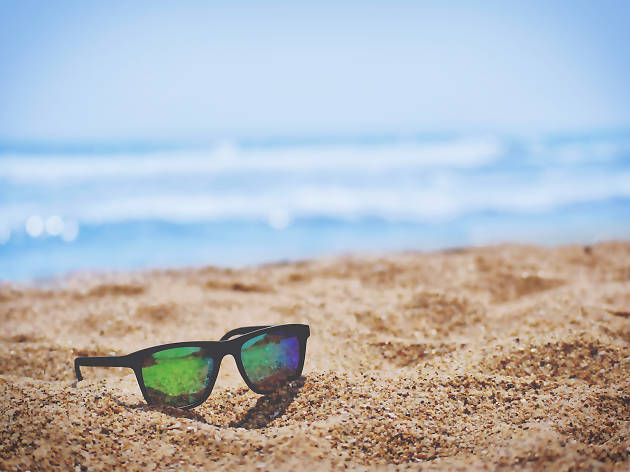 Are you the person everyone turns to for a restaurant recommendation, a Miami brunch suggestion or to find out what's happening in South Beach? You'll want to check out our guide to the best things to do in Miami this month. It's an easy way stay on top of what's cool, plus see which of the free things to do in Miami is taking place in your area. Looking to plan ahead? Find the best things to do in Miami this month below.
RECOMMENDED: Full guide to the best things to do in Miami
Featured events in Miami this month
If there is one liquor this city could not live without, it's probably rum. It's in your mojito. It's in your piña colada. Why not have a full day for it? The National Rum Day Fest allows patrons to explore an entire world of rum with tastings, demos and more.
You might need to call in sick for work on Friday: This Thursday, the Wharf goes from waterfront bar to booze harbor in honor of National Rum Day. Taste more than 150 types of the sweet spirit (50 will be discounted), sample rum-infused desserts and other food and puff on complimentary cigars (free with the purchase of a high-end pour). This being the Wharf and all, you can expect big crowds as well as specialty cocktail deals and beat-the-clock pricing on drinks, plus a live Calypso band and Polynesian fire dancers. We're not sure our livers are ready.
One's the most notorious hair metal band of the '80s. The other made "Don't Stop Believin'" arguably the most loved and loathed karaoke anthem of all time. You know every word, you don't even know how you learned them all, and you're going to sing them loud at their show.
Things to do, Classes and workshops
Are you tapped out of ideas for fun things to do with your kids this summer? Take them (so long as they're ages 8 to 12) to Doral's Dragonfly restaurant for an interactive cooking class. Starting July 28, sessions alternate every Saturday between sushi making and baking, plus basic kitchen skills. At the end of class, kids get a meal prepared by a professional—just in case their cooking isn't up to par yet.
The old Taylor is dead and the new Taylor is... filling mega venues with harmless, shiny pop songs, just like the old Taylor. No matter your thoughts on Reputation, it's tough to argue with the singer's growing back catalog of undeniably catchy hits that have made converts of pop skeptics and indie rags alike.
Things to do, Performances
Zoetic Stage revives its Carbonell Award-winning solo play from 2017, in which chameleonic Cuban-American actor Elena Maria Garcia plays more than 20 characters, from a teenage Honduran refugee to a Jewish senior citizen to a Caucasian member of the PTA Gestapo.
Things to do, Classes and workshops
Free yoga? Yawn. Free yoga with complimentary cocktails and a pop-up shopping experience? Sign us up. The August installment of Leggings Lounge, a limited free yoga series around Miami, brings us all three. Roll out your mat on the 50th-floor rooftop deck at W Miami and kick off the evening with a one-hour session lead by Om Stars. After class, grab a fresh-pressed juice drink (don't worry, it's spiked) and slip on a pair of Ms. Eyecon shades. Lia Fernandez, the Miami designer behind the unisex collection of third-eye-inspired sunnies, will be around to fit you and answer all your burning questions.
In a world of lies (and, these days, alternative facts), the only thing we can rely on is Shakira's hips. Watch them shake with precision when the Colombian superstar returns to Miami on her sixth world tour, El Dorado.
Things to do, Walks and tours
Coconut Grove isn't just Miami's prettiest neighborhood—it's the most historic, as well. Admire both its beauty and significance on local historian Frank Schena's free bike tour: You'll learn about the area's architecture, foliage and fascinating past. Leaves from Miami City Hall, 3500 Pan-American Dr
Show more
Free events in Miami this month