Restaurants
Your guide to dining out in New York City, including restaurant reviews, new restaurants, online reservations and the best restaurants in New York
Sponsored listing
Hinata Ramen
"WINTER SPECIAL ORGANIC CHICKEN BROTH BLACK GARLIC RAMEN IS HERE! MENTON TIMEOUT TO OUR SERVER AND GET ONE TOPPING OR EXTRA NODDLE FOR FREE!"
Sponsored listing
Caffe dei Fiori
A block away from Hunter College on Lexington Ave, Caffe dei Fiori hosts a seasonal menu that rest comfortably between traditional and modern. Offerings include elevated classics such as house-made tagliatelle with bolognese sauce ($26), a crunchy potato string–topped tuna tartare with lightly spiced avocado mousse ($22) and a salad of octopus, eggplant and basil ($23). While the scratch-made pasta offers the ideal fork tenderness, some of the protein-centered entrées fall short—lamb chops with wild mushrooms ($40) lack enough seasoning to complement the earthy flavor of the meat while the duck breast with pickled cherries ($44) screams out for greater attention to technical detail. On a recent visit, the skin wasn't properly crispy, the fat had not rendered and the meat wasn't fully cooked. However, the restaurant's reaction was immediate, as the maître d'hôtel quickly made amends for the failed dishes with two fresh plates of pasta covered with white truffles and parmesan. Dessert fares better. The cheesecake ice cream layered with fresh raspberry compote and buttery crumble ($12) tastes creamy and decadent and the panna cotta ($12) is lusciously smooth. The restaurant also offers an extensive wine list, with bottles ranging from $50 to $630. Though a few dishes fall short, the staff more than makes up for it with your choice of freshly baked bread, tableside fish deboning and an attitude that makes you feel right at home. All in all, Caffe dei Fiori is a charming and prom
"Caffe Dei Fiori is a hidden gem, conveniently located on the Upper East Side."
Lenox Hill
Online booking
Latest restaurant reviews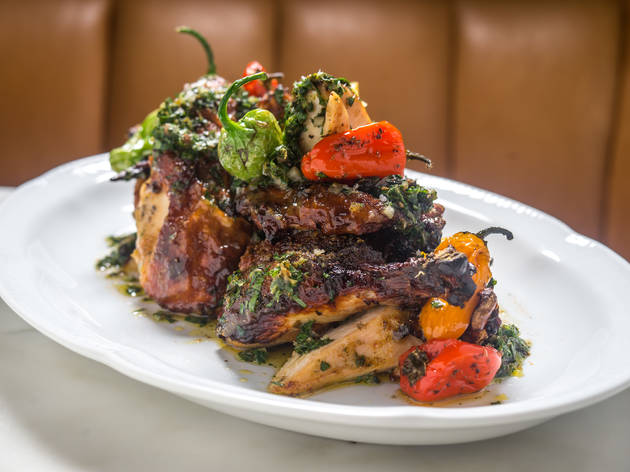 Leuca
Leuca is smart and civilized but largely safe bet, the type of place you bring your parents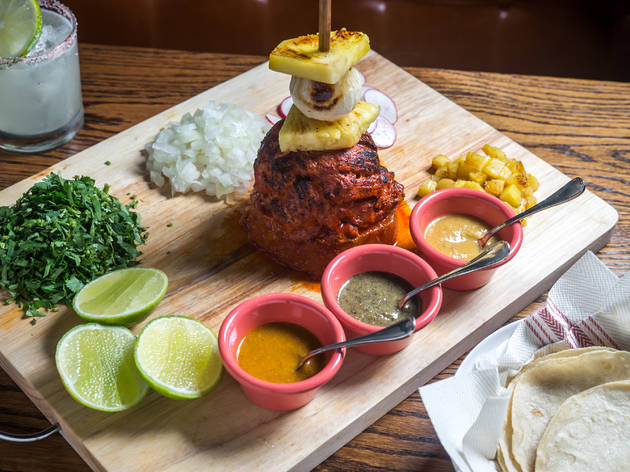 Guadalupe Inn
Guadalupe Inn is not what you'd expect from this stretch of Knickerbocker Ave
Latest restaurant stories