Cheap things to do in NYC
Enjoy the city without blowing out your budget with these cheap things to do in NYC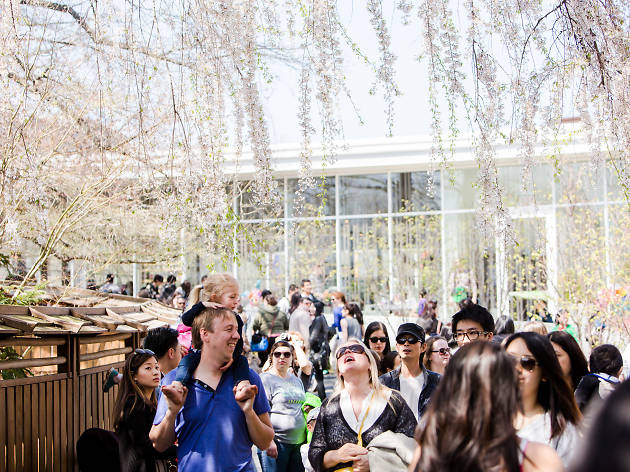 Fact: NYC living comes with a hefty price tag. But thankfully there are plenty of cheap things to do in NYC that'll make you feel like a baller. It's totally possible to visit some of the top New York attractions, devour cheap eats and in general have a kickass time without going into credit card debt. And it doesn't stop there: We've even got cheap date ideas and ways to score cheap Broadway tickets.
RECOMMENDED: Full guide to the best things to do in NYC
Best cheap things to do in NYC
French guitar virtuosos, throwback jazz crooners, West African funksters, Slavic party starters and just about every kind of musician in between take over the back room at Park Slope gem Barbès. Best of all, each eclectic evening is just $10 (and the low-lit bar in front is a super-romantic, dateworthy spot to boot).
Price: $10
12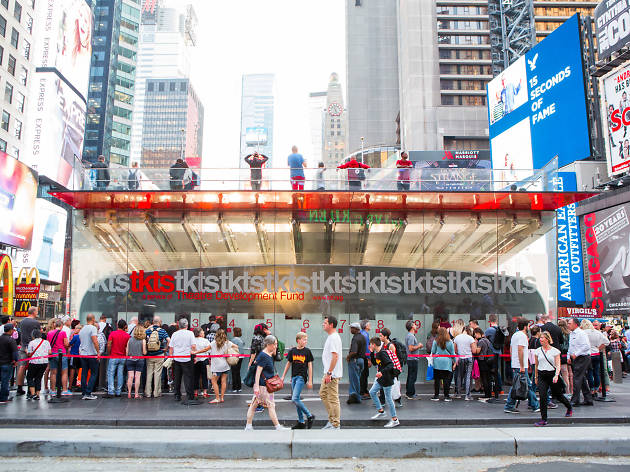 Photograph: Jeremy Daniel
For less than the cost of catching a flick, you can get your hands on a ticket to a live performance—often at smaller, high-quality venues like Kraine Theater, Peoples Improv Theater and the Bushwick Starr—thanks to the TDF Off-Off Broadway Explorers program. Think of it as a way to push your cultural boundaries, not your budget.
Price: $9
Things to do, Schools and universities
You never know: The only thing standing between you and your destiny as this generation's Picasso could be two and a half hours of all-you-can-drink beer. Find out by attending Drink N' Draw on Wednesday nights in Bushwick. Alongside the copious amount of suds, a live professional model is on hand to pose for your best efforts on the canvas. Of course, you may want to sketch a general outline before you're three beers gone.
Price: $10
14
Photograph: Flash Rosenberg
Witness the lost art of storytelling
The Moth StorySLAM has been around for more than 20 years but remains the best in the game when it comes to people dishing it live. (Thankfully, it also still has a low ticket price.) Each show comprises a wide range of five-minute tales from adventurous individuals. If you feel especially brave, you can even volunteer to spin your best yarn. But act fast: Tickets go on sale exactly one week in advance and sell out almost instantly.
Price: $10
15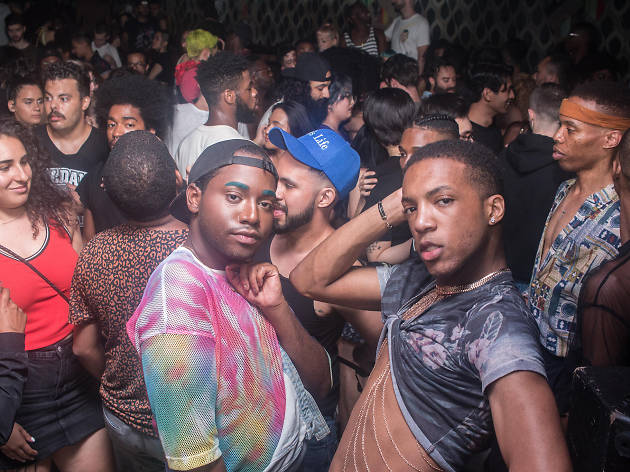 Photograph: Cristobal Guerra
People of color in the queer and trans community count down the days to this buzzy party—and for good reason. It features one of the city's most diverse dance floors, where revelers from all walks of life come together to vogue, grind or whatever as one big family. Basically, it's like a dreamy dance-athon from the future.
Price: Early-bird tickets $10
NYC's DIY music scene may be dwindling fast, but Trans Pecos, a creatively curated space in Ridgewood, Queens, helps to keep that freak flag flying. The no-frills performance venue and bar welcomes noise, indie, avant-garde and otherwise envelope-pushing acts, and ticket prices hover around $10.
Price: $10
Upright Citizen's Brigade Theatre, the comedy mecca that Amy Poehler & Co. built recently relocated its HQ from Chelsea to Hell's Kitchen. And while the digs are new, ticket prices at the improv theater remain roughly the same, which means you can watch future SNL cast members say "yes, and" at budget-friendly prices. Weekend shows usually go up to $12, but most, including the popular Monday show Maude Night, are less than 10 bucks.
Price: $10
More cheap things to do
Things to do, Walks and tours
Things to do, Classes and workshops
Show more
GYG New York City Activities Widget