The best Indian restaurants in Sydney
Soft dabelis, thick curries and crisp dosas await you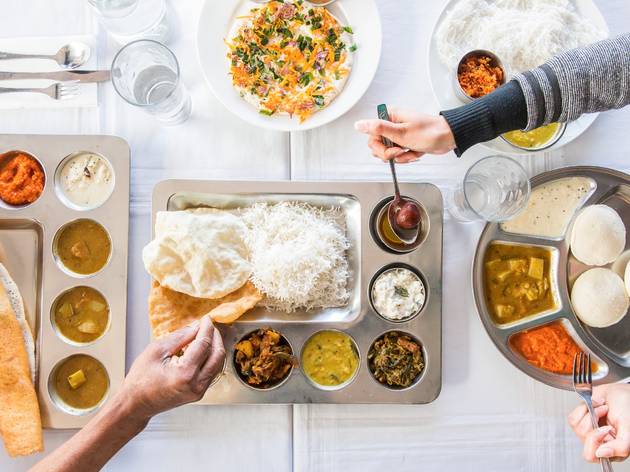 Whether you want thick, creamy, red curries; soft, charry naan breads; oily, hot pickles; a fiery vindaloo; or a cooling lassie, there's an Indian restaurant primed to sort your spice cravings in Sydney. There're tropical flavours from the south and the earthy heat from northern fare, and if you really want to go on a subcontinental adventure, head to Sydney's own little India in Harris Park. Also, because you can find many similar elements in the cuinsines of neighbouring countries, we've also included some excellent Sri Lankan, Nepali and Bangladeshi eats in this list too.
Want more food adventures? Check out our guide to the 50 best Sydney restaurants.
Plan your weekend with our list of the best things to do in Sydney this weekend.
On a budget? Here are the 50 best cheap eats in Sydney.
The best Indian restaurants in Sydney
In the mood for Thai?
In Sydney, there's good Thai and there's great Thai, and we're all about the latter. From the best deep-fried snapper to the finest pad Thai outside of Chang Mai, here's our list of the best places to get your Sydney-Samui on in town.