Your ultimate guide to Croatia
Discover Croatia's best things to do, attractions, restaurants, bars and nightlife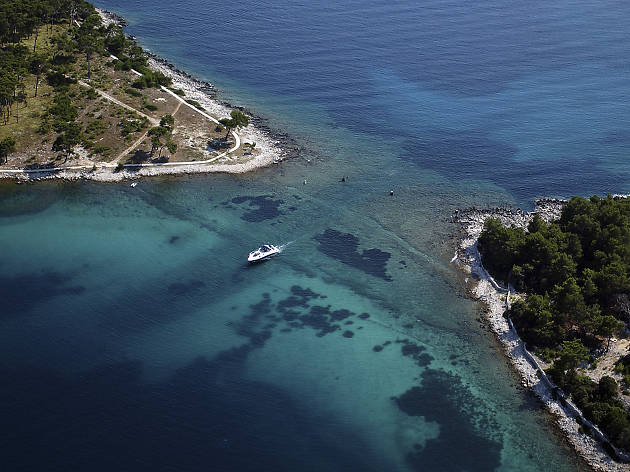 The best places for swimming, diving and sailing in Croatia
Croatia's greatest asset is its thousands of kilometres of coastline. The water is among 
the clearest and cleanest in Europe, making watersports of every type possible and 
popular. Whether you want to float atop the Adriatic or explore beneath it, read our guide to the best places to dive, sail and swim in Croatia. RECOMMENDED: more great things to do in Croatia.
20 great things to do on Hvar island
Hvar is Croatia's most happening island, a destination for celebs, moneyed revellers and visitors familiar with five-star luxury. There's still a little spontaneous magic left of pre-boom Hvar, found in its beach bars and secluded getaways, away from the focal, yacht-lined destination of Hvar Town. RECOMMENDED: where to eat, sleep and drink in Hvar.
Awesome pictures of Zagreb's Festival of Lights
Zagreb's inaugural Festival of Lights kicked off yesterday, transforming its historic centre into a cavalcade of light shows and audio-visual treats. There's loads more going on this weekend, with a 'Magical Forest' installation in Grič, set in a subterranean WWII tunnel beneath the Old Town that opened up to the public last Spring. There's a cascading waterfall installation nearby on Tomićeva and Lotrščak Tower will be brought to life as a vivid lighthouse. The festival's grand showpiece is a high-octane 3D projection mapping show on Jesuit Square. Take a look at our Instagram gallery below to see what's been happening. RECOMMENDED: 12 brilliant pictures of sunny Zagreb.   A post shared by Zagreb Tourist Board (@zagrebtourist) on Mar 17, 2017 at 2:51am PDT     A post shared by Zagreb Tourist Board (@zagrebtourist) on Mar 16, 2017 at 11:35am PDT     A post shared by Zagreb Tourist Board (@zagrebtourist) on Mar 16, 2017 at 7:23am PDT     A post shared by Marija Maša Katić (@marija_masa_katic) on Mar 17, 2017 at 4:02am PDT     A post shared by ◇ᴊᴏᴜʀɴᴀʟ (@journal.hr) on Mar 17, 2017 at 2:18am PDT     A post shared by FelberS (@sfelber) on Mar 17, 2017 at 12:57am PDT     A post shared by Zagreb Eye | Zagreb 360° (@zagrebeye) on Mar 17, 2017 at 4:07am PDT   A post shared by Snezana Laktic (@sneki_9) on Mar 17, 2017 at 1:50am PDT       A p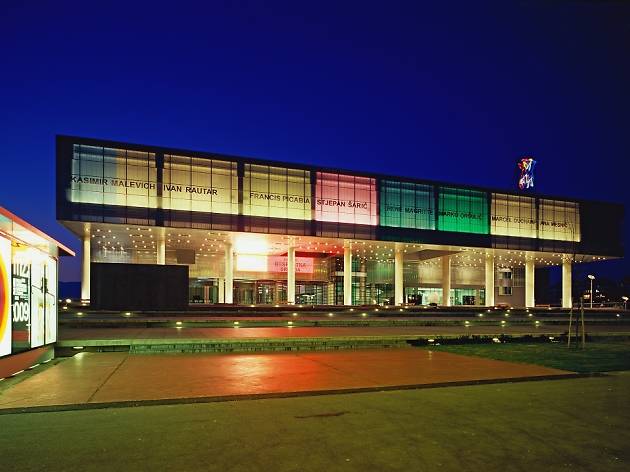 Great neighbourhoods to visit in outer Zagreb
There are plenty of great things to do in Zagreb's city centre, but you'll also find lots to delight you in the outer-regions of the Croatian capital. Just hop on a blue tram and within 20 minutes you could be admiring cutting-edge art, bagging a bargain at a flea market or enjoying Zagreb's best-loved outdoor destinations. There's a whole other Zagreb beyond Ban Jelačić Square - here's our pick of Zagreb's lesser-known neighbourhoods. RECOMMENDED: our round-the-clock guide to Zagreb.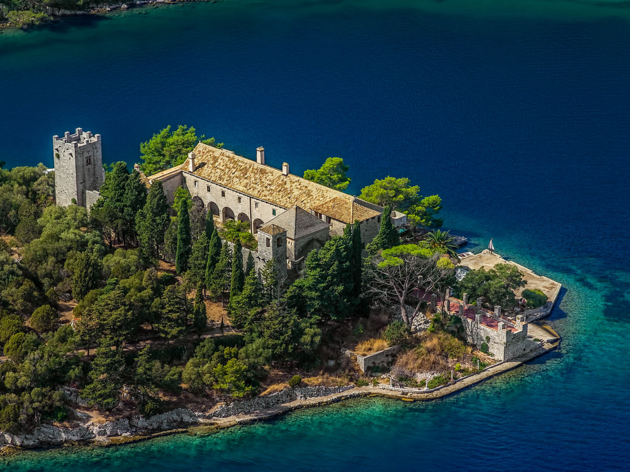 Apply for a once-in-a-lifetime experience working at a National Park in Croatia
Amateur photographer? Budding botanist? The Croatian Ministry of Environment and Energy are looking for you. Croatia's National Parks have released a tranche of new volunteering programmes to get involved with this year. The National Parks provide bed and board in return for working on a range of awesome activities, from a week's photography placement on Mljet, to organising festivals in Medvednica or dolphin monitoring in the Kornati Islands. Check out the huge range of placements and apply to volunteer at one of Croatia's National Parks here. RECOMMENDED: our guide to Croatia's national parks.  
What's happening in your city
Discover culture and art highlights
Croatia's best bars and restaurants
More great travel destinations in Croatia