Your ultimate guide to Croatia
Discover Croatia's best things to do, attractions, restaurants, bars and nightlife
The 20 best things to do in Zadar
Zadar has been transformed by the extraordinary success of prominent lounge bar-cum-nightspot The Garden and the wave of music festivals in its wake. In tandem, imaginative public installations like the Zadar Sea Organ by Nikola Bašić give this historic Roman city a contemporary, vibrant feel. RECOMMENDED: where to sleep, eat and drink in Zadar.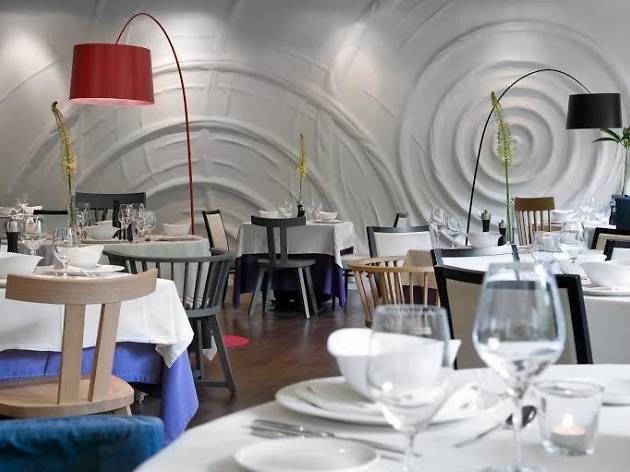 Romantic restaurants in Zagreb
If you're looking for the perfect restaurant for your first date in Zagreb, or you've whisked away your lover on a weekend's break to the Croatian capital, these atmospheric restaurants will help you set the scene. RECOMMENDED: Our full guide to restaurants in Zagreb.
Great things to do in Zagreb in February
The good news: January is over. The bad news? It's still cold, sunless and the ground is caked with a stubborn layer of freezer ice. But that doesn't mean you should spend the month in hibernation mode because there's plenty of reasons to break out of your winter malaise this February. How about a blockbuster exhibition showcasing the finest of Austrian and Croatian fin de siècle art? Or a chance to get cosy with the Woody Allen classics? What about a rumba with a six-barreled brass band? See, there's plenty of great things going on in Zagreb this month. Here's our pick of the best. RECOMMENDED: more great things to do in Zagreb.
12 brilliant pictures of sunny Zagreb
Winter can be a drab, dreary affair. It's a hard slog through months of sub-freezing temperatures, stinging cold fingertips and a monotonous sky the same colour as the city's grey exteriors. That is, until the sunshine pokes through and grants us a brief reprieve from this existential misery. Like today. Zagreb is basking in warm, slanting light, and the city looks all the more beautiful for it. Check out these Instagram photos to see what we're talking about.  RECOMMENDED: great things to do in Zagreb this February. Read our round-the-clock guide to Zagreb.     A post shared by TrulyCroatia Tours (@trulycroatia) on Feb 15, 2017 at 1:57am PST     A post shared by Jacopo Simonetta (@jacoposimonetta) on Feb 15, 2017 at 1:58am PST   A post shared by Martina M. (@martina_1609_) on Feb 15, 2017 at 1:24am PST       A post shared by Travel, adventure & music 📷 (@julienduvalphoto) on Feb 15, 2017 at 1:10am PST       A post shared by Hello Croatia - Tourist Maps (@hello.zagreb) on Feb 15, 2017 at 1:28am PST     A post shared by Tina (Robertina) :3 (@i_am_robs) on Feb 15, 2017 at 12:43am PST     A post shared by Anne Khan (@annekhan) on Feb 15, 2017 at 12:41am PST     A post shared by zadovoljna.hr (@zadovoljnahr) on Feb 15, 2017 at 12:13am PST     A post shared by Simone Birač (@ssiimm1) on Feb 15, 2017 at 12:06am PST    
Dubrovnik's best beachside clubs
Dubrovnik is one of Croatia's swankier seaside resorts, and there's a great selection of beachside hangouts where you can go for a proper pampering. If you like your sundowner on a sunlounger, read our pick of the beachside clubs to laze the day away in style. RECOMMENDED: more great Dubrovnik bars.   Banje beach bar       Banje Beach Bar   When it comes to splash-out, full-on luxury, Banje Beach Bar is the place. Our pick of Dubrovnik's sea-facing clubs, Banje is in a great location, and guests travel by land and sea to get to here – there's even a private pier to anchor your dingy, boat or yacht. During the day, this is a superb, seafood-orientated, fine dining Mediterranean restaurant. By night, Banje transforms into a clubby beachside cocktail bar. It's hired for fashion parties – but the place is far from intimidating and prices are reasonable.   Coral Beach Club Coral Beach Club provides indulgence on a big scale, and unsurprisingly, attracts a very well-heeled crowd. A luxurious beach hangout with kingsize loungers and pools with underwater lighting, they also offer VIP sections for those seeking a more exclusive spot to sink a sundowner.               Buža On the edge of a crumbly cliff, directly above the sea, Buza Bar is one of Dubrovnik's more refined beach-bar offerings. To get to Buža – which translates as 'hole' –you squeeze your way through a hole-in-the-wall chink which opens out onto its rocky multi-storey terrace. Tables and chai
What's happening in your city
Discover culture and art highlights
Croatia's best bars and restaurants
More great travel destinations in Croatia