Things to do in London this Friday
It's time to clock off, wind down and get your weekend on...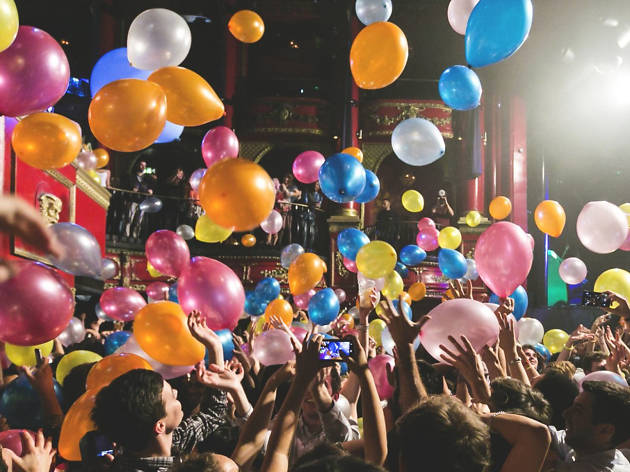 By

Time Out London Things To Do
|
Find fantastic ideas for things to do on a Friday, just in case you've left it to the last minute. Check out the best entertainment, nightlife and events happening in the capital this Friday. The weekend starts here...
RECOMMENDED: Find more things to do in London this Saturday and this Sunday
Things to do, Quirky events
Janelle Monáe's latest album concept has been repurposed into a dystopian film where she is a totalitarianism-fighting bot. Intrigued?
Things to do, Exhibitions
Architect John Soane speculated about what it would be like to visit his home as a ruin. Grab a cocktail and take a look for yourself on this off-kilter after-hours tour.
4
Bar of the Week: Little Nan's Fitzrovia Kitchen & Bar
Take a tipple at the follow-up to the kitsch bar themed around a grandmother's front room. You'll find serious nostalgia here – especially if you're a child of the '90s.
Take an intimate peek into the mind of the of our era's great architects. It's a calm, academic, passionate show about the power of design.
Head down to one of London's most fascinating venues – Tower Bridge's Bascule chamber, which houses its counterweights when the bridge is lifted – for composer and curator Iain Chambers's concert series.
Things to do, Consumer shows and conventions
Got a passion for extremely beautiful (and pricey) fashion? Shop a curated edit of designer collections from over 150 brands, go front row for a show and listen to talks from industry experts.
Things to do, Exhibitions
It's 100 years since a deadly outbreak of Spanish Flu became one of the deadliest natural disasters in human history. This exhibition invites Londoners to journey back in time to a field hospital in 1918 and explore the experiences of those that lived and died during the pandemic.
Things to do, Film events
Settle down in the beautiful surrounding of the Rivoli Ballroom – one of the last remaining ballrooms round – for a pop-up film fest along with plenty of popcorn. Tonight, catch a screening of 'Indiana Jones and the Temple of Doom'.
The Royal Mail's old 1960s sorting office is the venue for this year's Designjunction, a three-floor showcase of innovative interior design. Expect a line-up of creations by established designers and smaller labels and large-scale installations and exhibitions.