Things to do in London this Friday
It's time to clock off, wind down and get your weekend on...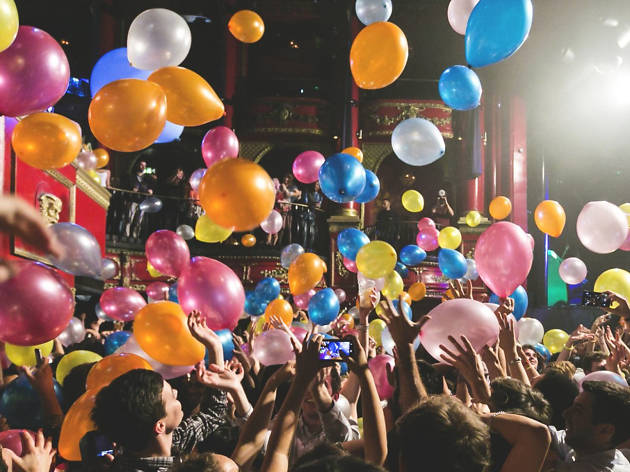 Find fantastic ideas for things to do on a Friday, just in case you've left it to the last minute. Check out the best entertainment, nightlife and events happening in the capital this Friday. The weekend starts here...
RECOMMENDED: Find more things to do in London this weekend
They got it right! The greatest female superhero returns in this rollicking action adventure
Read more
Here's to you, Mrs Robinson! This biting romantic satire from 1967 is back in cinemas
Read more
Holocaust survivors recount their memories in this devastating documentary
Read more
This lovely Oscar-nominated French stop-motion cartoon will break your heart in just the right way
Read more
Show more
See all films now showing in cinemas
The Big Daddy of UK festivals is back, taking over a chunk of Somerset with music, mischief, hippies, healing and a lot of cider. It's difficult to convey quite how vast Glasto is, with whole worlds of activity taking place outside the arena as well as an awe-inspiring musical line-up ranging from pop to reggae to rock to dubstep to metal to folk to techno. The big headliners are Radiohead, Foo Fighters and Ed Sheeran. But if you're lucky enough to have bagged a ticket then bring an open mind and a sense of humour, and prepare for the usual transcendent dose of mayhem, madness and (did we mention already?) mud. RECOMMENDED: Read our guide to getting Glastonbury tickets   
Read more
The ol' hat-wearing nu-jazz-funker Jay Kay and co set off on their first tour in five years promoting their seventh LP 'Rock Dust Light Star'.
Read more
A former winner of the British Blues Awards' Young Artist of The Year gong, McGregor is an expect exceptional exponent of Brit blues who takes huge riffage and wild solo work in her stride.
Read more
The five-piece a cappella group from South Africa presents songs in English and their native Zulu, accompanied by clapping, foot stamping and dance moves.
Read more
Show more
See more gigs in London this weekend
Find things to do any day of the week
London is a treasure trove of brilliant activities and days out worth boasting about. Whether you live and work in the capital or you're planning a holiday, there's loads of ways to fill a free day with fun.
Read more
Quiet week ahead? Not anymore. Get a load of this week's ten biggest happenings and you'll be begging for a night off by Sunday.
Read more