Time Out Black
The members' club for Londoners
Sponsored listing
Wedge Issue Pizza
Neapolitan style-pizza and craft beer combine at this spacious Clerkenwell Road restaurant and bar. It's a combination that should do well around here. And the name? No idea. Answers on a postcard, please. The pizza selection looks good - think margharitas, quattro formaggis and calzone alongside Clerkenwell vegans (with peppers, courgette, aubergine, onions and artichoke) and a Calabrese with n'duja sausage, peppers, chilli and mozzarella. Gluten-free bases and pizza salads are available, too.   The beer selection is broad, too. Expect drops from Anspach & Hobday, Weird Beard, Pressure Drop and the East London brewery. Keep an eye out for three-hour happy hours, with beers, wines, soft drinks and starters all half price.  
Venue says: "Artisanal pizza and craft beer, every day."
Pick of the week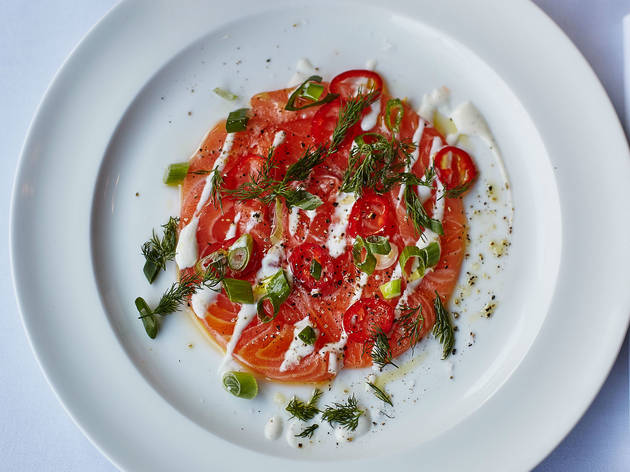 Cafe Monico
Forget Tardises and DeLoreans. If you fancy a spot of time travel, step through the doors of Cafe Monico.
Book online
Even more member benefits...
Time Out Black partners and sponsors
50% off some of our favourite restaurants in the city