Time Out Card Event: MBNA Thames Clippers cruise and party at Brooklyn Bowl
We've got 200 tickets to give away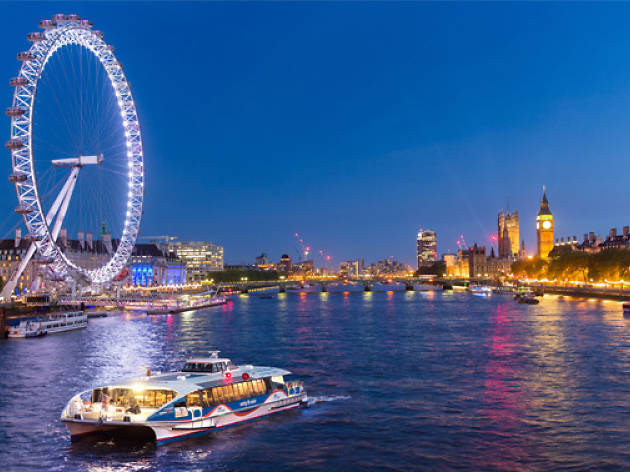 On February 18 at 7pm, travel in style from central London to The O2 on a privately chartered vessel that's part of the fastest and most frequent fleet on the river, MBNA Thames Clippers. The night will begin at Westminster Pier with a welcome drink for Cardholders before gliding down the Thames amid the spectacular city lights. After relaxing on board, Cardholders will arrive at Brooklyn Bowl for a free drink, £10 food offer and wild night with ten-piece 'drum and brass' outfit Old Dirty Brasstards who will be playing an eclectic mix of tunes – from The Beatles to Lady Gaga – that's guaranteed to keep things swinging into the early hours.
That's not all - MBNA Thames Clippers are also giving all guests a free ride home, valid at any time and on any of their services.
Sponsored listing
Hammer & Tongs
In South Africa, they call a 'barbecue' a 'braai', which is pronounced much less like the noise of a sheep than it looks (it sounds like 'bry'). Farringdon's Hammer & Tongs is an entire restaurant dedicated to it – the food's all cooked on a four-metre-long braai, fuelled by wood that they've flown up especially from South Africa. The menu's heavily meat based, with dishes such as smoky lamb ribs, slow-cooked for six hours, enjoyably greasy king prawn sosaties (aka skewers) served with burnt lemon, and an oxtail stew called 'potjie' (pronounced poi-kee) that's cooked in a pan over the grill. It's much more polite and genteel than you might expect – this isn't a down-and-dirty barbecue joint, it's a sophisticated destination for a grown-up date night, full of smart wooden tables, mirrors and food that's often curiously lacking in the punchy smokiness you'd expect from a meaty grill joint. We'd have liked it to be a bit more fun, but as a concept it's an interesting one – although you might have to ask the staff how the hell you pronounce some of the dishes.
Venue says: "Braai, wine and cocktails. Hidden gem in Farringdon, everything is cooked on the wood fired braai including sharing steaks and sheep ribs."