Time Out Black
The members' club for Londoners
Sponsored listing
Simmons King's Cross
This now evening-only DJ bar still attracts a studenty, music-savvy crowd to what looks like a cross between an old-style corner newsagents and a Shoreditch-like retro bar. Fantastic Four comic albums, board games in tatty boxes and furniture both wobbly and ratty are juxtaposed with a disco ball and a United Nations of beer cans displayed on a shelving unit. As for actual liquid nectar, drinks include cocktails and taps of Amstel and Tiger atop a tiny bar counter behind which packets of Refreshers and Wizz Fizz offer childhood allure. A fridge contains bottles of Moretti, Tsingtao and Singha beers; standard cocktails are mixed according to request.
Pick of the week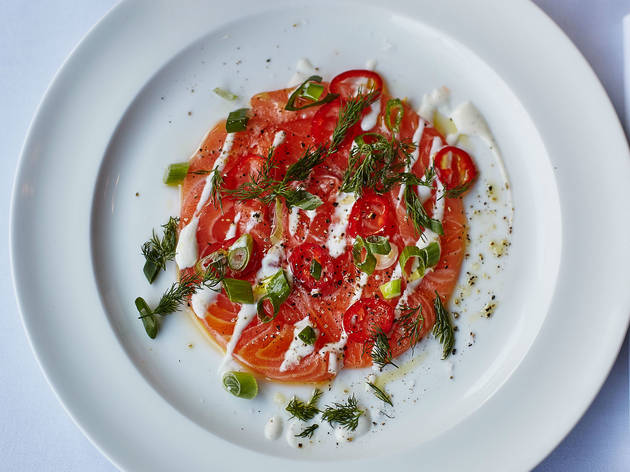 Cafe Monico
Forget Tardises and DeLoreans. If you fancy a spot of time travel, step through the doors of Cafe Monico.
Book online
Even more member benefits...
Time Out Black partners and sponsors
50% off some of our favourite restaurants in the city