Time Out Black
The members' club for Londoners
Sponsored listing
Belushi's Bar Hammersmith
This Hammersmith Belushi's is one of six in London - there are more across the UK and Europe, too. It's clearly a successful enterprise, borne from accessible food, plenty of promotions on the drinks and a bit of a party vibe. Live music and the screening of big sporting events help too. A short wine list and recognisable beers on tap do good business but it's the cocktails that prove most popular when night falls. Expect classic concoctions served in jam jars, sharers served with straws and a number of shooters ranging from the well-known (tequila slammers and Jägermeisters) to the intriguing - honey pots and shots of peanut butter jelly, for example. Keenly priced breakfasts are served from 8am, and follow an American culinary theme that continues throughout the day. Expect pancakes, burgers, hot dogs, nachos, steaks, tacos, quesadillas, racks of ribs and wings.   
Venue says: "Check out our new-look menu with killer burgers, platters and much more!"
Pick of the week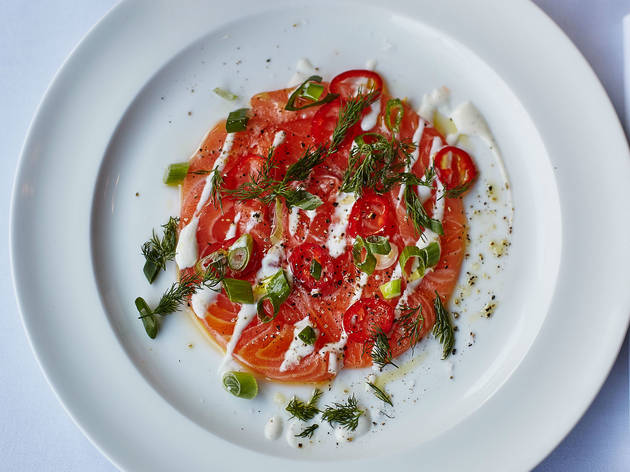 Cafe Monico
Forget Tardises and DeLoreans. If you fancy a spot of time travel, step through the doors of Cafe Monico.
Book online
Even more member benefits...
Time Out Black partners and sponsors
50% off some of our favourite restaurants in the city