Best city restaurants: where to eat in the Melbourne CBD
At a loss as to where to eat in the CBD? We've got you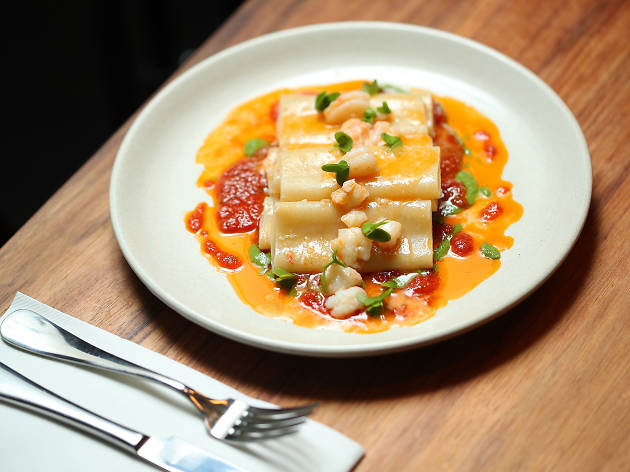 It's not unusual to be overwhelmed by the power of choice when you're in the city and looking for a place to eat. You can walk down the street and jump into a casual Chinese restaurant, turn the corner and end up with a slice of pizza, slip into a laneway and end up feasting on Middle Eastern food. But not all restaurants are created equal, so we put our bellies on the line to help you discern the gold from the flint.
Head here if you're specifically looking for a great lunch spot in the city, but if you just want to knock off the top 50, we'd advise consulting this list.
The best restaurants in Melbourne's CBD
Need a digestive?
Here is Melbourne viewed through the bottom of a glass: from its world-beating cocktail lounges to its down-and-divey saloons. These bars represent the pinnacle of Melbourne drinking.