Things to do in NYC today
The best things to do in NYC today involves free and cheap activities, awesome concerts and more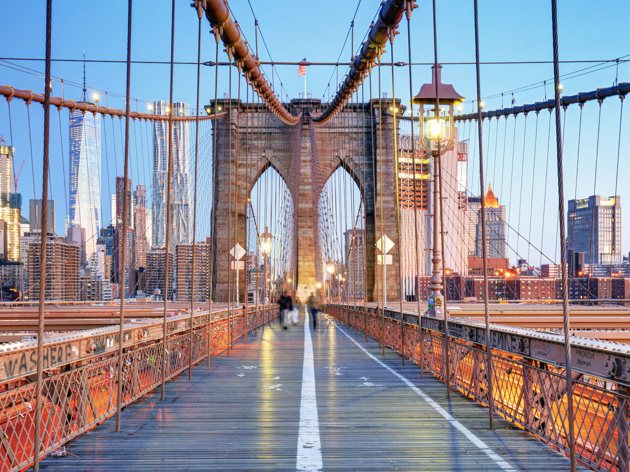 It's rare to be in the greatest city on earth and not have plans, but if you're stumped for things to do in NYC today, consider us your entertainment saviors. Daily, there are awesome events and our criticks' picks for Broadway shows to see, but if you're searching for something really specific like new exhibitions at the city's top art museums or something low-budget—like free things to do—we have everything you need listed right here.
RECOMMENDED: Full NYC events calendar
Music events in NYC today
Theater events in NYC today
Free things to do in NYC today
Theater, Classical
Marcus Garvey Park, Harlem
A proud Theban king goes to pieces after snubbing the Greek god Dionysus and his pack of wild women in Bryan Doerries's adaptation of Euripides' ripping tragedy. Carl Cofield directs Classical Theatre of Harlem's free alfresco production at Marcus Garvey Park, starring Jason C. Brown as the vengeful diety and featuring choreography by Elisa Monte Dance's Tiffany Rea-Fisher.
Theater, Shakespeare
Delacorte Theater, Central Park
The second play in Shakespeare in the Park's 2019 season is this rarely performed tragedy, in which the hoi polloi of Rome turn against an arrogant war hero (and lifelong mama's boy) when he refuses to show off his scars. The reliably insightful Daniel Sullivan directs the production; the cast includes Jonathan Cake, Kate Burton, Louis Cancelmi, Jonathan Hadary, Teagle F. Bougere, Amelia Workman and Enid Graham. See our complete guide to Shakespeare in the Park tickets for details.
See more free things to do today