Things to do in NYC today
The best things to do in NYC today involves free and cheap activities, awesome concerts and more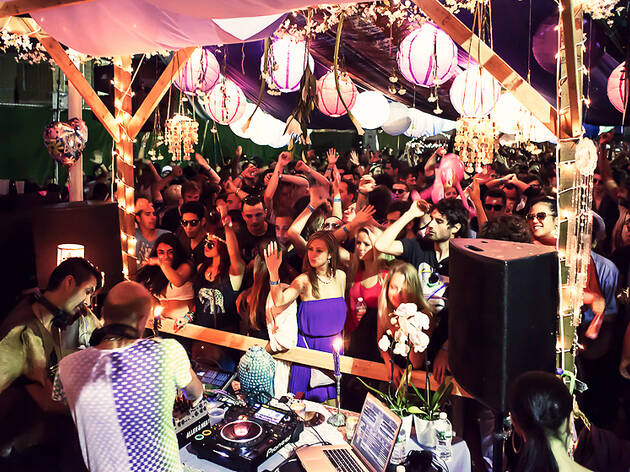 Consider our list of things to do in NYC today your social emergency savior. There's always something cool going on in Gotham, but what if you're searching for something super-specific like killer parties in NYC, concerts, interesting exhibitions at the city's top art museums or free things to do? Oh, yeah, you'll find all of these events and more on this page. Whether you're looking for date ideas or something fun to do on the cheap, we totally have you covered.
RECOMMENDED: Full NYC events calendar
Selling Fast in NYC today
Things to do, Quirky events
Tom and Betsy Salamon's unique adventure—part interactive theater, part scavenger hunt, part walking tour—draws participants into an amusing web of puzzles and intrigue. You can choose between the three-hour New York tour, which takes participants through various neighborhoods of lower Manhattan, or the two-hour Village tour, which travels through quirky Greenwich Village on Saturdays. Groups of as many as 11 are booked every half hour.
The only thing thing better than reading a celebrity's innermost thoughts is having a comedian read them to you. Major comedic actors prick the bubble of autobiographical puffery by performing droll, verbatim readings from stars' memoirs in Eugene Pack's acclaimed series. The cast on August 18 comprises Mario Cantone, Carol Kane, Lucy DeVito, Richard Kind, Michael Musto, David Alan Basche, Alysa Reiner and Dayle Reyfel.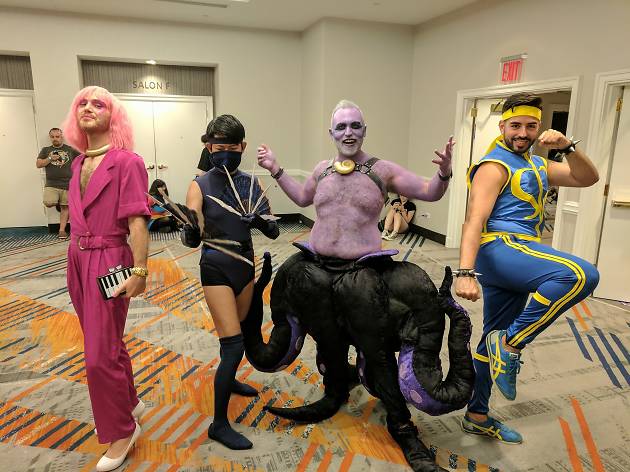 If you've ever clocked the amount of cute boys wearing tight Batgirl t-shirts on convention floors around the country, you'd know that every comic con was gay. But, luckily, NYC hosts one of the country's finest explicitly-queer affairs. Now in its fourth year, this epic assembly of queer fandom moves from Brooklyn to Manhattan for its biggest edition yet at Sheraton Times Square. The weekend lights up on Friday night with the Ignite party at Copacabana Club. Look out for drag and burlesque divas taking on your favorite pop culture characters, and be sure to show up in a cosplay look that makes you want to dance like Adam West's Batman. As for the convention, brace yourself for two packed days of panels, performances, costumes and enough merch to satisfy you for a full calendar year; along with signings and appearances by comics favorites like Kevin Wada, Jen Bartel and Kris Anka. Start planning your costumes now: It's not as easy as you think to make a patent leather catsuit!
Dance, Contemporary and experimental
The 37th edition of this free annual celebration—formerly known as the Downtown Dance Festival—welcomes artists from across the United States as well as India, Spain, Canada, Gabon, Botswana, Macedonia, Kazakhstan and Turkey. The splashy final event on Sat 18 goes indoors to Pace University (where reservations are required), but all other performances take place at Robert F. Wagner Park, in front of the sparkling New York Harbor.
Music, Cabaret and standards
Bebe Neuwirth lives on deadpan: In her best roles—including her Tony-winning turns in Chicago and Sweet Charity, and her Emmy-winning stretch as Lilith Sternin on Cheers—she has presented herself as a kind of human icicle, pale and stiff and dripping with wit. Tonight she slices her distinctive contralto into story songs by Kander and Ebb, Stephen Sondheim, Edith Piaf and Tom Waits.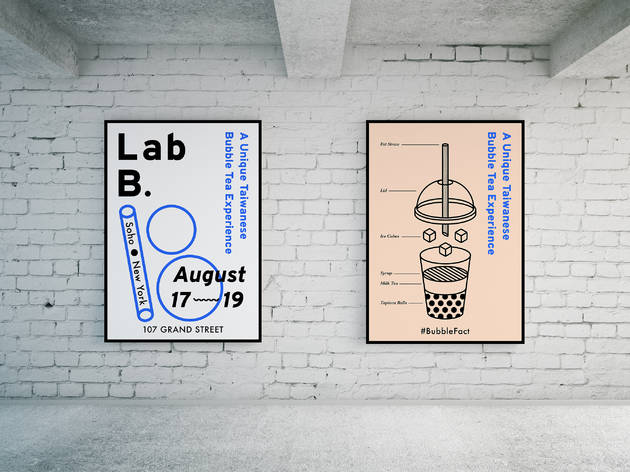 In 2017, NYC enjoyed its first ever bubble tea festival in Times Square, with old fans and new converts slurping down endless varieties of the delicious tapioca drink. The festival was a hit, as you can imagine: Who doesn't love gummy boba balls, sweet tea and fabulously colorful straws? Now, in true 2018 fashion, the Taiwanese Collective is going pop-up with a three-day immersive fest held in Soho. Dig into Taiwan's signature drink among giant-size, Instagram-ready installations, including massive boba pearls, a bubble teal ball pool and a tea balloon. Of course, the tasting room beckons, and packs plenty of information on the drink's history from Taiwan to just about everywhere. In the lab, you can create your own tapioca experiment. Finally, you can load your cup with as many bobas as you'd like, and nobody can tell you it's in bad taste. The festival goes down at 107 Grand Street.
The Florida company shares two mixed bills at the Joyce. Both slates include Frederick Ashton's Monotones I & II and Christopher Wheeldon's There Where She Loved. Program 1 (Aug 14–17) pairs them with Richard Graziano's Symphony of Sorrows; Program 2 (Aug 18, 19) includes shorter pieces and extracts by Ashton, including a pas de deux from The Two Pigeons danced by Victoria Hulland and former ABT star Marcelo Gomes.
As musical comedians, Rebecca Vigil and Evan Kaufman have played just about every room in NYC, and at their beloved monthly show, they play your heartstrings. Watch as the manically inventive duo interviews a couple in the audience about how they met, then spins their love story into an epic, totally-improvised musical extravaganza. Prepare to be gagged!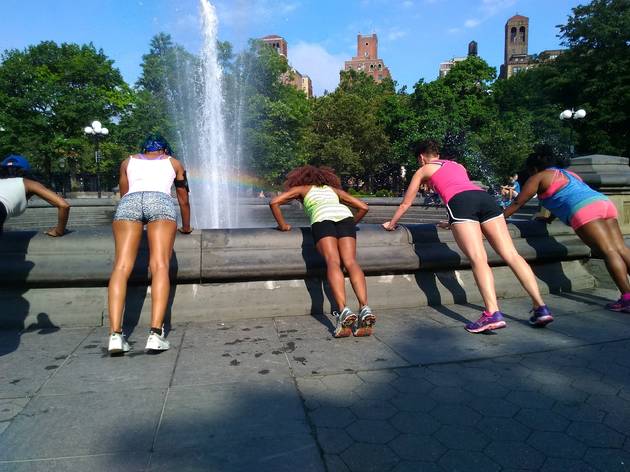 Pro trainers Ludnie Faustin and Joe Hannon melt your body into shape at this intense, high-energy weekly training session in the park. Join a lively group on Saturday mornings for cardio and resistance training in the sunshine. Eventbrite link updates every week. Embrace the pain.
Show more
Music events in NYC today
Theater events in NYC today