Things to do in NYC today
The best things to do in NYC today involves free and cheap activities, awesome concerts and more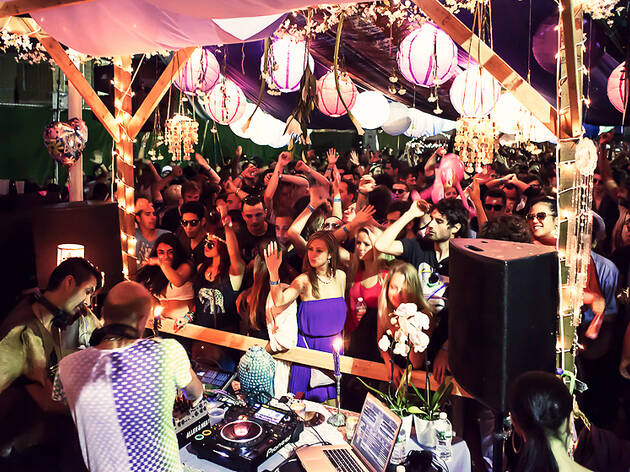 Consider our list of things to do in NYC today your social emergency savior. There's always something cool going on in Gotham, but what if you're searching for something super-specific like killer parties in NYC, concerts, interesting exhibitions at the city's top art museums or free things to do? Oh, yeah, you'll find all of these events and more on this page. Whether you're looking for date ideas or something fun to do on the cheap, we totally have you covered.
RECOMMENDED: Full NYC events calendar
Music events in NYC today
Singer-actor Tori Scott mixes classic musical-comedy warmth with a killer range. Armed with smart, saucy patter, she comes off as the best wild friend that a frazzled gay city boy could hope to find. Her annual holiday show features tunes that range from Ella Fitzgerald to Florence and the Machine.
Book now
Read more
The rapper, known for gleefully menacing tones and breakout single "I Don't Like," has slowed his prodigious output of mixtapes this year, but you should still expect things to get very rowdy indeed, especially for cuts from his 2012 debut, Finally Rich.
Read more
Broadway bombshell Hilty decks the halls of Joe's Pub with holiday songs from her new album, A Merry Little Christmas. Combining warmth, good humor and sterling technique, the Smash survivor knows how to put on a great nightclub show. Let her be your star!
Book now
Read more
The megawatt singer returns to the Beacon for her third annual "All I Want for Christmas Is You" series that's sure to revisit all the holiday hits including the inescapable titular tune.
Book now
Read more
From recording the debut Bon Iver album alone in a Wisconsin cabin to meeting up with Kanye West in Hawaii to collaborate on My Beautiful Dark Twisted Fantasy, Justin Vernon's ascension might just be the quintessential indie-rock success story. The band's new album, 22, A Million, sees the ex-folkster driving for full-throttle sonic maximalism while retaining his unmistakable ear for intimate, heartfelt lyricism. In other words, Yeezus seems to have left quite a mark on Vernon. This ten-show run takes the group from the intimate Red Hook venue Pioneer Works to bigger rooms like Kings Theatre before closing at Music Hall of Williamsburg.
Read more
The eighth annual edition of Urban Stages's cabaret festival includes more than 100 artists and features sets by KT Sullivan (Dec 1), Jim Brochu (Dec 5), Karen Akers (Dec 7) and Rita Gardner and Jeff Harner (Dec 7). Among the group shows are tributes to the late Marni Nixon (Dec 3) and Gordon Jenkins's 1946 concept album Manhattan Tower (Dec 8).
Book now
Read more
Part cabaret, part piano bar and part social set, Cast Party offers a chance to hear rising and established talents step up to the microphone (backed by the slap and tickle of Steve Doyle on bass and Billy Stritch at the ivories, plus the bang of Daniel Glass on drums). The waggish Caruso presides as host.
Read more
In addition to her skills as a chameleonic singer and actor, Amber Martin is a consummate host who has spent years at the hub of the downtown alt-performance world. Every Monday at Sid Gold's, Chelsea's swank retro piano bar, she invites a different pal to perform an hour-long set of music and/or stories. The chummy party vibe continues afterward, when people are encouraged to stick around to mingle or even sing a song or two themselves.
Read more