Things to do in NYC today
The best things to do in NYC today involves free and cheap activities, awesome concerts and more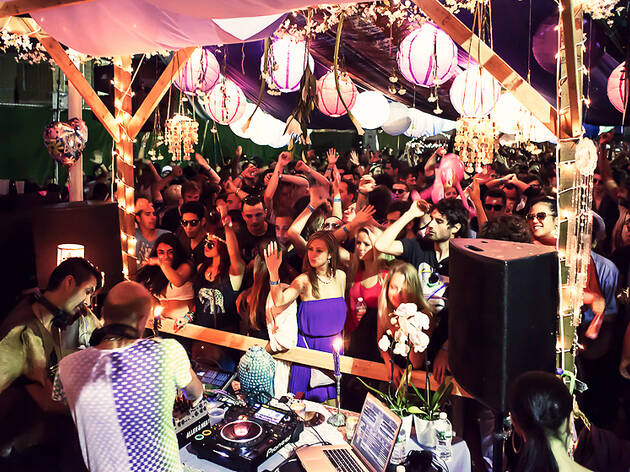 Consider our list of things to do in NYC today your social emergency savior. There's always something cool going on in Gotham, but what if you're searching for something super-specific like killer parties in NYC, concerts, interesting exhibitions at the city's top art museums or free things to do? Oh, yeah, you'll find all of these events and more on this page. Whether you're looking for date ideas or something fun to do on the cheap, we totally have you covered.
RECOMMENDED: Full NYC events calendar
Featured things to do in NYC today
At this massive grub hub, there's only one rule: Come hungry. The Brooklyn Flea spin-off draws more than 10,000 visitors per day with a slew of 75 to 100 incredible food vendors. Our pro tip? Make sure you peruse the lineup before you go—those mouthwatering scents and the bevy of choices can make you dizzy (and the dense crowds can make you hangry). 
Read more
This city tradition feels fresh every spring when artists following in the footsteps of Jackson Pollock and Willem de Kooning set up shop in the park. Hundreds of exhibitors, from NYU students to artists who remember the Village as a creative enclave, display their paintings, sculptures, photography, jewelry and woodcraft.
Read more
Tom and Betsy Salamon's unique adventure—part interactive theater, part scavenger hunt, part walking tour—draws participants into an amusing web of puzzles and intrigue. You can choose between the three-hour New York tour, which takes participants through various historical and diverse neighborhoods of lower Manhattan, or the two-hour Village tour, which travels through quirky Greenwich Village on Saturdays. Groups of as many as ten are booked every half hour.     
Read more
There are more than 18,000 known species of butterflies and five families. Meet gems from three of those families, including Pieridae (white and sulphur), Papilionidae (black and yellow swallowtails) and Nymphalidae (psychedelic-colored longwings) as they fly around in a vivarium compound. 
Read more
Find more things to do in New York today
Music events in NYC today