London has spoken, and the results are in for Time Out's second annual Love London Awards. Since the awards launched in September, nearly 16,000 nominations have been cast for almost 5,000 amazing venues across the capital. Followed by close to 75,000 votes, revealing the most-loved spots in each category – cafés, restaurants, shops, local culture and pubs – in every area of London. Here we reveal the five fantastic places that received the most votes overall. Then read on for the top venues in your neighbourhood. Congratulations to all the winners, and thanks for making London so damn lovable!
London's most-loved restaurant is... CAY TRE!
Photo: M Franke
Given the sheer number of dining options in London, it's testament to this Dean Street Vietnamese's charm and authenticity that it's topped the list of London's most-loved restaurants. Few places of its ilk go to such lengths when it comes to getting cuisine spot on – the signature beef pho is cooked for 18 hours, while provenance is a priority across the menu. Or perhaps versatility is what makes Cay Tre stand out? While it's a great place to bring a group of friends and graze on noodles, curries, salads and grills, it's also the ideal spot to cosy up on a street-facing stool with a steaming bowl of pho and spend your lunch hour watching Soho do its thing. It might not be the most ostentatious of eateries, but everything it does it does supremely well, and Londoners clearly can't get enough of it.
42-43 Dean St, W1D 4PZ
London's most-loved café is... LOVE & SCANDAL!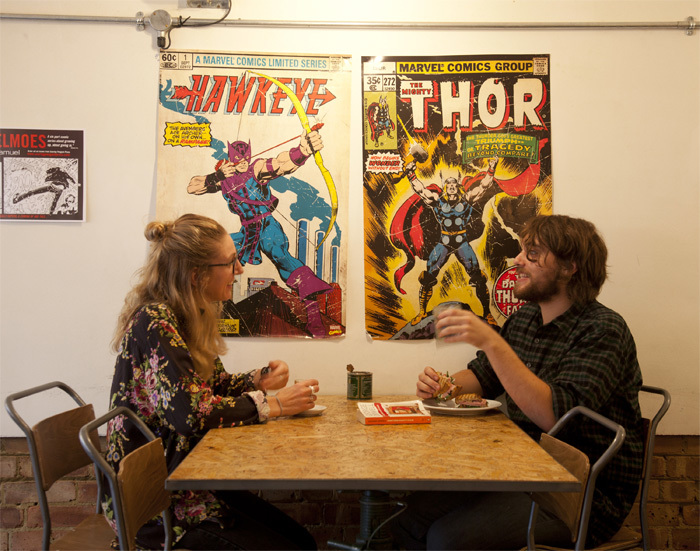 Photo: Jean Goldsmith
A new-wave coffee shop that also does a full English? We can't quite work out why nobody thought of this sooner. Sticking the place on Lower Marsh, behind Waterloo station is a similarly inspired move, meaning hungover Zone 1 folk no longer need resort to train-station chains for revitalising fixes of pork and caffeine. Beans come from Wimbledon's revered Alchemy roastery, and food changes week-to-week, but always seems to involve some sort of chocolate cake. Over-fussy cafés of London, take note: get the simple things right and Londoners will love you for ever.
107 Lower Marsh, SE1 7AB
London's most-loved shop is... BOW WOW!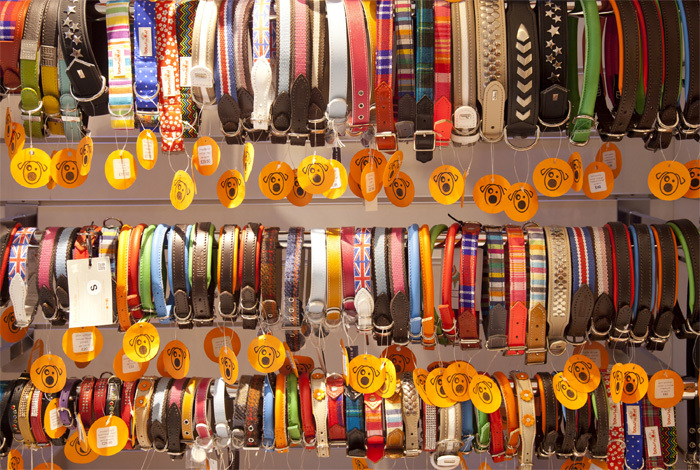 Photo: Jean Goldsmith
Londoners love their hounds, and if they're dressed up as a squirrel or a sailor or James Bond, even better. But, as anyone who's ever tried to wriggle a dachshund into a pair of dungarees will appreciate, doggy fancy dress is a niche enterprise – hence it's not all about daft costumes at this West End pet shop. It also stocks a slobber-inducing array of toys, grooming products and accessories, all designed to ensure your pooch is the talk of the park. It's only a dinky little place – more pug than great dane – but this just helps to ensure that service is always the mutt's nuts.
50A Earlham St, WC2H 9LA
London's most-loved pub is... The Kenton!
Anyone declaring that Hackney has lost its soul obviously hasn't had a pint at the Kenton. Located a safe distance from the borough's trendier strips, this is a pub that's managed to resist the novelty bandwagons and retain its identity. That's not to say that the Kenton is stuck in the past – craft beers are present behind the bar, food comes from street-food sandwich maestros Sub Cult and DJs drop in to drop beats come the weekend. It's this curatorial approach to trends that's surely to thank for the Kenton's enduring appeal, and the reason it's now officially Londoners' favourite pub.
38 Kenton Rd, E9 7AB
London's most-loved cultural venue is... ArtHouse Crouch End!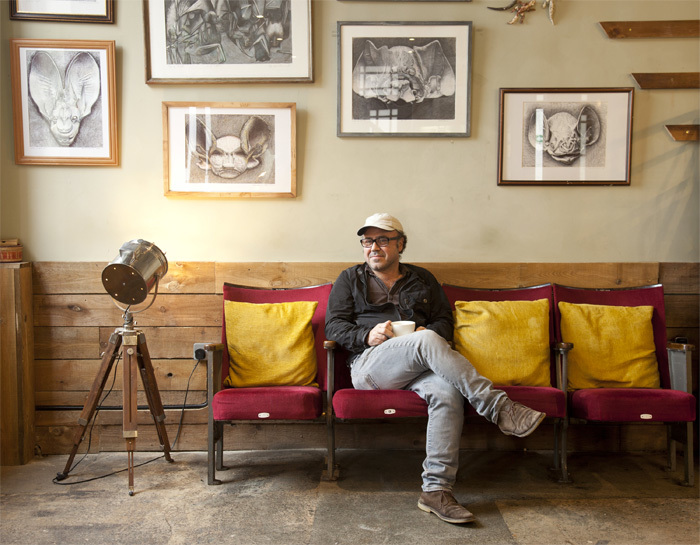 Photo: Jean Goldsmith
Around a quarter of all your favourites within the 'local culture' category of this year's awards are cinemas, suggesting London hasn't succumbed to the lazy lure of on-demand streaming just yet. But how did the ArtHouse cinema beat the rest? Perhaps it's because – with its cosy café and excellent bar – it's so much more than a brilliantly programmed two-screen cinema. Of course, if you do just fancy an afternoon of esoteric cinema in a darkened room, it has you covered – try this week's Gaywise Festival events, or head down next month for screenings of the Barbican's Benedict Cumberbatch-starring production of 'Hamlet', or Sleaford Mods documentary 'Invisible Britain'. You don't get all that on Netflix.
159A Tottenham Lane, N8 9BT
And now, the full list of winners. Congratulations to everyone!
(🍴 = Restaurants, ☕️ = Cafés, 👛 = Shops, 🍸 = Bars & Pubs, 🎨 = Local Culture)
ACTON
🍴 North China
☕️ Field's
👛 Park + Bridge
🍸 The Aeronaut
🎨 London Transport Museum Depot
BALHAM
🍴 Lamberts
☕️ Brickwood
👛 We Brought Beer
🍸 The Exhibit
🎨 Balham Library
BARNES
🍴 Olympic Café & Dining Room
🍸 Brown Dog
BATTERSEA
🍴 Augustine Kitchen
☕️ Social Pantry Café
👛 Battersea Dogs & Cats Home Shop
🍸 The Four Thieves
🎨 Battersea Park
BELGRAVIA & KNIGHTSBRIDGE
🍴 Noura Restaurant
👛 Rococo Chocolates
🍸 The Thomas Cubitt
🎨 Royal Court Theatre
BERMONDSEY, LONDON BRIDGE & BOROUGH
🍴 José
☕️ The Watch House
👛 Maltby Street Market
🍸 Woolpack
🎨 Shortwave Cinema
BETHNAL GREEN
🍴 Al Amin
☕️ The Gallery Café
👛 Columbia Road Flower Market
🍸 The Old George
🎨 V&A Museum of Childhood
BLACKHEATH
🍴 Buenos Aires Café
☕️ Handmade Food
👛 Ottie & the Bea
🍸 The Hare & Billet
BLOOMSBURY, FITZROVIA & HOLBORN
🍴 Barrica
☕️ Bloomsbury Coffee House
👛 The Revival Retro Boutique
🍸 Bradley's Spanish Bar
🎨 Grant Museum of Zoology
BOW & MILE END
🍴 Greedy Cow
☕️ Muxima
👛 Baruch
🍸 The Morgan Arms
🎨 Tower Hamlets Cemetery Park
BRIXTON
🍴 Franco Manca
☕️ Federation Coffee
👛 Brixton Village & Market Row
🍸 The Shrub & Shutter
🎨 Ritzy Cinema
BROCKLEY
🍴 Mo Pho
☕️ Arlo & Moe
👛 Brockley Market
🍸 London Beer Dispensary
CAMBERWELL
🍴 Silk Road
☕️ Love Walk Café
👛 Cruson
🍸 Camberwell Arms
CAMDEN
🍴 Hook Camden Town
☕️ Two Doors Down
👛 Camden Lock Market
🍸 Simmons Camden
🎨 London Zoo
CATFORD
🍴 La Pizzeria Italiana
🍸 Catford Constitutional Club
CHARLTON
🍴 The White Swan
CHELSEA
🍴 Bluebird
☕️ Tangerine Dream Café
🍸 The Cross Keys
🎨 Chelsea Physic Garden
CHISWICK
🍴 Charlotte's W4
☕️ The Coffee Traveller
👛 The Old Cinema
🍸 The Swan
🎨 Chiswick House
CLAPHAM
🍴 The Dairy
☕️ Brickwood
👛 Venn Street Market
🍸 Venn Street Records
🎨 Clapham Common
CLAPTON
🍴 Verden
☕️ Maeve's Kitchen
👛 Chatsworth Road Market
🍸 The Clapton Hart
CLERKENWELL & FARRINGDON
🍴 The Modern Pantry
☕️ Briki
👛 Clerkenwell Vintage Fashion Fair
🍸 Bounce
🎨 Sadler's Wells Theatre
COVENT GARDEN & THE STRAND
🍴 Benito's Hat
☕️ Monmouth Coffee Company
👛 Bow Wow London
🍸 Phoenix Artist Club
🎨 London Transport Museum
CRICKLEWOOD
🍴 Zeytoon
CROUCH END & HORNSEY
🍴 La Gioconda
☕️ Beam
👛 Walter Purkis & Sons
🍸 Moors Bar
🎨 ArtHouse Crouch End
CRYSTAL PALACE
🍴 Friends of Flavours
☕️ Brown & Green
👛 Good Taste Food & Drink
🍸 Beer Rebellion
🎨 Crystal Palace Park
DEPTFORD
🍴 AJ Goddard
☕️ The Waiting Room
👛 Deptford Market
🍸 Bird's Nest
🎨 Art Hub Gallery
DULWICH & EAST DULWICH
🍴 Franklins
☕️ Brick House
👛 William Rose Butchers
🍸 The Great Exhibition
🎨 Dulwich Picture Gallery
EALING
🍴 Santa Maria
☕️ Electric Coffee Company
👛 All Original
🍸 The Grange
🎨 The Questors Theatre
EARLS COURT
🍴 The Brownie Box
FINSBURY PARK & HARINGEY
🍴 Autograf Grill
☕️ Blighty Coffee
👛 Harringay Local Store
🍸 The Salisbury
🎨 Finsbury Park
FOREST GATE
🍴 Aromas
FOREST HILL
🍴 The Perry Vale
☕️ St David Coffee House
👛 The Butchery Ltd
🍸 Sylvan Post
FULHAM
🍴 Claude's Kitchen
☕️ St Clements
👛 Parson's Nose
🍸 Amuse Bouche
🎨 Bishops Park
GOLDERS GREEN
🍴 Delisserie
GREENWICH
🍴 Goddards at Greenwich
☕️ The Plumtree Café
👛 The Greenwich Vintage Market
🍸 The Vanbrugh
🎨 Greenwich Park
HACKNEY
🍴 Yard Sale Pizza
☕️ Le Ziz
👛 Clapton Craft
🍸 The Kenton
🎨 Dalston Eastern Curve Garden
HAMMERSMITH
🍴 Azou
☕️ Artisan
🍸 The Carpenter's Arms
🎨 Ravenscourt Park
HAMPSTEAD
🍴 Zara
☕️ Ginger & White
👛 The Hampstead Butcher & Providore
🍸 The Holly Bush
🎨 Keats House
HERNE HILL
🍴 The Lido Café
🍸 Off the Cuff Bar
HIGHBURY
🍴 OA Comtam
☕️ Highness Café and Tea Room
👛 Godfreys
HIGHGATE
🍴 Fish Fish
👛 Souvenir Gallery
🍸 The Duke's Head
🎨 Kenwood House
HOLLOWAY
🍴 Piebury Corner
👛 Selbys
🍸 The Charlotte Despard
🎨 Freightliners Farm
HOMERTON
🍴 Number 90
☕️ Hatch
👛 Everything in Colour
🍸 The Jackdaw & Star

ISLINGTON
🍴 Ottolenghi
☕️ The Coffee Works Project
👛 Home & Pantry
🍸 The Alma
🎨 Union Chapel
KENNINGTON & ELEPHANT AND CASTLE
🍴 Marcel & Sons
☕️ The Electric Elephant Cafe
👛 G Baldwin & Co
🍸 Old Red Lion
🎨 Cinema Museum
KENSINGTON
🍴 Babylon
☕️ Anges de Sucre
👛 Trinity Hospice
🍸 The Britannia
KENTISH TOWN & TUFNELL PARK
🍴 Korova
☕️ Bear & Wolf👛 Ruby Violet
🍸 The Rose & Crown
KILBURN & WEST HAMPSTEAD
🍴 Ariana II
☕️ The Lounge Café
👛 West End Lane Books
🍸 Kilburn Ironworks
🎨 Tricycle
LEWISHAM
🍴 Saigon StrEat
☕️ Archibald's
🍸 Ravensbourne Arms
🎨 Hilly Fields Park
LEYTON & LEYTONSTONE
🍴 Oceano Restaurant
☕️ The Wild Goose Bakery
👛 All You Read Is Love
🍸 The Red Lion
🎨 Luna Lounge
MAIDA VALE
🍴 Flamingos Eatery
👛 Clifton Nurseries
🍸 The Waterway
MARYLEBONE
🍴 The Providores & Tapa Room
☕️ Amanzi Tea
👛 Daunt Books
🍸 The Marylebone
🎨 Fashion Space Gallery
MAYFAIR
🍴 Sketch Gallery
🍸 The Punchbowl
MUSWELL HILL
🍴 Toff's
☕️ Crocodile Antiques
👛 Alexandra Palace Farmers' Market
🍸 The Famous Royal Oak
🎨 Alexandra Palace
NEW CROSS
🍴 London Particular
☕️ Birdie Num Nums
👛 The Allotment
🍸 Royal Albert
🎨 Amersham Arms
NORTH KENSINGTON
🍴 Pizza East Portobello
☕️ Golborne Deli
👛 Old Pony
NOTTING HILL & WESTBOURNE PARK
🍴 Il Trullo dei Sapori
☕️ The Wildflower Cafe
👛 Provenance
🍸 Portobello Star
🎨 Electric Cinema (Portobello Rd)
PADDINGTON & BAYSWATER
🍴 Arancina
🍸 Victoria
PECKHAM
🍴 Pedler
☕️ Old Spike Roastery
👛 Hop Burns & Black
🍸 The Beer Shop
🎨 PeckhamPlex
PIMLICO AND VICTORIA
🍴 O'Sole Mio
☕️ The Roasting
👛 Capital Carboot Sale
🍸 Cask
POPLAR,SHADWELL & WAPPING
🍴 Mudchute Kitchen
☕️ Cinnamon Coffee Shop
🍸 Hubbub
🎨 Museum of London Docklands
PUTNEY
🍴 Enoteca Turi
☕️ Lazaro Artisan Bakery
👛 London Grace
🍸 The Toy Shop
🎨 Half Moon Putney
RICHMOND
🍴 Gelateria Danieli
🍸 Pig's Ears Beer Cellar
🎨 Richmond Park
ROTHERHITHE & CANADA WATER
🍴 The Yellow House
☕️ Piccalilli Caff
👛 La Cigale
🍸 The Mayflower
🎨 Surrey Docks Farm
SHEPHERDS BUSH
🍴 Adams Cafe
👛 Suck UK At Westfield
🍸 Defector's Weld
🎨 Bush Theatre
SHOREDITCH & HOXTON
🍴 Beigel Shop
☕️ Embassy East
👛 Rough Trade East
🍸 Water Poet
🎨 Rich Mix
SOHO
🍴 Cay Tre
☕️ Bar Italia
👛 We Built This City
🍸 The Vault
🎨 Picturehouse Central
SOUTH KENSINGTON
🍴 Oddono's
👛 Vini Italiani
🍸 Janet's Bar
SOUTH LAMBETH
🍴 Bonnington Café
☕️ Kennington Lane Café
🍸 The Cavendish Arms
🎨 Vauxhall City Farm
ST JOHN'S WOOD & PRIMROSE HILL
🍴 Yasmeen Restaurant & Café
☕️ The Little One
👛 Press
🍸 Princess Of Wales
STOCKWELL
🍴 O Cantinho de Portugal
👛 Mimi's Deli
🍸 Crown & Anchor
STOKE NEWINGTON
🍴 The Haberdashery
☕️ Tangerina Coffee Shop
👛 Knit with Attitude
🍸 Auld Shillelagh
🎨 Growing Communities
STRATFORD
🍴 Cabana Brasilian Barbecue
☕️ Sawmill
🍸 King Edward VII
STREATHAM
🍴 Hood
☕️ Cut The Mustard
👛 Elephant Bakehouse
🍴 The Bull
🎨 Hideaway
SYDENHAM
🍴 On the Hoof Bistro
THE CITY
🍴 The Fat Bear
☕️ Beany Green
🍸 Lamb Tavern
TOOTING
🍴 The Little Taperia
☕️ Mud
🍸 Unwined in Tooting
TOTTENHAM & SOUTH TOTTENHAM
🍴 San Marco
🎨 The Hub
UPPER HOLLOWAY
🍴 500 Restaurant
☕️ Cricks Corner
👛 Map Gift Shop
🎨 Whittington Park
WALTHAMSTOW
🍴 Eat 17
☕️ 56 St James
👛 Walthamstow Market
🍸 The Bell
🎨 Walthamstow Toy Library
WALWORTH
🍴 Mama Thai
WANDSWORTH
🍴 Ben's Canteen
☕️ Café Fleur
🍸 Grand Union Wandsworth
WATERLOO & SOUTHWARK
🍴 The Table
☕️ Love and Scandal
👛 Lower Marsh Market
🍸 Queen Elizabeth Roof Garden Bar & Café
🎨 Shakespeare's Globe

WEST BROMPTON
🍴 Troubadour
WEST KENSINGTON
🍴 222 Veggie Vegan
☕️ The Blue Corner
🍸 Ladbroke Arms
🎨 Holland Park
WEST NORWOOD
🍴 Pintadera
☕️ Volcano Coffee Works
🍸 Great North Wood
WESTMINSTER & ST JAMES'
🍴 Regency Café
👛 Piccadilly Arcade
🍸 The Terrace at The Royal Horseguards Hotel
🎨 Houses of Parliament
WHITECHAPEL
🍴 Dessert Island
☕️ Love in a Cup
👛 The Urban Chocolatier
🍸 The Horn of Plenty
🎨 Genesis Cinema
WILLESDEN
🍴 Bel & Nev
👛 Brooks Butchers
🍸 The Whippet Inn
🎨 Lexi Cinema
WIMBLEDON
🍴 Alforno
☕️ Coffee in the Wood
👛 Park Vinters
🍸 Dog & Fox
🎨 HMV Curzon Wimbledon
WOOD GREEN
🍴 The Step
👛 Big Green Bookshop