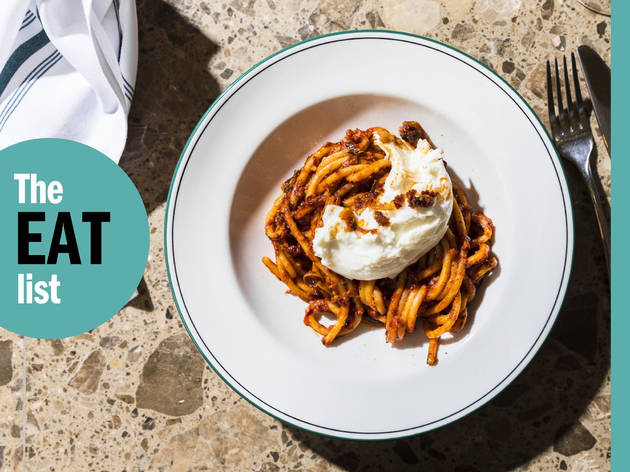 The 60 best restaurants in Melbourne
Too many restaurants, not enough time. Cut the fat with our guide to the best restaurants Melbourne has to offer
May 2021: Our previous list was published in January 2020, and with this, we are excited to welcome you to our brand-new Best Restaurants list for 2021.
It's also worthwhile noting that Time Out has halted putting star ratings on our reviews while the industry finds its feet following the events of 2020. In the meantime, we're continuing to write honest listings for venues without a star rating, so that you can still get the ins and outs of dining there.
Welcome to the Time Out EAT List, our handpicked 'best of' Melbourne's food scene. These are the best places to eat in this city right now: whether it's a long-serving stalwart or a new kid on the block, smack bang in the middle of the CBD or out in regional Victoria. These are the most fresh, inventive and memorable venues, all ranked by our expert local editors.
Unless you have the metabolism of a nine-year-old and the finances of a Kardashian, you never stand a chance against Melbourne's ferocious dining machine. The openings just don't stop, and nobody has time to keep on top of what's what. Except us, that is.
Time Out's local experts scour the city every day for great eats, great value and insider info. We value fun, flavour, creativity – and value at every price point. So behold our eat-and-destroy list – a guide to Melbourne's best restaurants.
RECOMMENDED: Start working your way through our guides to Melbourne's best cafés and 50 best bars. Bon appétit!
The best restaurants in Melbourne
More of Melbourne's best restaurants