101 fun things to do indoors in Sydney
It's pouring with rain, but that doesn't mean you have to stay at home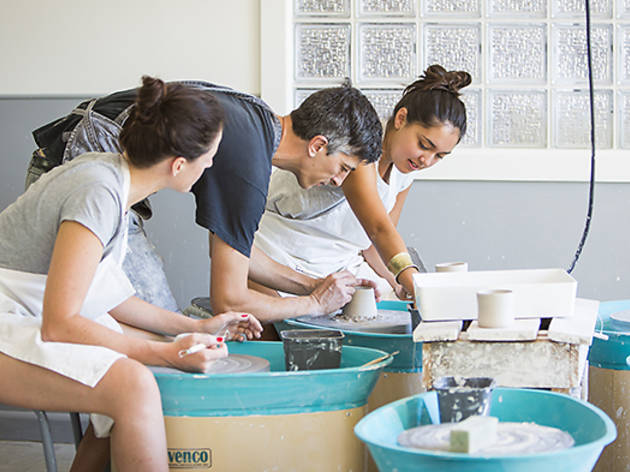 Get out and undercover with our guide to fun things to do in Sydney, from entertainment parks to sport and fitness, classes and talks and cultural venues that are warm and dry all year round. Because fresh air is overrated...
51
Keen to lob a hatchet at a wooden target? Head to this warehouse in St Peters to perfect your throw. Whether your style is two hands over the head or a one-armed power hurl, you'll release a lot of stress with every axe that sticks to the board.
Read more
52
Penrith's indoor skydiving centre is used as a training camp for professional divers and the local military. It has a powerful windtunnel that means you can learn to hold a good posture, turn from left to right and skyrocket to the top with your instructor.
Read more
53
Get closer to sharks, without entering the ocean. You can swim with sharks and other marine life without a cage at Manly Sea Life Sanctuary. You can even feed the animals too.
Read more
54
Sydney Trapeze School runs classes and workshops including aerial, juggling jumping stilts, acrobatics, trampoline, tight-rope walking and flying trapeze. It's also the only indoor trapeze school in Sydney, a short walking distance from St Peters train station.
Read more
55
You'll get a workout while you learn the best strategies for indoor rock climbing. Sign up for a fun five-session course at two convenient locations. Warning: racing to the top gets addictive.
Read more
56
Nothing is more satisfying than blasting your friend with harmless ammunition. Now you can play paintball without the paint and without going outside. 'Reballs' are soft rubber paintballs, meaning you can catch the train home without looking like a cartoon artist, and they shoot straighter as well. And it all happens under cover, so rain never stops play.
Read more
57
Have your own Top Gun moment and write cheques your body can cash at Jet Flight Simulator Sydney. You take complete control of an aircraft within the safe confines of a warehouse in Alexandria. Simply select which airport you'd like to fly from – there are 22,000 on the list.
Book now
Read more
58
There are a number of indoor go karting tracks around Sydney. This one near Campbelltown is spread over an acre and it has a fleet of European Sodi go karts that you can race around the shot-blasted concrete track – great for tyre grip. Ultimate Karting Sydney. 1300 859 219. Mon 10am-5pm; Tue-Sat 10am-10pm; Sun 10am-6pm. $28-$110.
Read more
59
Abseil indoors
At the Edge Rockclimbing Centre you can rap jump – that's abseil forwards – down an 18-metre tower. You control the speed of your face first fall/run so you can fuel up on adrenaline in a two-hour session. 9/10 Hudson Ave, Castle Hill 2154. 02 9899 8228. www.edgerockclimbing.com.au. Mon-Fri noon-10pm; Sat, Sun 9am-6pm. $55-$69.
80
In a RollerFit class you'll learn to skate backwards, perform tricks and play games with other roller skating buddies. They run an all levels class in Tempe on Thursday nights.
Book now
Read more
81
There's no chanting, no meditation and no Sanskrit at this yoga studio. Classes are set to music and there's a screen projecting videos of landscapes, animals, sunsets and beaches – so even if it's pouring outside, it's warm and tranquil inside.
Read more
82
You can cycle through the cliffs of Southern France or the harsh terrain of Arizona, all without leaving the CBD. Scenic Cycle is like a spin class but with beautiful locations projected on a screen.
Read more
83
Unlike many martial arts that have a strong spiritual component, Krav Maga is all about the practical self-defence. You'll learn to get out of a choke hold, a seated choke hold, how to free yourself from someone dragging you across the room by your neck and how to throw off someone trying to choke you while you're fighting a secondary opponent.
Book now
Read more
84
Play a social badminton game at All Sorts Indoor Sports. It's open to individuals and teams, with racquet and shuttlecock hire available if you haven't got your own gear.
Read more
85
Retrosweat runs weekly workouts in Sydney on Tuesdays in Waterloo, Wednesdays in Bondi and Thursdays in Surry Hills. You'll jump and shout, stretch and flex to pop tracks from Prince to the Police. The 1980s never looked so good.
Book now
Read more
86
Whether you want to learn how to fondue (that's ballet talk for bending, sinking or melting on one leg), high kick or get low, Sydney Dance Company is your one-stopshop for dance classes. There's absolute beginner right through to advanced.
Read more
87
Baby, it's cold outside – so get into the heated chambers of this Potts Point yoga studio and stretch like a cat against a hot radiator. They've got two studios warmed to 27 degrees and 37 degrees and classes include Hot Mat Pilates and Slow Hot Flow yoga.
Book now
Read more
88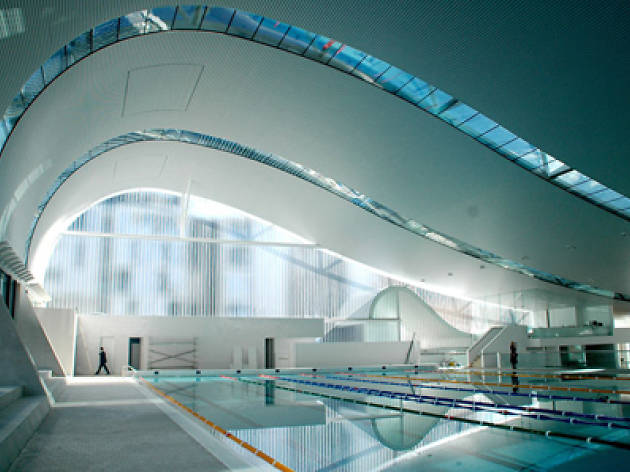 Take an indoor dip
Just because it's too cold for the beach doesn't mean that you can't swim! Go for gold with the Swim, Steam and Sauna package at the Ian Thorpe Aquatic Centre.
Find more ideas for rainy days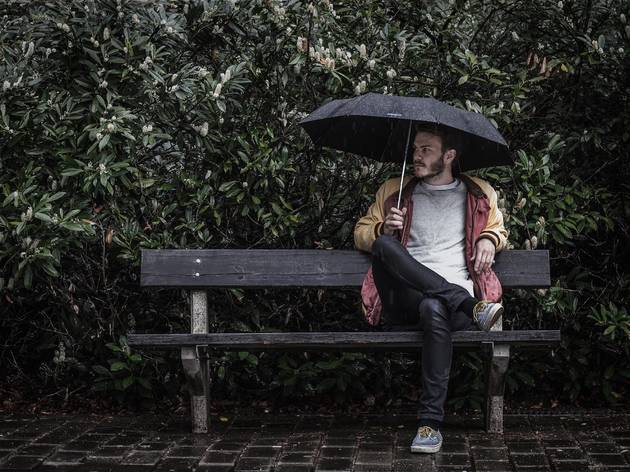 Just because the skies are falling, doesn't mean you have to sit around doing nothing... We may be a city that struggles when the heavens part but look hard enough and there's a bunch of fun to be had in a downpour. The key is staying out of it with these great rainy day activities.
Read more