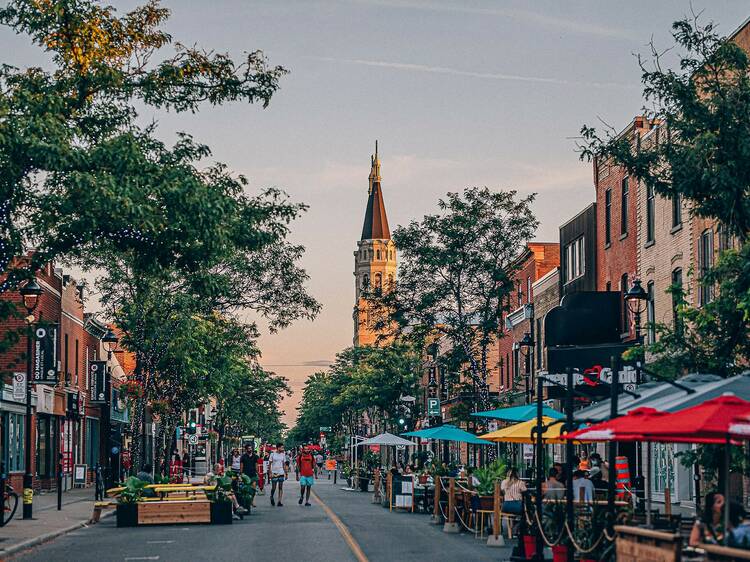 Photograph: Caroline Perron
1.

Rue Wellington, Montreal
When a street is bookended by one of the best bars and one of the best new restaurants in the city, there's no questioning its cool factor – especially when the city in question is one of the world's gastronomic capitals. Throw in killer cocktail bars, stellar brunch spots, some of the best sandwiches in town and even a sandy urban beach, and you've got Verdun's Wellington Street. From a sparkling new French bistro, Paname, to cult café Lili & Oli, this picturesque, bustling street in southwestern Montreal is home to almost 200 businesses, including a brand new local bagel shop. Come summer, the promenade becomes pedestrian-only, with a free tuk-tuk service to get you from one end to the next. Does it get any cooler than that?
EAT French gastronomie with zero pretension at Bistro Paname.
DRINK Signature cocktails on the swish patio of Bar Palco, the perfect 5-à-7 thanks to $1 oysters every weekday.
DO Grab a kickass sandwich from Bossa and head to Verdun beach, a hidden stretch of sand just steps from De l'Église metro. Laura Osborne, Time Out Canada