Time Out Card competition: Win tickets to 'Mysteries of the Unseen World'
We've got 400 tickets to give away to Cardholders for this exclusive screening in IMAX 3D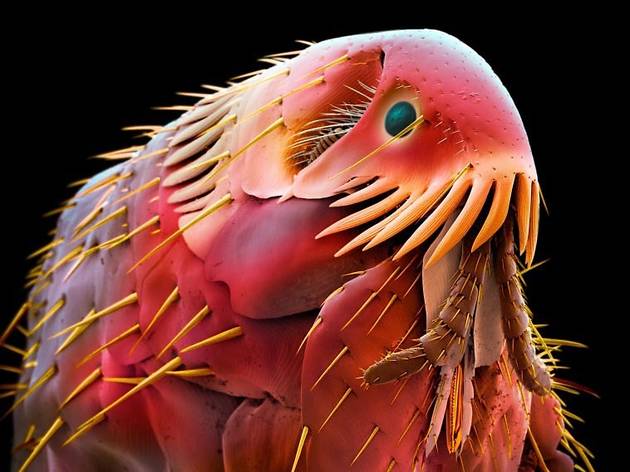 This week we're offering 200 lucky Time Out Cardholders the chance to win a pair of tickets to the Science Museum's private screening of 'Mysteries of the Unseen World' in stunning IMAX 3D.

We invite you to take a closer look at a universe of creatures, processes and phenomena you never even knew existed; where the naked eye perceives only a fraction of what there is to see on earth, surrounded by things that are either too fast, too slow or too small for us to observe.

Following smash-hit reviews in the USA, this new National Geographic film lands at the Science Museum and will unlock the secrets of this unseen world.
Sponsored listing
Elena's L'Étoile
Signed photos from many of Britain's best-loved actors line the walls at l'Etoile, forming a great sea of thespian endorsement that fills every available space. The restaurant itself has been around for over a century, and its aesthetic is firmly of the old school; etched glass, red banquettes and starched linen remain the order of the day. The food is resolutely classic too: a ham hock terrine starter with apple chutney and sauce vierge is straight from the Left Bank; and a delicate double-baked mushroom soufflé is a well-judged French staple, served with a cool twist of chive crème fraîche. Main courses satisfied without enthralling. A light, fresh salmon and leek fish cake arrived with mushy peas and an endive salad, and corn-fed chicken accompanied by a mini kiev and red wine sauce was hearty yet undistinguished. There's more imagination at work in the desserts. A light lemon tart came intriguingly topped with popping candy, and a hefty portion of rice pudding was decked with great shavings of caramelised pineapple. Elena's faded grandeur and traditional dishes are part of its charm: this is a place for a nostalgic feed rather than an inspiring one.
Venue says: "Pre-theatre dining – two courses at £12.95 per person."