The 101 best things to do in NYC
Discover the best things to do in NYC with the ultimate insider's guide to restaurants, bars, clubs, museums and more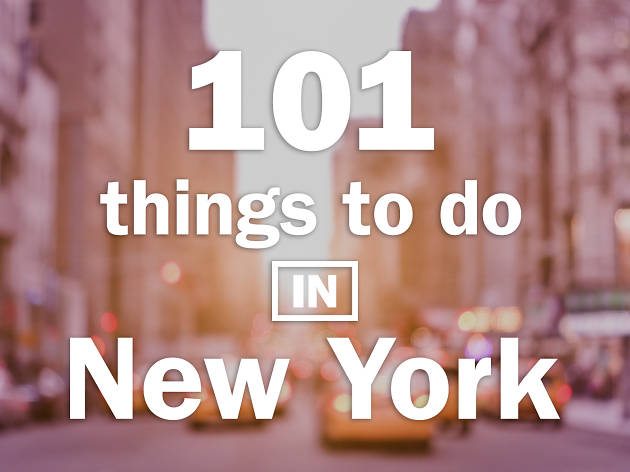 When coming up with the best things to do in NYC, it's easy to feel overwhelmed. Gotham draws millions of tourists from all over the world with its renowned art museums, summer music festivals, New York attractions—and let's not forget the long list of bars and restaurants in NYC. We hit the streets and social media and asked you to tell us your favorite things about living in the greatest city in the world; the result was a mix that would inspire even the most jaded city-dweller. Here are the 101 best things to do in NYC—events, free things to do and hot spots in the city. Get out there and enjoy it.
The 101 best things to do in NYC
More of the best things to do in NYC
Sponsored listing
Uncle Nicks Greek Cuisine
Diners can assemble a feast fit for a king at Uncle Nick's Greek restaurant in Hell's Kitchen. Get the meal started with a selection of Mediterranean appetizers, like tzatziki and pita ($8), taramosalata, a tangy fish roe dip ($8), shrimp saganaki ($15), fried baby smelt ($13) and feta-tomato salad dressed simply with olive oil ($10). For the main course, choose from traditional favorites like spanakopita ($18), moussaka ($18), gyro served with pita ($15) or shrimp with tomatoes, garlic and feta ($24). Make it a proper Greek feast by adding a few sides: dolmas ($7), dandelion greens ($6) and oven-baked potatoes with tomatoes and zucchini ($8) would do nicely. Finish the meal with something sweet, like sticky baklava ($6), classic rice pudding ($6) or homemade Greek yogurt served with honey and walnuts ($7).
Venue says: "Delicious, authentic Greek food in the heart of Hells Kitchen. Come by for Happy Hour before your favorite Broadway show!"