101 things to do in London
Discover the city with our list of the best things to do and see in London, for visitors and locals alike. From free days out to hidden restaurants, this is your ultimate London checklist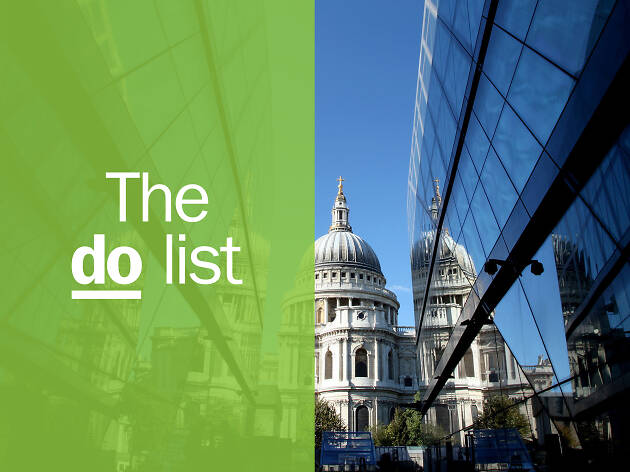 Summer has finally shown its face in London, so there's never been a better time to get out and enjoy all the brilliant things to do in our city. Watch a movie outdoors on the Thames or party the weekend away at one of the incredible music festivals taking place in London this month. Love the sun? Why not have a picnic in one of London's picturesque parks. Or enjoy the shade at one of these great new art exhibitions and new theatre shows coming our way.
Whatever the season, though, we're always completely spoilt for brilliant things to do in London. From iconic attractions to secret spots, by day and by night, there are actually so many more than 101 things to do in London. But we think this London bucket list (curated by our editors and always hotly debated in the Time Out office) is a good place to start.
Whether you've lived here all your life or just touched down at the airport (if so, check out our best hotels list), our city checklist will help you find something new at London's landmarks, get a taste for the West End even when you can't get a ticket for a show, travel the world through a hundred amazing cuisines and discover new parts of town you've never even heard of before. Got the energy to go beyond 101? Check out events in London happening right now.
Done something on this list and loved it? Share it with the hashtag #TimeOutDoList and tag @TimeOutEverywhere.
You can also find out more about how Time Out selects the very best things to do all over the world, or take a look at our list of the 50 best things to do in the world right now.
Written by Ellie Walker-Arnott, Stephanie Hartman, Grace Allen, Katie McCabe, Charley Ross and Alexandra Sims.
101 best things to do in London