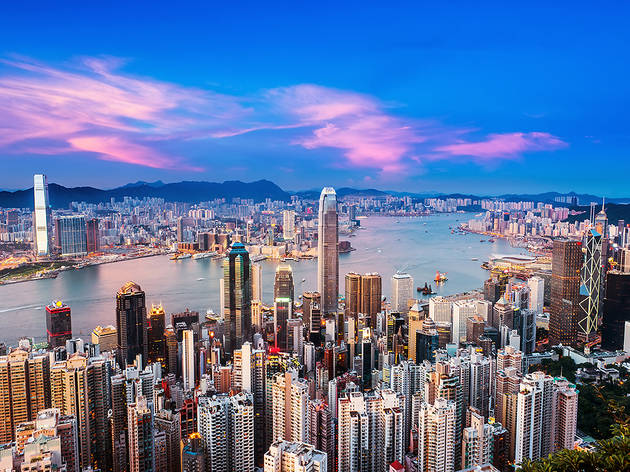 1/2
Photograph: Shutterstock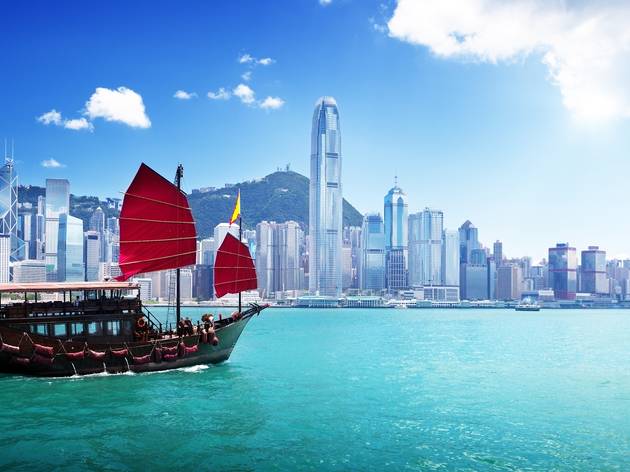 2/2
Photograph: Shutterstock
A local's guide to the best places to eat, drink, and shop in Hong Kong
Soon we'll be able to travel leisurely between Singapore and Hong Kong
After months of playing tourists in our own cities (with a mask on at all times), Singapore and Hong Kong will launch the much-awaited air travel bubble between the two cities on May 26. Borders will open for both cities, and there are no restrictions on the purpose of travel for visitors as long as they prove they have tested negative for the coronavirus. Travellers from Hong Kong will also have to be fully vaccinated before departing on flights to Singapore. Some exceptions are made for children and those not suitable for vaccination on medical grounds.
When in Hong Kong, there will be no restrictions to travellers' itineraries or on the purpose of their travel, but you will have to follow the rules and regulations when it comes to wearing a mask at all times and safe-distancing in shops, restaurants, and public places of course.
To get you inspired to travel, we've asked our friends from Time Out Hong Kong to put together an insider's tip on the best things to do, eat, drink and see in the city.
RECOMMENDED: Make sure to check the current social distancing regulations in Hong Kong. Got questions about Hong Kong's Covid-19 vaccine rollout? This explainer outlines everything we know so far.
Where to stay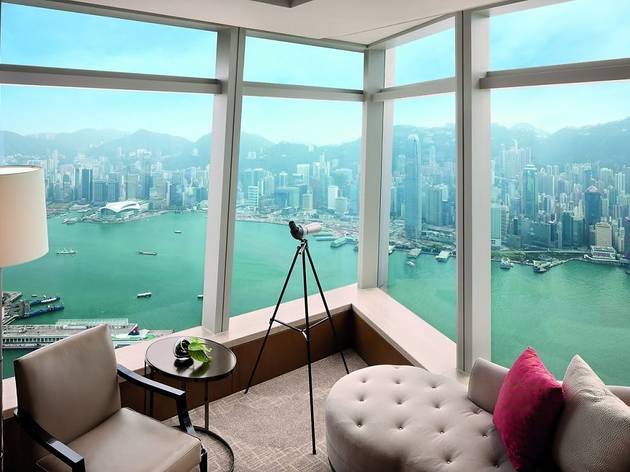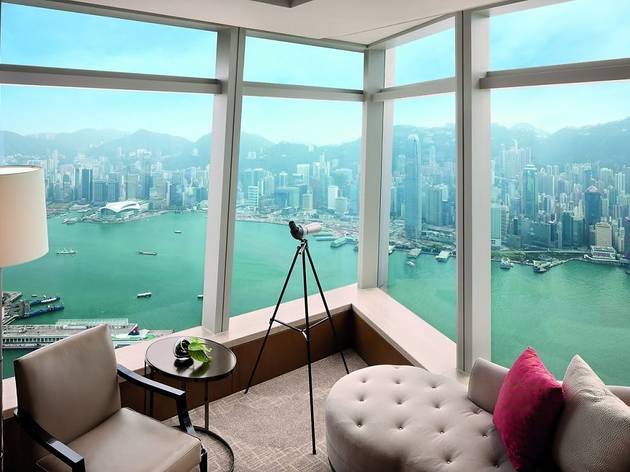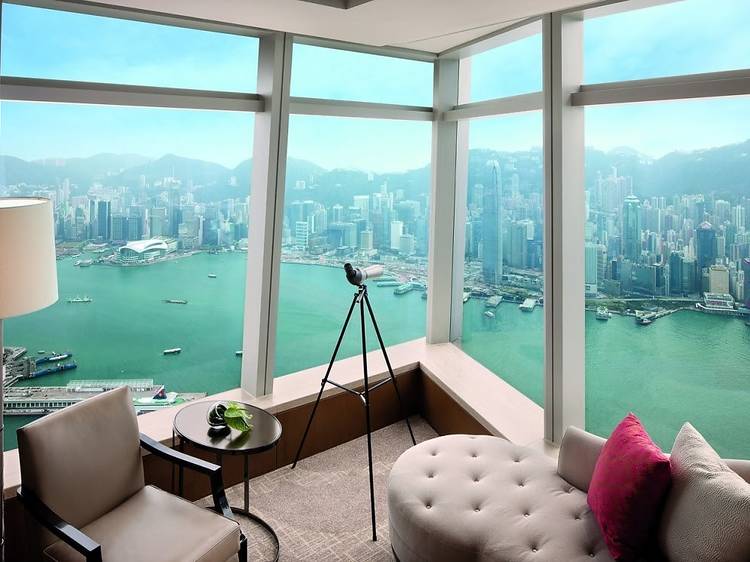 Photograph: The Ritz-Carlton, Hong Kong
Hong Kong offers a lot of great hotels and themed staycations for an excellent weekend rest or an extended stay. If you're craving for a vacation with a dose of vitamin sea? Check out Hong Kong's guide to the 10 beachside hotels in the city where the main attraction is the beach and picturesque view more than a five-star accommodation.

If your idea of a great vacation is a cool dip in a fancy swimming pool surrounded by luxurious lounges and million-dollar harbour views, then swim away in some of the best scenic hotel pools in Hong Kong. For couples visiting the city, click here to check the best romantic hotels in Hong Kong. And if you are looking for places with more than just a little fresh air and great accommodation to offer, book a vacation with a touch of Hong Kong history at these hotels offering a heritage experience and a relaxing retreat.
Where to eat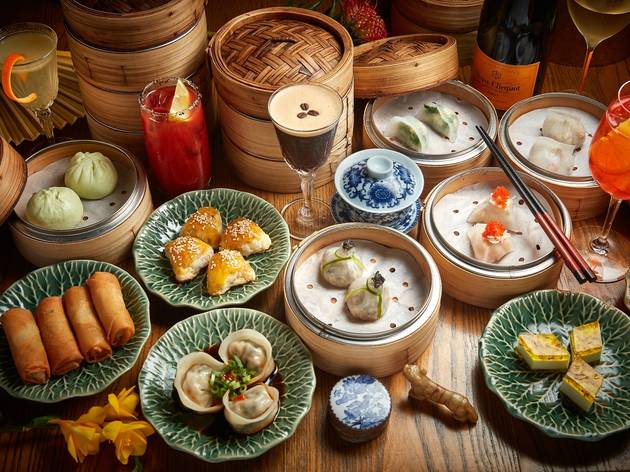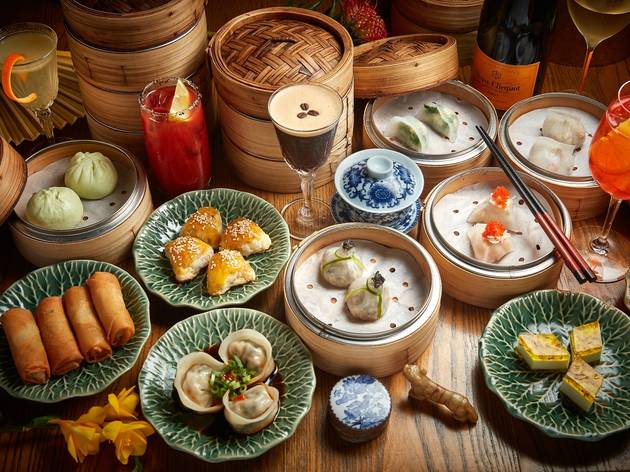 Photograph: Courtesy Duddell's
Much like Singapore, Hong Kong is without a doubt one of the top culinary capitals in the world. The city offers a wide variety of cuisines and restaurants, and is home to some of Asia's best restaurants, from Michelin-starred establishments to the local's favourite cha chaan teng, Chinese bakeries, street food and cheap eats to restaurants that serve the best dim sum and other foods that are truly unique to Hong Kong; be it a classic bowl of wonton noodles, cart noodles, or Hong Kong-style milk tea. If you want a side of history with your meal, check out the oldest restaurants in Hong Kong too.

Not forgetting that Hong Kong also offers some of the best afternoon tea options outside of England and the most indulgent brunches, the city is full of dining options for any time of the day. And when the weather's good, why not dine al fresco and enjoy the open air at the best restaurants with outdoor seating or head a little further out to these secluded dining spots worth visiting and beachside bars and restaurants.

Hong Kong's dining scene is exciting – it's dynamic and perpetually buzzing with new venues and events happening left, right, and centre. But it can be difficult to keep up, even for a local. But don't worry, we hear you and have compiled lists for the best new restaurants, newest menus, and exciting events that we regularly update to keep you abreast of all the latest and greatest foods to try. Or, if you're having a hard time choosing, aim to go through the most comprehensive list of our best restaurants in Hong Kong, and you'll be just fine. Happy eating!
Where to drink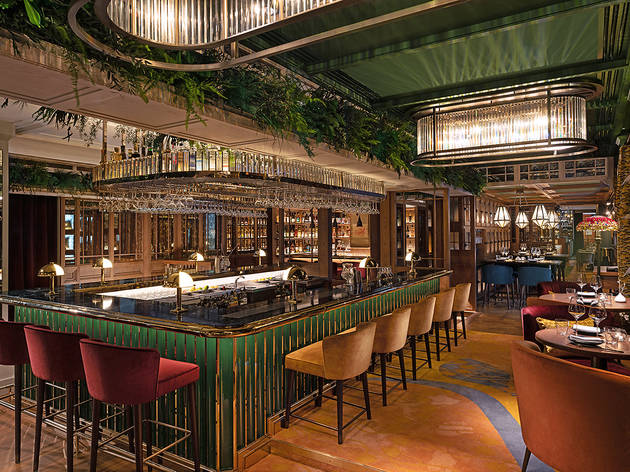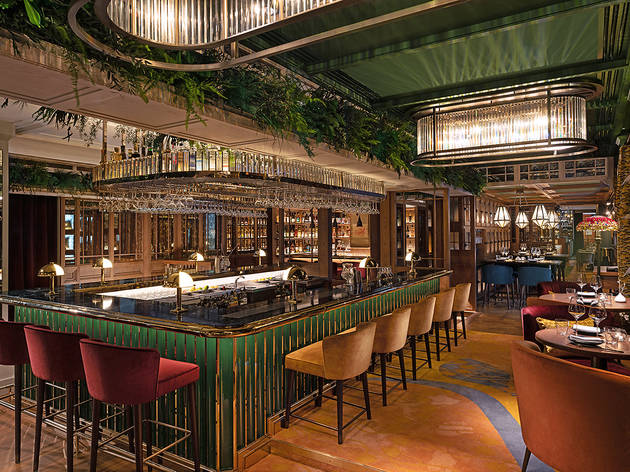 Photograph: The Aubrey
Bars, nightclubs, karaoke, and party rooms have resumed operations in Hong Kong under the city's 'vaccine bubble'. And with the recently concluded Asia's 50 Best Bars 2021 award ceremony, where Hong Kong's Oaxaca-inspired bar Coa nabs the top spot, Hong Kong's drinking scene is more alive than ever and going from strength to strength. Be sure to check out this regularly updated list of the best happy hour deals, guest bar shifts, and pop-ups in the city.

Sip your way through Asia's 50 Best Bars in Hong Kong, or peruse our list of the 50 best Hong Kong bars to visit in Hong Kong now. We also compiled the best new drinking dens in the city, so you can check out the latest openings in town. And whether you want a fancy cocktail at a speakeasy-style bar, a bottle of biodynamic wine, a hazy IPA at a craft beer joint, a cold fizzy G&T, a dram of IB or NAS whisky, or something else entirely, there is a lot of spots to discover for great drinks in Hong Kong. Our local insiders have put their livers on the line to deliver you a definitive guide to the best bars in Hong Kong.

Hong Kong's skyline is legendary. Centred on Victoria Harbour is a nightly festival of neon and LED lights flickering against glass towers, and the best spot to experience this is to get a seat at the best rooftop bars that offer some jaw-dropping views of the city.

There's also been an influx of contemporary cafes in Hong Kong where locals from different parts of the city flock for a quick caffeine fix. From hipster spots to hidden gems, pet cafes to the best cafes that turn into bars, this guide will inspire you to visit Hong Kong's ever-growing list of cafes and coffee shops.

Where to shop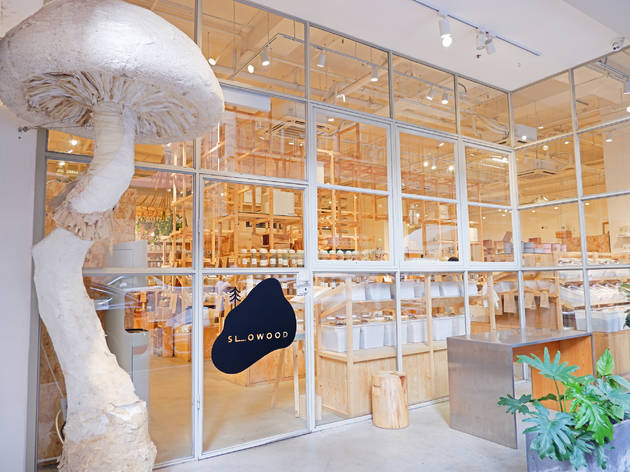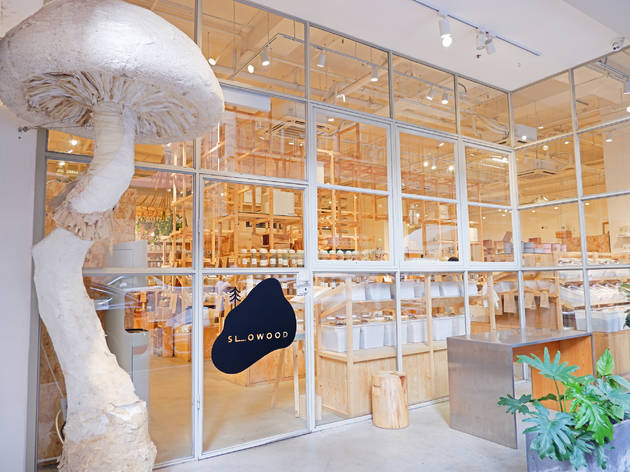 Photograph: Jenny Leung
For a geographically tiny city, Hong Kong's got an incredible range of shopping malls, boutique stores, and street markets that specialise in everything from cheap electronics, sustainable products, authentic Chinese knick-knacks, and various homegrown products. From the dozens of malls scattered across the city to independent shops tucked away at every corner, there are plenty of shops in Hong Kong to put your coin to work. Whether you're shopping for vintage streetwear, hottest kicks in town, or looking to get your hands on stylish home decor, ready your feet and your wallets as shopping can be an incredibly exhausting exercise.

Offering more than just shopping, these hybrid cafe stores allow you to get your caffeine dose while browsing through books, fashionable items, and quirky lifestyle goods. We've also compiled a list of the latest word-of-mouth recommendations, homegrown shops, and Insta-famous venues that are all tucked away somewhere up in a building or hidden around a quiet corner. Before you head out for some retail therapy, make sure to have some of these essential Hong Kong gadgets to help you survive the city. If you're looking for the latest retail products that launched in the city, check out this regularly updated list of recommendations from the editors of Time Out Hong Kong.
Things and places to see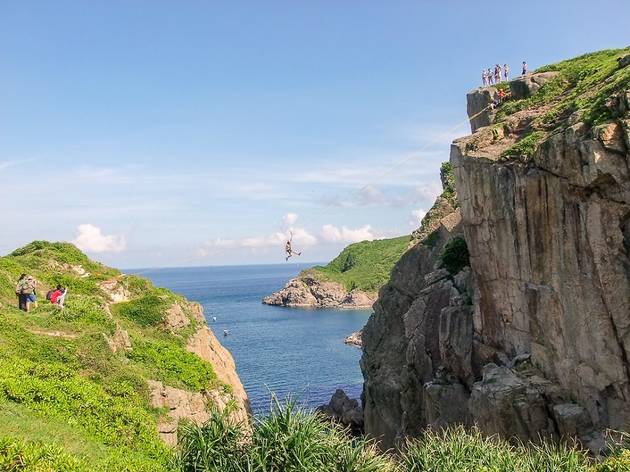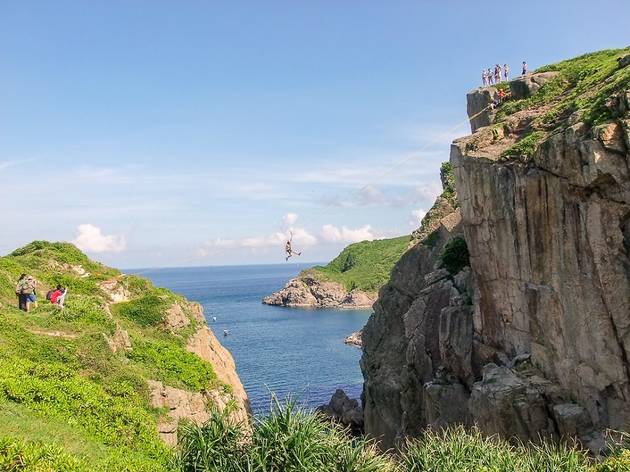 Photograph: Courtesy Hong Kong Rock Climbing Adventure
Bars, museums, attractions, art galleries and a whole lot of shopping – you name it, it's in our countdown of the best things to do in HK. In addition, we have compiled a comprehensive guide of the best Instagrammable spots and the most colourful photography locations in town, the best neighbourhoods to visit – make sure to hit up Sham Shui Po, Time Out's third coolest neighbourhoods in the world for 2020 – and the 50 most incredible things to do in Hong Kong.
Get updated on the latest events happening in town and add a bit of culture to your visit by checking our pick of the best art exhibitions in Hong Kong. Now is also the perfect time to hit the outdoors and explore some of the city's secret islands, epic waterfalls, and beautiful hiking trails in Kowloon and Hong Kong Island. The city also offers off the beaten track experiences that you would never imagine actually exists in Hong Kong. Check out the city's four local villages on the verge of disappearance, the most scenic bus rides, the most Instagrammable cycling routes, the best dive spots, and surprise yourself with some unexpected adventures. Before you head out to explore Hong Kong's great outdoors, discover groups and companies that can help you make the most out of your outdoor adventure.
For one-day getaway options, check out this roundup of the best day trips in Hong Kong.