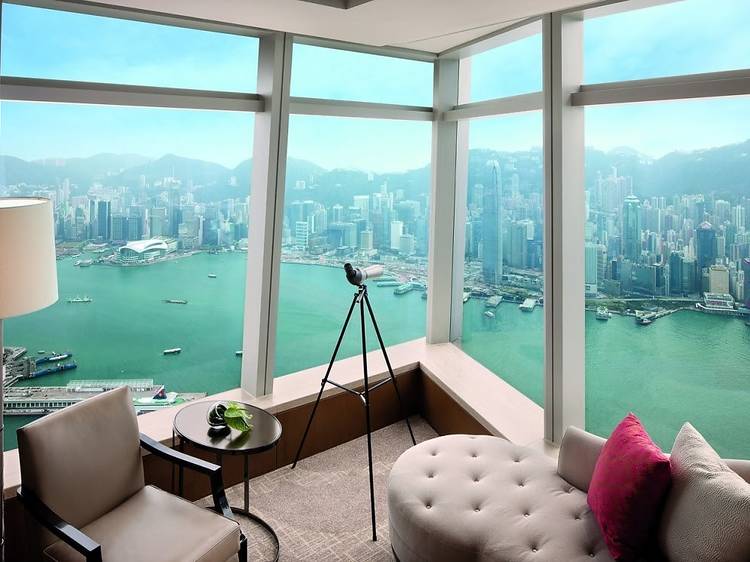 Photograph: The Ritz-Carlton, Hong Kong
Hong Kong offers a lot of great hotels and themed staycations for an excellent weekend rest or an extended stay. If you're craving for a vacation with a dose of vitamin sea? Check out Hong Kong's guide to the 10 beachside hotels in the city where the main attraction is the beach and picturesque view more than a five-star accommodation.

If your idea of a great vacation is a cool dip in a fancy swimming pool surrounded by luxurious lounges and million-dollar harbour views, then swim away in some of the best scenic hotel pools in Hong Kong. For couples visiting the city, click here to check the best romantic hotels in Hong Kong. And if you are looking for places with more than just a little fresh air and great accommodation to offer, book a vacation with a touch of Hong Kong history at these hotels offering a heritage experience and a relaxing retreat.